Zein al-Sharaf Talal
(Zein al-Sharaf Talal )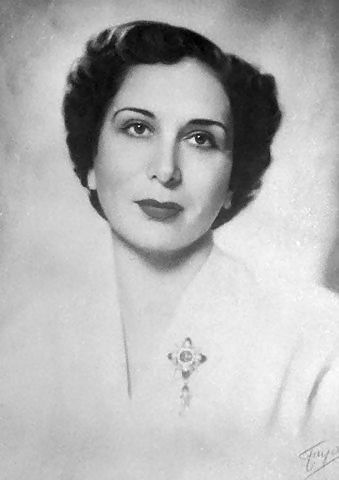 She was born in Alexandria, Egypt to Sharif Jamal bin Nasser, Governor of Hauran and Wijdan Hanim. Her father was the nephew of Sharif Hussein bin Ali of Mecca and her mother was the daughter of Shakir Pasha, Governor of Cyprus, grandnephew of Kâmil Pasha.  Queen Zein played a major role in the political development of the Jordanian Kingdom in the early 1950s, by supporting efforts in charitable works and women's rights.
She took part in the writing of the 1952 Constitution that gave certain rights to women and enhanced the social development of the country. She also created the first women's union of Jordan in 1944. Queen Zein further filled a constitutional vacuum after the assassination of the late King Abdullah I in 1951, while the newly proclaimed King Talal was being treated outside the Kingdom. The Queen again performed this role during the period between August 1952, when her son, King Hussein, was proclaimed monarch, and May 1953, when he assumed constitutional duties at the age of eighteen.
Following the arrival of Palestinian refugees into Jordan after the 1948 Arab-Israeli War, she led national relief efforts to help the tens of thousands of refugees. She was also instrumental in establishing the women's branch of the Jordan National Red Crescent Society in 1948. Throughout her life, Queen Zein dedicated time and energy to the Um Al Hussein orphanage in Amman.
Born
August, 02, 1916
Alexandria, Egypt
Died
April, 26, 1994
Lausanne, Switzerland
Cemetery
Hashemite Family Cemetery
Amman, Jordan
17306 profile views