William Smith
(William Smith)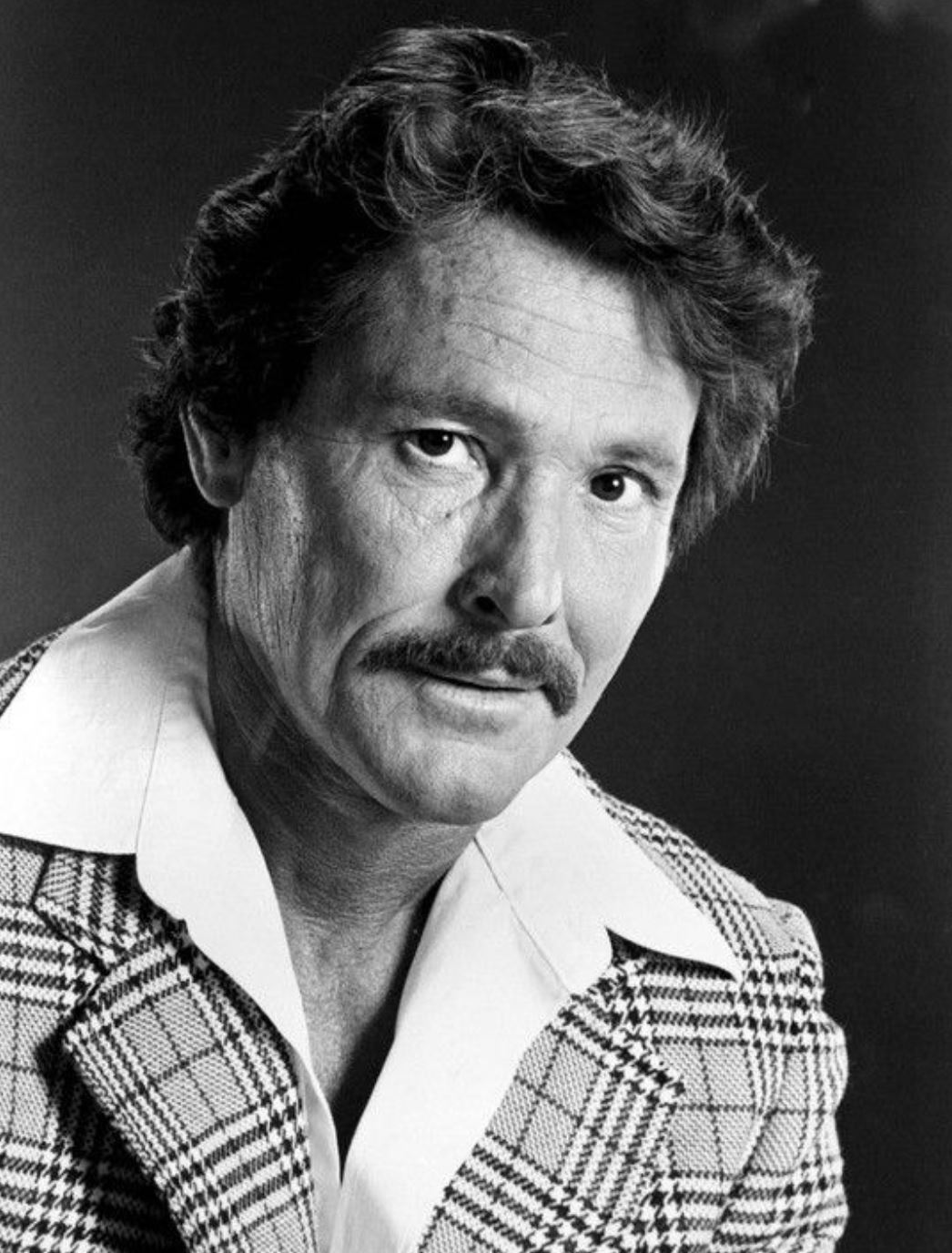 William Smith
When one talks about actor William Smith, not only are they discussing the career of one of the most prolific and popular cult actors of all time, but also one of the screen's greatest villains.
William Smith was born on March 24, 1933, in Columbia, Missouri, on a Hereford cattle ranch owned by his family. Bill could ride almost before he could walk, and his love of horses and the western lifestyle would be an important part of what he would bring to the screen in many of the roles he played throughout his career.
Bill and his family moved to Southern California, and soon Bill found work as a studio extra and appeared in many films as a child performer, including "The Ghost of Frankenstein," "Song of Bernadette" and "A Tree Grows in Brooklyn."
Enlisting in the Air Force in 1951, Bill soon found that his fluency in many languages, including Russian, German, French and Serbo-Croatian, had him soon recruited by the NSA. During the Korean War, Bill was flying on secret missions over Russia and other Eastern Bloc countries.
After his military tour, Bill continued the education he began while in the service, studying at Syracuse University, the University of Munich, the Sorbonne in Paris, and finally at UCLA where he graduated Cum Laude with a Master's degree and worked toward a Doctorate. Bill would also later teach at UCLA. He also continued to hone his bodybuilding skills, and even served as a volunteer fireman, fighting California wildfires.
Having both CIA and NSA clearance, Bill intended to enter a classified position with the U.S. government, but while he was working on his doctorate studies he landed an acting contract with MGM, and was soon appearing in films such as George Pal's "Atlantis, the Lost Continent," and popular TV series such as "Gunsmoke," "The Virginian," "Wagon Train," "Combat," "Perry Mason," "Batman," "Lassie," "Daniel Boone," "Death Valley Days" and "The Mod Squad."
In 1961, Bill co-starred in the TV series "Asphalt Jungle" opposite Jack Warden and then followed that show with the English TV series "Zero One" opposite Nigel Patrick. In 1965, Bill landed one of the lead roles on the TV series, "Laredo" playing Western hero Joe Riley. The show ran for two successful years.
The 1970s saw Bill really come into his own, starring in a slew of extremely popular films that would go on to achieve cult status, like "The Losers," "Run Angel Run," "Angels Die Hard," "Chrome and Hot Leather" and "C.C. and Company," all of which would establish Bill as the ultimate biker star. Some of his other cult films from that era include "Piranha, Piranha" "Invasion of the Bee Girls," "Grave of the Vampire," "Gentle Savage, "A Taste of Hell," "Scorchy," "Fast Company" and "Seven." His growing popularity as a cult anti-hero put him on some of the greatest classic TV shows such as "Kung Fu," "The Bearcats," "Columbo," "Mission Impossible," "Ironside," "The Six Million Dollar Man," "Police Woman," "The Rockford Files," "Planet of the Apes," "Kolchak, The Night Stalker," "SWAT," "Police Story," "Logan's Run," "Vegas," "Fantasy Island," "The Dukes of Hazard" and "The A Team."
Besides his movie and TV work, Bill's accomplishments in athletics continued as well. His achievements include an Air Force Light-Heavyweight Boxing Championship; he was a champion discus thrower at UCLA; he was a two-time 200-lb. World Arm Wrestling Champion and he holds a Black Belt in martial arts (Kung Fu and Kenpo Karate). Among his outstanding feats of strength are strict reverse curl of his own body weight and 5,100 continuous sit ups. He appeared on the pages of numerous bodybuilding magazines including "Mr. America," "Muscle Mag," "Iron Man," "Muscle Builder" and "Strength and Health."
During this time, Bill would also begin to establish his place in Hollywood history as one of the greatest screen villains of all time. These roles were in movies such as "The Deadly Trackers" and "Darker Than Amber," both starring his long-time friend, Rod Taylor; "The Ultimate Warrior," battling Yul Brynner; "Twilight's Last Gleaming" with Burt Lancaster and Richard Widmark; and in "The Mean Season" with Kurt Russell.
But it was in 1976 that Bill would fully secure his place in the villain hall of fame with his terrifying portrayal of the evil Falconetti in the landmark television mini-series "Rich Man, Poor Man." His role was so popular, he would also reprise it in the weekly series that followed, "Rich Man, Poor Man Book II."
The 80s saw Bill appear in some of his other most memorable roles in films such as "Conan The Barbarian," as Conan's father; as Clint Eastwood's friendly fist-fighting adversary in "Any Which Way You Can;" in John Milius' "Red Dawn;" Francis Ford Coppela's "Rumblefish" and "The Outsiders;" as the evil biker leader out to get Gary Busey in "Eye of the Tiger;" as Captain Ripley in "Maniac Cop;" opposite Jack Lord on the last season of "Hawaii Five-O;" and as the lead in another TV series, "Wildside."
Bill continued to work in many films into the 90s and the new millennium, including "The Shooter," "American Me," "Cartel," "Never Look Back," "Maverick" and "Uncle Sam."
Bill was inducted into the Muscle Beach Venice Bodybuilding Hall of Fame in May, 2010. In 2000, the Stuntmen's Association of Motion Pictures made Bill an honorary member. He was recognized for his work in the Western genre, receiving the Golden Boot Award in 2003 and the Silver Spur Award in 2008. He also received an award from the Southern California Motion Picture Council in 2005, and a Lifetime Achievement Award from the Academy of Bodybuilding and Fitness in 1995.
Today Bill resides in Southern California with his wife Joanne and their dog, Flynn. He is a man of great integrity and unique talents; a star in the "old Hollywood" sense, whose like we will never see again.
Born
March, 24, 1933
Columbia, Missouri
Died
July, 05, 2021
Los Angeles, California
Cause of Death
Cemetery
Other
144 profile views