William Marston
(William Moulton Marston)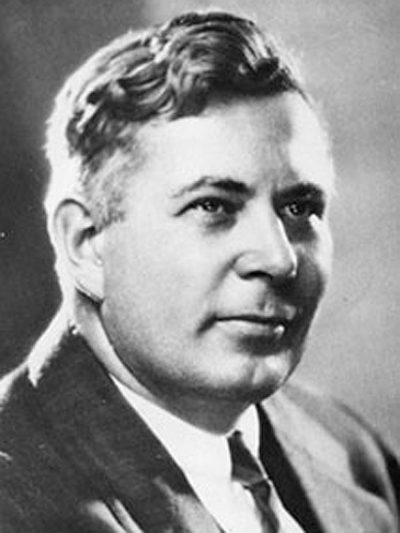 On October 25, 1940, an interview conducted by former student Olive Byrne (under the pseudonym "Olive Richard") was published in The Family Circle (titled "Don't Laugh at the Comics"), in which William Marston said that he saw "great educational potential" in comic books. (A follow-up article was published two years later in 1942.) The interview caught the attention of comics publisher Max Gaines, who hired Marston as an educational consultant for National Periodicals and All-American Publications, two of the companies that would later merge to form DC Comics. In the early 1940s, the DC Comics line was dominated by superpower-endowed male characters such as the Green Lantern and Superman (its flagship character), as well as Batman, with his high-tech gadgets. According to the Fall 2001 issue of the Boston University alumni magazine, it was the idea of Marston's wife, Elizabeth Holloway Marston, to create a female superhero. Marston recommended an idea for a new kind of superhero, one who would conquer not with fists or firepower, but with love. "Fine," said Elizabeth. "but make her a woman." William Marston introduced the idea to Max Gaines, co-founder with Jack Liebowitz of All-American Publications. Given the go-ahead, Marston developed Wonder Woman, basing her character on the unconventional, liberated, powerful modern women of his day. Marston's pseudonym, Charles Moulton, combined his own and Gaines's middle names.
In a 1943 issue of The American Scholar, William Marston wrote: "Not even girls want to be girls so long as our feminine archetype lacks force, strength, and power. Not wanting to be girls, they don't want to be tender, submissive, peace-loving as good women are. Women's strong qualities have become despised because of their weakness. The obvious remedy is to create a feminine character with all the strength of Superman plus all the allure of a good and beautiful woman." In 2017, a majority of Marston's personal papers arrived at the Schlesinger Library at the Radcliffe Institute for Advanced Study; this collection helps to tell the backstory of "Wonder Woman," including his unorthodox personal life with two idealistic and strong women, Olive Byrne and Elizabeth Marston, with a connection to Margaret Sanger, one of the most influential feminists of the twentieth century. (Collen Walsh (2017). "The Life Behind Wonder Woman." "Harvard Gazette." September 7, 2017)
William Marston's character was a native of an all-female utopia of Amazons who became a crime-fighting U.S. government agent, using her superhuman strength and agility, and her ability to force villains to submit and tell the truth by binding them with her magic lasso. Her appearance was believed by some to be based somewhat on Olive Byrne, and her heavy bronze bracelets (which she used to deflect bullets) were inspired by the jewelry bracelets worn by Byrne. After her name "Suprema" was replaced with "Wonder Woman," which was a popular term at the time that described women who were exceptionally gifted, the character made her debut in All Star Comics #8 in December 1941. Wonder Woman next appeared in Sensation Comics #1 (January 1942), and six months later, Wonder Woman #1 debuted. Except for four months in 1986, the series has been in print ever since. The stories were initially written by Marston and illustrated by newspaper artist Harry Peter. During his life Marston had written many articles and books on various psychological topics, but his last six years of writing were devoted to his comics creation. Much of his creation of Wonder Woman's world was composed of allegories of his theories and the happenings in his own life. Wonder Woman herself was an allegory for Marston's ideal concept of a "love leader". William Moulton Marston died of cancer on May 2, 1947, in Rye, New York, seven days shy of his 54th birthday. After his death, Elizabeth and Olive continued to live together until Olive's death in the late 1980s; Elizabeth died in 1993, aged 100. In 1985, Marston was posthumously named as one of the honorees by DC Comics in the company's 50th anniversary publication Fifty Who Made DC Great.
Born
May, 09, 1893
USA
Saugus, Massachusetts
Died
May, 02, 1947
USA
Rye, New York
Cause of Death
Cemetery
Ferncliff Cemetery and Mausoleum
Hartsdale, New York
USA
1235 profile views