Walter Wagner
(Walter Wanger)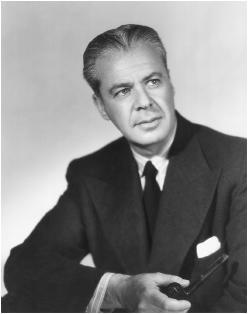 Walter Wanger's job was to help meet the studio's large annual requirement for fresh stories . One of Wanger's major successes in his early years with the company was his identification of the British novel The Sheik as a story with potential. In 1921 it was turned into an extremely successful film starring Rudolph Valentino. The film helped establish the popularity of the Orientalist genre, which Wanger returned to a number of times during his career. By 1921, Wanger was unhappy with the terms he was receiving and left his job with Paramount. He travelled to Britain where he worked as a prominent cinema and theatre manager until 1924. While on a visit to London, Jesse Lasky offered to appoint him as "general manager of production" on improved terms and Wanger accepted. Walter Wanger's second spell with Paramount lasted from 1924 to 1931, during which time his annual wage rose from $150,000 to $250,000. He was tasked with overseeing the work of the studio heads, which meant he had little involvement with the production of individual films. Because he was based in New York, Wanger worked more closely with the company's Astoria Studios in Queens, New York. A rivalry developed between Wanger-influenced Astoria productions and those of B. P. Schulberg who ran the Paramount productions in Hollywood. From the mid-1920s, the company was rapidly overtaken by the recently formed Metro-Goldwyn-Mayer as the industry's leading company and this along with heavy losses incurred on big-budget films, led to Paramount's executives decision in 1927 to eventually close the New York operation and shift all production to Hollywood. Wanger opposed this move and felt he was being squeezed out of the company.
In 1926 Warner Brothers's premièred Don Juan a film with music and sound effects, and the following year released The Jazz Singer with dialogue and singing scenes. Along with other big companies, Paramount initially resisted adopting sound films and continued to exclusively make silent films. Walter Wanger convinced his colleagues of the importance of sound, and personally oversaw the conversion of a silent baseball film Warming Up to sound.[13] After the film's successful release, the company switched dramatically away from silent to sound. After being closed for a year the Astoria Studios were re-opened in 1929 to make sound films, taking advantage of their close proximity to Broadway where many actors were recruited to appear in early Talkies. Wanger recruited large numbers of new performers including Maurice Chevalier, the Marx Brothers, Claudette Colbert, Jeanette MacDonald, Fredric March and Miriam Hopkins and directors such George Cukor and Rouben Mamoulian. Wanger's New York films were often adapted from stage plays and focused on sophisticated comedies, often with European settings, while Schulberg concentrated on more populist stories in Hollywood. As the effects of the Great Depression hit the film industry in the early 1930s, the Astoria Studios increasingly struggled to produce box office hits, and in December 1931 it was closed down again. Wanger had been informed that his contract would not be renewed, and he had already left the company.
After leaving Paramount, Walter Wanger tried to unsuccessfully set himself up as an independent. Unable to secure financing for films, he joined Columbia Pictures in December 1931. Wanger was recruited by Harry Cohn, who wanted to move Columbia away from its Poverty Row past by producing several special, large-budget productions each year to complement the bulk of the studio's low-budget films. Wanger was to take on a greater personal role in individual films than he had previously, although he always attempted to give directors and screenwriters creative freedom. In general his efforts were overshadowed by the more successful films made by Frank Capra for Columbia. Walter Wanger died of a heart attack, aged 74, in New York City. He was interred in the Home of Peace Cemetery in Colma, California.
Born
July, 11, 1894
USA
San Francisco, California
Died
November, 18, 1968
USA
New York, New York
Cause of Death
Cemetery
Home of Peace Cemetery and Emanu-El Mausoleum
Colma, California
USA
737 profile views