Vaughn Harper
(Vaughn Harper)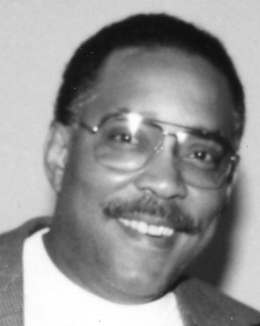 Vaughn Harper played on the Orangemen squad as a starter from 1966 to 1968, as a sophomore he started in all but three games for Syracuse in the NCAA East Region tourney. Despite playing in only three varsity campaigns he is 10th on the Orangemen's all-time rebounding chart. As a senior, Vaughn led the Orangemen in scoring, averaging 13.5 points per game for his career. In 1967 the starting five, George Hicker, Rick Dean, Steve Ludd, Ritchie Cornwall and Harper were 19-2 and ranked 8th in the nation before losing four of the last five games of the season. In a game against Colgate, Harper pulled down 23 rebounds. Because of his leaping ability, and the lack of height on the team, Harper jumped center for most of his Syracuse career. Upon graduation, he was drafted by the Detroit Pistons in the 6th round of the 1968 draft, but failed to make the team.
In 1976, Vaughn Harper became a nighttime Radio DJ for WBLS (107.5 FM) in New York City. Known for mellow voice and soft music selections, Harper's 'Quiet Storm' program became a radio staple in the New York tri-state area over the next 35 years. Harper also used his celebrity and basketball skills to form the WBLS Sure Shots Benefit Basketball team in 1972 with a.m. DJ Ken "Spider" Webb, playing challengers across the metro area. Vaughn was also involved in local charity events, lending his voice to the WBLS Sureshooters program and UNCF fund raisers. Following a stroke in 1993, Harper lost his voice and left the station in 1995 and made a radio comeback to WBLS in 2003. He had to fight his way back, spending some time at WBGO, WWRL and WTJM before returning to the Quiet Storm. Originally recruited to the broadcast field and trained by WBLS program manager Frankie Crocker, Vaughn is often referred to as Mr. Velvet Voice, because his smooth voice is as personable as it is distinctive, contributing to the preservation of "Personality" radio. On the commercial front the Quiet Storm radio personality has spanned the globe with commercial success as; voice talent for Clear Channel Urban properties, the voice of Great Kings Of Africa, (a Budweiser sponsered Black History month special), host of Japan's Suntory Quiet Storm (rated #1 for three years straight); the CEBA Awards for advertising excellence, master of ceremonies for Amateur Night at the Apollo, the UNCF national telethon along with serving as the in-flight announcer of Delta Airlines "A Journey Of Soul" (black music month special). Since 2010 Harper together with his wife Sandra adopted the Harlem Dowling Children's Services as a way to continue assisting youth charity organizations. Harper, a Diabetic, credits his wife with keeping him healthy after a few scares in the Aughts. "You have to know your history," Sandra Harper pointed out. "You have to take the disease seriously." Heredity is important too. She noted that many of the males in her husband's family had diabetes.
Vaughn Harper reached beyond the radio industry as the voice of the in-game radio station host in Rockstar Games most successful video game Grand Theft Auto 4, he is featured as the voice of VIBE RADIO. Harper's sultry voice on 98.8 directs the R&B and Classic Soul that accompanies the action while young adults are playing the game. A variety of real celebrities provide voices for the radio DJs on the Grand Theft Auto IV soundtrack, including fashion designer Karl Lagerfeld, musicians Iggy Pop, Femi Kuti, Jimmy Gestapo and Ruslana, along with real-life radio talk show host Lazlow Jones. Vaughn Harper died on July 9, 2016.
Born
March, 07, 1945
USA
New York, New York
Died
July, 09, 2016
USA
New York, New York
2403 profile views