Vanity
(Denise Katrina Matthews)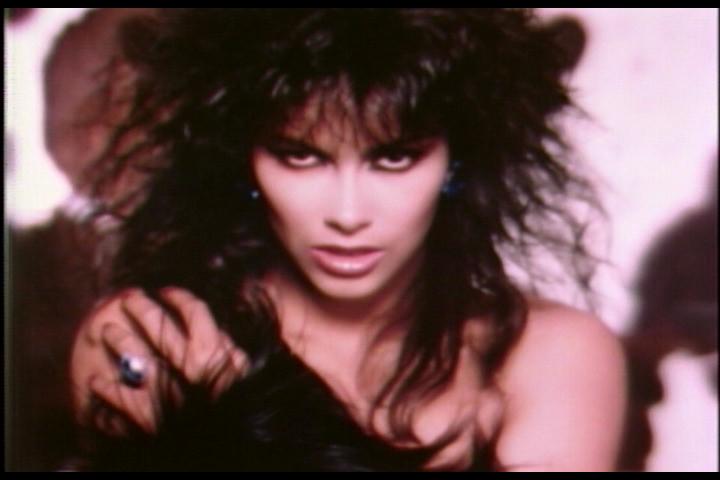 Vanity
Denise Matthews, the singer, model and actress known as Vanity, who toured with Prince in the 1980s before eschewing her wild persona for life as a minister, died on Monday in Fremont, Calif. She was 57.
Ms. Matthews's sister Renay Matthews confirmed the death. She said Ms. Matthews had checked into a hospital on Saturday night after years of health problems related to her kidneys.
Ms. Matthews met Prince at the American Music Awards in 1980, and the two soon became romantically involved. He also invited her to be a part of Vanity 6, the funky, erotically charged girl group that had a hit in 1982 with"Nasty Girl" and toured with Prince. She appeared on the cover of Rollling Stone with Prince, in a portrait shot by Richard Avedon, with her hands creeping down the front of his pants.
Ms. Matthews was supposed to play the lead female role in "Purple Rain," the semi-autobiographical Prince film that was a box-office hit in 1984, but abandoned the project before filming began. She went on to release two albums as a solo artist on Motown, "Wild Animal" and "Skin on Skin."
She thrived on raciness, often performing in lingerie. "My music is very sexual, so you could say I'm just putting all of me out there," she told The Associated Press in 1985. She was on the cover of Playboy in 1988.
As an actress, she appeared on television and in films including "The Last Dragon," "Never Too Young to Die," "Action Jackson" and "52 Pick-Up."
By her own later admission, Ms. Matthews led a fast life, and it took its toll. In an interview with Jet magazine in 1993, she said she had been "extremely wild" in her younger days.
"There was a lot of cocaine," she said. "I tried men, women, everything. I didn't snort cocaine, I smoked it."
She told Jet that her drug use had nearly killed her: She had had renal failure a few years earlier and was told by doctors that she had only three days to live.
After that experience, her life took a religious turn. She left the name Vanity behind and became a Christian evangelist.
"All I had become was thus painted on my face — vanity," she later wrote on a personal website.
According to her sister, Ms. Matthews eventually became an ordained minister and preached in churches around the country. She published an autobiography in 1999, "Blame It on Vanity."
Denise Katrina Matthews was born on Jan. 4, 1959, in Niagara Falls, Ontario, the daughter of Helga Senyk and James Levia Matthews. She worked as a model in Canada before moving to the United States.
In addition to her sister Renay, her survivors include two other sisters, Patricia Dalton Matthews, and DeBorah Matthews-Brown, and her mother.
In the mid-1990s, Ms. Matthews was briefly married to the professional football player Anthony Wayne Smith, who was sentenced to life in prisonfor murder last month.
As news of her death spread on Monday during the Grammy Awards, many musicians expressed their condolences on social media.
"Vanity was everything to me," wrote the drummer for the Roots, Ahmir Thompson, better known as Questlove. The rapper MC Hammer said he had been in church with Ms. Matthews on Saturday. "Vanity left church after giving a beautiful testimony," he wrote.
Onstage in Melbourne, Australia, on Tuesday, Prince offered a tribute of his own. "Her and I used to love each other deeply," he told the crowd, according to Australian news media accounts. "She loved me for the artist I was; I loved her for the artist she was trying to be."
Born
January, 04, 1959
Niagara Falls, Canada
Died
January, 01, 1970
Fremont, California
Cause of Death
Cemetery
Other
Ashes scattered off the coast of Hawaii
4378 profile views