Val Dufour
(Albert Valéry Dufour)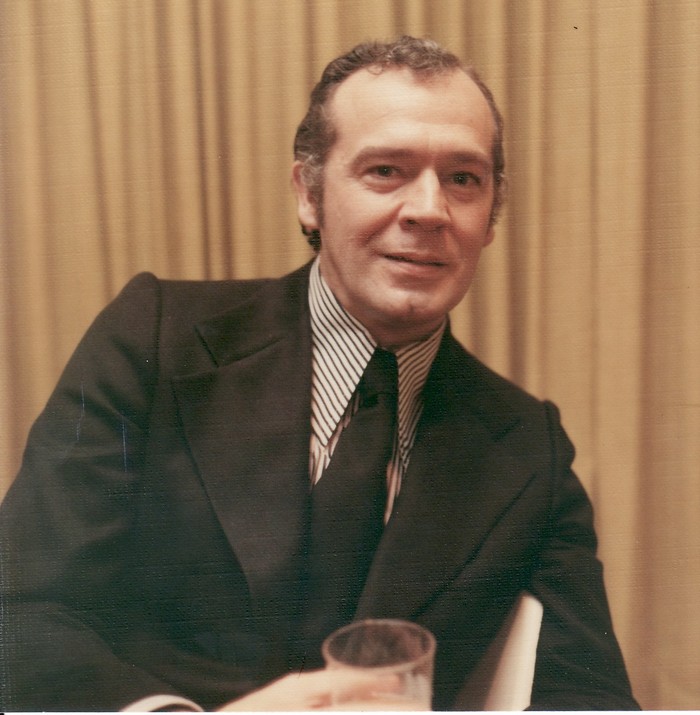 Val Dufour
Val Dufour, an Emmy Award-winning star of television soap operas, died on July 27 in Manhattan, where he lived. He was 73.
Mr. Dufour won an Emmy Award as outstanding actor in a daytime drama series in the 1976-77 season for playing John Wyatt, a lawyer, on "Search for Tomorrow." He made his daytime television debut in the series "First Love," which was presented live in the mid-1950's. He also acted in "The Edge of Night" and "Another World." Periodically he worked on Broadway and in films.
He was born Albert Valery in New Orleans. At age 6 he appeared in a minstrel show that began his theatrical career. After graduating from Louisiana State University and Catholic University in Washington, he came to New York, where he studied with Uta Hagen and at the Actors Studio.
Mr. Dufour's first Broadway show was "High Button Shoes," followed by "The Grass Harp," "South Pacific," "Picnic," "Mister Roberts" and "Stalag 17." He was also in revivals of "Abie's Irish Rose" and "Babes in Arms." In 1981 he acted with Danny DeVito in an Off Broadway evening of one-act Pirandello plays, and two years later he was in an Off Broadway version of "Dr. Jekyll and Mr. Hyde," starring Orson Bean.
During seven years in Hollywood, Mr. Dufour was in many television shows, including "Gunsmoke" and "Have Gun Will Travel." Among his films were "Ben Hur" and "King of Kings."
He is survived by four brothers, Irby, Filmore, Hillman and Allen, all of Louisiana.
Born
February, 05, 1927
New Orleans, Louisiana
Died
July, 27, 2000
Manhattan, New York City
Cause of Death
Other
2882 profile views