Tommy Lynn Sells
(Tommy Lynn Sells)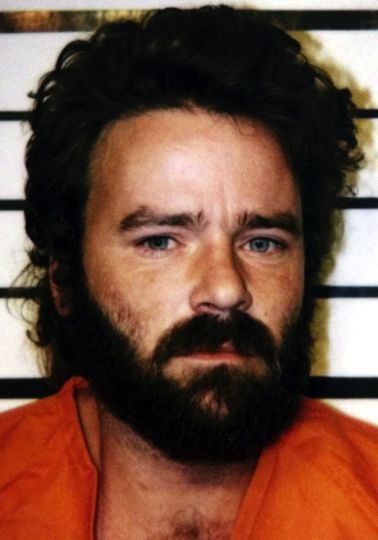 Sells and his twin sister, Tammy Jean, contracted meningitis[citation needed] when they were 18 months old; Tammy died from the illness. Shortly thereafter, Sells was sent to live with his aunt, Bonnie Woodall, in Holcomb, Missouri, where he lived until he was five years old. When Sells was eight, he began spending time with a man named Willis Clark, who began to molest him with the consent of his mother. Sells stated that this abuse affected him greatly, and he would relive his experiences while committing his crimes.  The homeless Sells hitchhiked and trainhopped across the United States from 1978 to 1999, committing various crimes along the way. He held several very short-term manual labor and barber jobs. He drank heavily, did drugs and was imprisoned several times.
In 1990, Sells stole a truck in Wyoming and was sentenced to 16 months imprisonment. He was diagnosed with a personality disorder consisting of antisocial, borderline, and schizoid features, substance use disorder (severe opioid, cannabis, amphetamines, and alcohol dependence), bipolar disorder, major depressive disorder, and psychosis.  In May 1992, Sells raped, knifed, and beat a woman with a piano stool in Charleston, West Virginia. In June 1993, he was sentenced to two to ten years imprisonment for malicious wounding; the rape charge was dropped. While serving this sentence, he was diagnosed with bipolar disorder and married Nora Price. He was released in 1997 and moved to Tennessee with his wife. He left her and resumed his cross-country travels.
Sells is believed by police to have murdered at least 22 people. Retired Texas Ranger John Allen said, "We did confirm 22… I know there's more. I know there's a lot more. Obviously, we won't ever know." Sells said he committed his first murder at age 16, while breaking into a house. While in the house, Sells discovered a man performing fellatio on a young boy. Sells killed the man in a fit of rage.  In July 1985, 21-year-old Sells worked at a Forsyth, Missouri carnival, where he met 28-year-old Ena Cordt and her 4-year-old son. Cordt invited Sells to her home that evening. According to Sells, he had sex with her, fell asleep, and awoke to find her stealing from his backpack. He proceeded to beat Cordt to death with her son's baseball bat. He then murdered her son because the child was a potential witness. The bludgeoned bodies were found three days later, by which time Sells had left town.
On December 31, 1999, in the Guajia Bay subdivision, west of Del Rio, Texas, Sells fatally stabbed 13-year-old Kaylene 'Katy' Harris 16 times and slit 10-year-old Krystal Surles' throat. Surles survived and received help from the neighbors. Sells was apprehended after being identified from a sketch made from the victim's description. In an interview on Discovery Channel's Most Evil with Columbia University forensic psychiatrist and personality expert Dr. Michael H. Stone,[citation needed] Sells claimed to have killed more than 70 people. Police over time came to suspect him of "working the system", by confessing to murders he had not committed.  Sells was housed on death row in the Allan B. Polunsky Unit near Livingston, Texas. The Texas Department of Criminal Justice received him on November 8, 2000.
On January 3, 2014, a Del Rio judge set Sells' execution date for April 3, 2014. Sells' death sentence was carried out at the Texas State Penitentiary in Huntsville. When asked if he would like to make a final statement, Sells replied "No." As a lethal dose of pentobarbital was administered, he took a few deep breaths, closed his eyes and began to snore. Less than a minute later, he stopped moving. Thirteen minutes later, at 6:27 p.m. (CDT), he was pronounced dead.
Born
June, 28, 1964
USA
Kingsport, Tennessee
Died
April, 03, 2014
USA
Huntsville, Texas
Cause of Death
execution by lethal injection
15842 profile views