Tom Aldredge
(Tom Aldredge)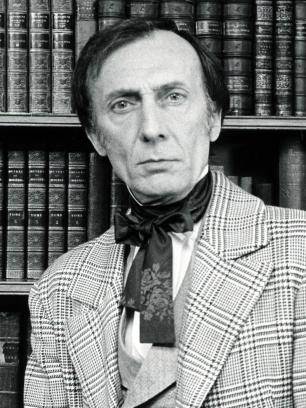 Aldredge was born in Dayton, Ohio, the son of Lucienne Juliet (née Marcillat) and William Joseph Aldredge, a colonel in the United States Army Air Corps. He originally planned to become a lawyer and was a Pre-Law student at the University of Dayton in the late 1940s. In 1947 he decided to pursue a career as an actor after attending a performance of the original Broadway production of A Streetcar Named Desire.
Aldredge carved out a respected career on the Broadway stage that spanned five decades. He made his Broadway debut as Danny in the 1959 musical The Nervous Set. In 1972 he won a Drama Desk Award for his portrayal of Ozzie, the father of a blinded Vietnam veteran, in David Rabe's Sticks and Bones. He played Henry VIII's fool, Will Sommers, in Richard Rodgers' pentultimate musical, Rex in 1976. He originated the role of Norman Thayer Jr. in On Golden Pond in 1978, earning the first of three Tony Award nominations. His best-known role, however, was that of the Narrator/Mysterious Man in Stephen Sondheim and James Lapine's Into The Woods, a role he later repeated in the PBS Great Performances production. He also created the role of the doctor in another Sondhiem/Lapine collaboration, Passion.  He was part of the 1997 all-star revival of Inherit the Wind produced by Tony Randall, playing Rev. Brown in an ensemble that also included George C. Scott, Charles Durning, and Anthony Heald.
He had a 50-year-long career working as a character actor on television and film. He won a Daytime Emmy Award in 1978 for his portrayal of William Shakespeare in the episode Henry Winkler Meets William Shakespeare on the program The CBS Festival of Lively Arts for Young People. His best-known television role was that of Tony Soprano's father-in-law, Hugh De Angelis on the HBO series The Sopranos.
He was married to stage and screen costume designer Theoni V. Aldredge from 1953 until her death on January 21, 2011.  Aldredge died July 22, 2011 in a hospice in Tampa, Florida from lymphoma, aged 83.
Born
February, 28, 1928
USA
Dayton, Ohio
Died
July, 22, 2011
USA
Tampa, Florida
Cemetery
Davids Cemetery
Kettering, Ohio
USA
16840 profile views