Thomas John Barnardo
(Thomas John Barnardo)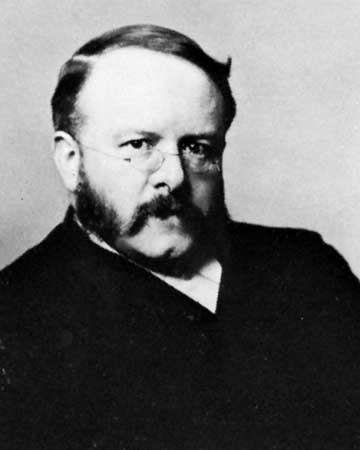 Barnardo was born in Dublin, Ireland, in 1845. He was the fourth of five children (one died in childbirth) of John Michaelis Barnardo, a furrier, and his second wife, Abigail, an Englishwoman and member of the Plymouth Brethren. In the early 1840s, John emigrated from Hamburg to Dublin, where he established a business; he married twice and fathered seven children. The Barnardo origins are uncertain; the family "traced its origin to Venice, followed by conversion to the Lutheran Church in the sixteenth century", but others have claimed German Jewish roots for them.  With the intention of qualifying for medical missionary work in China, Barnardo studied medicine at the London Hospital, and later at Paris and Edinburgh, where he became a fellow of the Royal College of Surgeons.
The evangelical work he carried on alongside his medical studies in London served to make him aware of the great numbers of homeless and destitute children adrift in the cities of England. Encouraged by the support of the 7th Earl of Shaftesbury and the 1st Earl Cairns, he gave up his early ambition to lead a missionary's life in China, and began what was to prove his life's work. The first of the "Dr Barnardo's Homes" was opened in 1870 at 18 Stepney Causeway, London. From then on the workload of his humanitarian venture steadily increased until, at the time of his death in 1905, he had established 112 district homes, besides mission branches, throughout the United Kingdom.
The object for which these institutions were started was to search for and to receive waifs and strays, to feed, clothe and educate them. The system under which the institution was carried on is broadly as follows: the infants and younger girls and boys were chiefly "boarded out" in rural districts; girls above fourteen years of age were sent to the industrial training homes, to be taught useful domestic occupations; boys above seventeen years of age were first tested in labour homes and then placed in employment at home, sent to sea, or emigrated; boys of between thirteen and seventeen years of age were trained for the various trades for which they might be mentally or physically fitted. Besides the various branches necessary for the foregoing work, there were also, among others, the following institutions: a rescue home for girls in serious danger, a convalescent seaside home and a hospital for the terribly sick.
Barnardo and his wife, Syrie, were given a home in Barkingside as a wedding gift. There he created a 60-acre (24 ha) rural retreat, with the vision of creating a way of life for destitute children that resembled growing up in a village. On 9 July 1876, The Girls' Village Home was officially opened with 12 cottages by the then Lord Cairns. In the same year, a modern steam laundry was opened. Over the years, the number of cottages grew to a total of 66 in 1906, housing some 1,300 girls. The cottages were spread over three village greens next to Mossford Lodge at Barkingside, Ilford, Essex, that had been opened in 1873. By 1894, a multi-denominational Children's Church was dedicated,[citation needed] and The Girls' Village Home had become a real "garden city".
In 1899, the various institutions and organizations were legally incorporated under the title of "The National Association for the Reclamation of Destitute Waif Children", but the institution was always familiarly known as "Dr Barnardo's Homes." Barnardo laid great stress on the religious teaching of the children under his care. Each child is now brought up under the influence and teaching of the denomination of the parents.  The homes are divided into two sections for religious teaching, Church of England and Nonconformists; children of Jewish and Roman Catholic parentage are now, where possible, handed over to the care of the Jewish Board of Guardians in London, and to Roman Catholic institutions, respectively. In 1877, Barnardo was the resident physician at the Smedley Hydro Hotel in Southport. He also opened a children's school in Birkdale while he resided in Southport.  Barnardo was also a member of the Orange Order in Dublin.
In June 1873, Barnardo married Sara Louise Elmslie (1842–1944), known as Syrie, the daughter of an underwriter for Lloyd's of London. Syrie shared her husband's interests in evangelism and social work. The couple settled at Mossford Lodge, Essex, where they had seven children, three of whom died in early childhood. Another child, Marjorie, appears to have had some form of intellectual disability, though details are sketchy.  Another daughter, Gwendolyn Maud Syrie (1879–1955), known as Syrie like her mother, was married to wealthy businessman Henry Wellcome, and later to the writer Somerset Maugham, and became a socially prominent London interior designer in the 1920s and 1930s.
Born
July, 04, 1845
Dublin, Republic of Ireland
Died
September, 19, 1905
London, United Kingdom
Cemetery
Tanners Lane
Barkingside, London, England
17333 profile views