Susanne Lothar
(Susanne Lothar)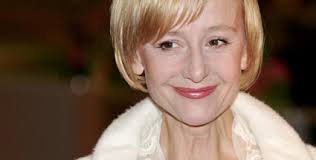 Susanne Lothar
Susanne Lothar (15 November 1960 – 21 July 2012) was a German film, television and stage actress.
Early life and education
Susanne Lothar was born on 15 November 1960 in Hamburg, Germany. She was the daughter of actors Hanns Lothar and Ingrid Andree, who divorced in 1965, the year before her father's death. She studied drama at the Hochschule für Theater und Musik (School of Theatre and Music) in Hamburg.
Career
Lothar was a member of the company of the Deutsches Schauspielhaus theatre in Hamburg for many years and her performances include roles in Frank Wedekind's Lulu plays (Erdgeist (Earth Spirit) and Die Büchse der Pandora (Pandora's Box)), produced by Peter Zadek. For her first film Strange Fruits (Eisenhans) in 1983, she received the German Federal Film Prize. With Ulrich Mühe, she appeared as the victimised married couple in the original version of Michael Haneke's Funny Games in 1997. Lothar worked again with Haneke as Mrs Schober in The Piano Teacher and in The White Ribbon.
Her films The White Ribbon, The Piano Teacher and Funny Games were shown at the Cannes Film Festival.
Personal life
Lothar married actor Ulrich Mühe in 1997; the couple had two children. Mühe died of stomach cancer in 2007.
Death
Susanne Lothar's death was announced in a written statement by lawyer Christian Schertz, representing her family, on 25 July 2012. The cause was not disclosed. Lothar died just a day before the fifth anniversary of her husband's death.
Born
November, 15, 1960
Germany
Hamburg
Died
July, 25, 2012
Germany
Berlin
16706 profile views