Sam Wanamaker
(Samuel Wantenmaker)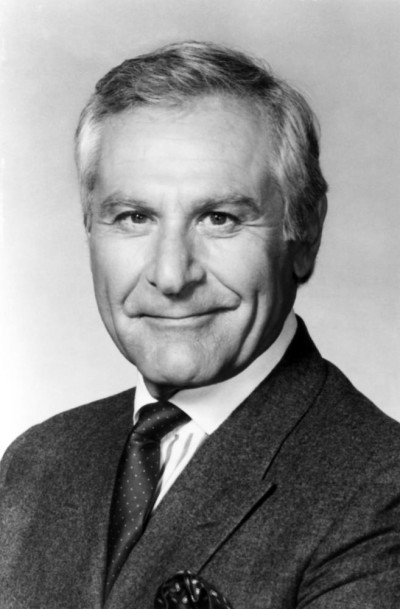 Wanamaker was born in Chicago, Illinois, the son of Ukrainian Jewish immigrants from Nikolayev, tailor Maurice Wattenmacker (Manus Watmakher) and Molly (Bobele). He was the younger of two brothers, the elder being William Wanamaker, long-term cardiologist at Cedars-Sinai Medical Center in Los Angeles. Wanamaker trained at the Goodman Theatre in Chicago and began working with summer stock theatre companies in Chicago and northern Wisconsin, where he helped build the stage of the Peninsula Players Theatre in 1937.  Wanamaker began his acting career in traveling shows and later worked on Broadway. In 1957, he was appointed director of the New Shakespeare Theatre, in Liverpool. In 1959, he joined the Shakespeare Memorial Theatre company at Stratford-upon-Avon, playing Iago to Paul Robeson's Othello in Tony Richardson's production that year. In the 1960s and 1970s, he produced or directed several works at venues including the Royal Opera House, Covent Garden, and directed the Shakespeare Birthday Celebrations in 1974.  He worked both as a director and actor in both films and television, and his appearances included such movies as The Spiral Staircase (1974), Private Benjamin (1980), Superman IV: The Quest for Peace (1987), and Baby Boom (1987). He also directed stage productions, including the world premiere production of Michael Tippett's opera The Ice Break. In 1980, he directed Giuseppe Verdi's opera "Aida" starring Luciano Pavarotti at San Francisco Opera (now broadcast version released as DVD). He was also featured as the widowed and very ruthless department store owner Simon Berrenger on the short-lived drama Berrenger's in 1985.
Wanamaker founded the Shakespeare Globe Trust to rebuild the Globe Theatre in London, and played a central role in realizing the project, eventually raising well over ten million dollars. According to the New York Times, it became Wanamaker's "Great Obsession" to realise an exact replica of William Shakespeare's Globe Theatre, eventually securing the financial support of philanthropist and fellow lover of Shakespeare, Samuel H. Scripps. Though, as in the late 16th and 17th centuries, the 20th century Royal family were more or less supportive, British officialdom was far less so: English Heritage, which controlled the site of the real Globe nearby, refused to allow the archaeology Wanamaker requested in order to ascertain its precise dimensions.  On the south bank of the River Thames in London, near where the modern recreation of Shakespeare's Globe stands today, is a plaque that reads: "In Thanksgiving for Sam Wanamaker, Actor, Director, Producer, 1919–1993, whose vision rebuilt Shakespeare's Globe Theatre on Bankside in this parish". There is a blue plaque on the river-side wall of the theatre, and the site's Jacobean indoor theatre, opened in January 2014, is named the Sam Wanamaker Playhouse after him.  For his work in reconstructing the Globe Theatre, Wanamaker, in July 1993, was made an honorary Commander of the Order of the British Empire (CBE). He was also honoured with the Benjamin Franklin Medal by the Royal Society of Arts in recognition of his contribution to theatre.  Also in tribute to Wanamaker's contribution, when multi-Tony Award-winning British actor Mark Rylance accepted his third Tony on stage in New York City during the televised ceremonies on June 8, 2014, he did so with a substantial note of thanks to this American savior of the Globe.
In 1940, he married Charlotte Holland, a Canadian radio soap star of the 1940s and later an actress. In the 1970s, Wanamaker began an intimate, long-standing relationship with the then-widowed American actress Jan Sterling. Wanamaker died of prostate cancer in London in 1993 at the age of 74, before his dream could be finalized, and prior to the grand opening of the Globe by Queen Elizabeth II on 12 June 1997. He was survived by three daughters, Abby, Jessica and Zoë.
Born
June, 14, 1919
USA
Chicago, Illinois
Died
December, 18, 1993
United Kingdom
London, England
Cause of Death
Other
9535 profile views