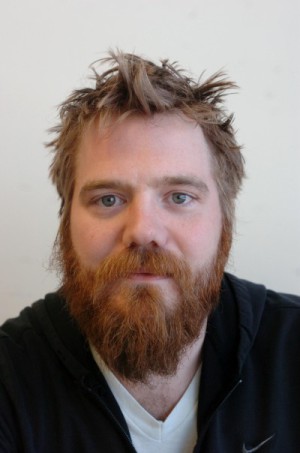 Ryan Dunn
Dunn took part in the characteristic stunts that made Jackass famous, and featured in all three released films, Jackass: The Movie, Jackass Number Two and Jackass 3D.  In 2006, Dunn and Bam Margera participated in the Gumball 3000 road rally in Margera's Lamborghini Gallardo. He later went on a tour with Don Vito called "The Dunn and Vito Rock Tour" for which the DVD was released on March 20, 2007. Dunn and Margera again participated in the rally in 2008.
Bam Margera stated during a December 2, 2008, radio interview with Big O and Dukes of 106.7 WJFK-FM, that he and Dunn would be going to Italy to film Where the F*%# Are My Ancestors. That same month, Dunn appeared on the episode "Smut" of Law & Order: Special Victims Unit in December 2008. He is also featured in a movie called Street Dreams which was released in spring 2009. He co-starred along with Rob Dyrdek and Paul Rodriguez Jr. Dunn was also featured on a show with fellow Jackass star Bam Margera about them traveling through Europe in a Viva la Bam-like show called Bam's World Domination for Spike. He appeared in Jackass 3D, which was released on October 15, 2010.
Dunn co-hosted G4's Proving Ground along with Jessica Chobot, which made its premiere on June 14, 2011, six days before his death. However, according to a G4 spokesperson, the channel decided to postpone the airing of further episodes. The spokesperson added, "The show is off the schedule as of today until we discuss next steps." On June 27, G4 announced they would air the remaining episodes starting on July 19, 2011. At the time of his death, Dunn was working on the film Welcome to the Bates Motel. The film was later renamed The Bates Haunting and was released in 2013.
Dunn was born in Medina, Ohio, to Linda Piscitello and Ronald Dunn. From 2002 to his death, Dunn was in a long-term relationship with girlfriend Angie Cuturic, who co-starred with him in Margera's directorial debut Haggard: The Movie and later Minghags. Dunn had several tattoos of Cuturic, including in his inner arm and left ring finger.
During shooting of the closing scenes for Jackass Number Two in 2006, Dunn injured his shoulder during one of his final bits, where he and co-star Bam Margera are pulled out of shot by a running horse by a rope tied around their feet. Dunn dropped straight onto his shoulder, causing damage to the muscles and leading to a blood clot that was at one point life-threatening, due to its proximity to his heart and brain. While seeking treatment for it and Lyme disease, Dunn became depressed, eventually cutting off all contact with his friends, co-workers, and others for nearly two years, Jackassworld.com: 24 Hour Takeover, or any subsequent events related to the films and series. Although reluctant to return to the Jackass cast, he soon joined the rest of the crew in the production of Jackass 3D and Jackass 3.5 later saying that he was happy to rejoin the cast and had more enjoyment working on Jackass 3D than any previous film endeavors.
On June 20, 2011, at around 3:30 a.m. EDT, Dunn and Zachary Hartwell, a production assistant on Jackass Number Two, were killed when Dunn's Porsche 911 GT3 veered off the road and hit a tree in West Goshen Township, Chester County, Pennsylvania. Dunn was 34 years old. Hours before the accident, Dunn had posted a photo to his Twitter account of himself and Hartwell drinking at a West Chester bar. Dunn was identified in the police report as the vehicle's driver, and a subsequent toxicology report showed Dunn had a blood alcohol level of 0.196 g/dL – more than twice the state's maximum legal limit of 0.08%. The police report stated "speed may have been a contributing factor in the accident" and preliminary investigations suggested the car had been traveling between 132 and 140 miles per hour (212 and 225 km/h) in a 55 miles per hour (89 km/h) zone.
In August 2012, the parents of Zachary Hartwell filed a civil suit in the Court of Common Pleas of Philadelphia County, naming the co-administrators of Dunn's estate as defendants, along with Barnaby's West Chester, the Pennsylvania bar where Dunn drank prior to the fatal crash. The suit claims negligence and recklessness, as well as wrongful death in the incident that killed 30-year-old Hartwell.
The plaintiffs claim that Mr. Dunn displayed negligence and recklessness in failing to have his vehicle under adequate and proper control, operating his vehicle under the influence of alcohol, operating his vehicle at an excessive rate of speed and violently veering off a road and into a tree, among other alleged transgressions. They are seeking unspecified punitive and compensatory damages, as well as interest, court costs and "delay damages as the law may allow."
Born
June, 11, 1977
Medina, Ohio
Died
June, 20, 2011
West Goshen Township, Pennsylvania
Cause of Death
Cemetery
Highland Drive Cemetery
Brecksville, Ohio
17407 profile views