Roger Lloyd-Pack
(Roger Lloyd-Pack)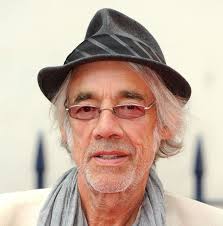 Roger Lloyd-Pack
Roger Lloyd-Pack (8 February 1944 – 15 January 2014) was an English actor. He was best known for his roles in the television shows Only Fools and Horses, The Vicar of Dibley, and The Old Guys, as well as for his appearance in the film Harry Potter and the Goblet of Fire and his appearances in Doctor Who as John Lumic in the episodes "Rise of the Cybermen" and "The Age of Steel". He was occasionally credited without the hyphen in his surname. He died early in 2014 from pancreatic cancer.
Early life
Lloyd-Pack was born in Islington, London, the son of Ulrike Elizabeth (née Pulay), an Austrian Jewish refugee who worked as a travel agent, and Charles Lloyd Pack, who was also an actor. He attended Bedales School in Hampshire, where he achieved A Level passes in English, French and Latin. He subsequently trained at the Royal Academy of Dramatic Art (RADA), where he worked with actors including Kenneth Cranham and Richard Wilson.
Career
On British television he was best known for portraying "Trigger" in the BBC sitcom Only Fools and Horses. He was also known for his role in The Vicar of Dibley as Owen Newitt, and to international audiences his greatest fame was as Barty Crouch, Sr. in the film Harry Potter and the Goblet of Fire.
In 2005, he appeared in the second series of ITV's Doc Martin as a farmer who held a grudge against Doctor Ellingham for what he believed was the malpractice-related death of his wife. In 2006, he played John Lumic and provided the voice of the Cyber-Controller in two episodes of Doctor Who, "Rise of the Cybermen" and "The Age of Steel", opposite David Tennant, who had played his son in the same Harry Potter film. Lloyd Pack's final TV appearance was in Law & Order: UK as Alex Greene.
Personal life
Lloyd-Pack was married twice; first to Sheila Ball, from whom he was divorced in 1972, and secondly to the poet and dramatist Jehane Markham (the daughter of David Markham), whom he married in 2000. He had one daughter, actress Emily Lloyd, and three sons: Spencer, Hartley and Louis. He lived most latterly in Kentish Town, north London.
Lloyd-Pack supported Tottenham Hotspur. In June 2008, he appeared as a guest on the BBC's The Politics Show, arguing the case for better-integrated public transport (specifically railways). He was an honorary patron of the London children's charity Scene & Heard.
Lloyd-Pack supported the Labour Party and campaigned for Ken Livingstone in the London mayoral election, 2012. However, in 2013, he signed a letter in The Guardian stating he had withdrawn his support from the Labour Party, in favour of a new party of the left.
In a 2008 interview, when asked what profession he would have chosen aside from acting, Lloyd-Pack said: "Psychiatrist or a psychoanalyst or something in the psycho world because I've always been interested in that… or I might have been a photographer… I also would have loved to have been a musician." In that same interview, he listed his favourite directors as Peter Gill, Harold Pinter, Richard Eyre, Thea Sharrock, and Tina Packer, and also listed actor Paul Scofield as both a favourite and influence.
In January 2012, he and fellow actor Sarah Parish supported a campaign to raise £1million for The Bridge School in Islington.
Lloyd-Pack had been an endorser of the Voices for the Five Cuba Solidarity Campaign.
Death
On 15 January 2014, Lloyd-Pack died of pancreatic cancer at his home in Kentish Town at the age of 69. He is survived by his four children. His funeral was held at the church of St. Paul's, Covent Garden, his coffin was made of straw and was driven in a pink hearse, he was buried in Highgate Cemetery, northwest London.
Born
February, 08, 1944
England
London
Died
January, 15, 2014
England
London
17480 profile views