Robin Leach
(Robin Douglas Leach)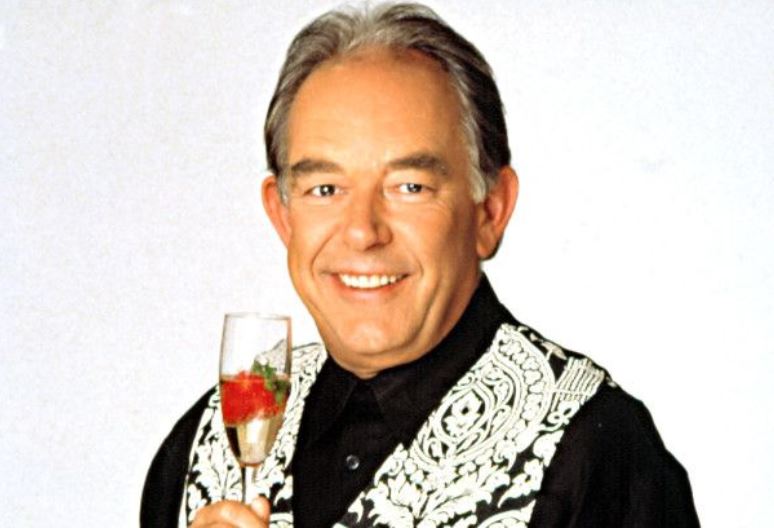 Robin Leach
Robin Leach, a British-born TV personality and unapologetic practitioner of "Jacuzzi journalism" whose long-running show "Lifestyles of the Rich and Famous" ogled the world's most conspicuous consumers consuming conspicuously, died Aug. 23 in Las Vegas. He was 76.
His family announced the death in a statement. He had two strokes in the past year.
With his thinning hair, paunch, elfin grin and tendency to speak in a quasi-Cockney tongue at carnival-barker volume, Mr. Leach was few people's idea of an urbane sophisticate or a blow-dried television host. He called himself "the most unlikely star in the world."
Yet as a veteran gossip writer and son of a London vacuum company manager, he understood better than most the success-obsessed middle class and, in his exclamatory catchphrase, their "champagne wishes and caviar dreams!" He offered voyeuristic access to the decadent playgrounds of the 1 percent, from Hollywood to the Riviera, and he packaged it as a veneration of free-market, up-by-your-bootstraps capitalism.
"What Robin Leach presented is an in­cred­ibly seductive batch of cultural catnip," said television and pop-culture scholar Robert Thompson. "However much you may think it's terrible to feature people with way more than their share of the resources of the Earth, it is really fun to watch how in­cred­ibly luxuriously it is possible to live as a human being."
"Lifestyles of the Rich and Famous" began its 11-year run in syndication in 1984. It was picked up by more than 200 stations, and such was its penetration that, in some markets, it was broadcast seven days a week, often multiple times a day, beaming garish displays of Croesus-like wealth into millions of living rooms.
Mr. Leach spent his early career as a tabloid scoop artist and flourished as a cheeky guest on TV entertainment programs. He joined the nascent celebrity-interview show "Entertainment Tonight" in 1981 but, after a few years, complained to producer Al Masini that the focus was too much on actors bloviating about their latest work and not enough on beautiful people enjoying their trappings.
Born
August, 29, 1941
London, England
Died
Cause of Death
from complications of a stroke
Cemetery
Other
789 profile views