Robert Fogel
(Robert Fogel)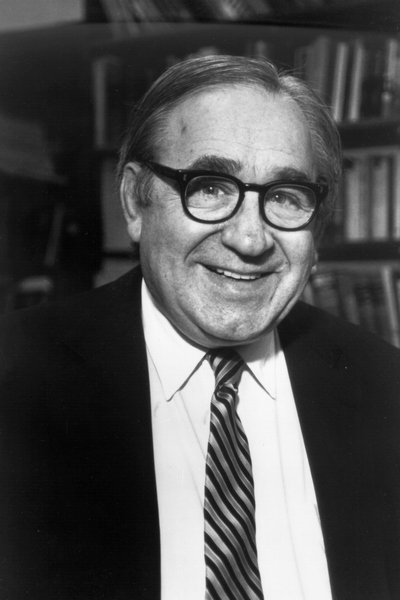 Fogel was born in New York City, the son of Russian Jewish immigrants from Odessa (1922). His brother, six years his senior, was his main intellectual influence in his youth as he listened to him and his college friends intensely discuss social and economic issues of the Great Depression. He graduated from the Stuyvesant High School in 1944. Upon his graduation he found himself with a love for literature and history and aspired for a career in science, but due to an extreme pessimism about the economy in the second half of the 40's, he shifted his interest towards economics. He was educated at Cornell University, where he majored in history with an economics minor, and became president of the campus branch of American Youth for Democracy, a communist organization. After graduation in 1948, he became a professional organizer for the Communist Party. After working eight years as a professional organizer, he rejected communism as unscientific and attended Columbia University, where he studied under George Stigler and obtained an MA in economics in 1960. He received a PhD from Johns Hopkins University in 1963.
He began his research career as an assistant professor at the University of Rochester in 1960. In 1964 he moved to the University of Chicago as an associate professor. From 1968 to 1975 he was also a visiting professor at Rochester in autumn semesters. During this time he completed some of his most important works, including Time on the Cross (in collaboration with Stanley Engerman). He also mentored a large group of students and researchers in economic history, including his colleague Deirdre McCloskey at Chicago. In 1975 he left for Harvard University, and from 1978 on he worked as a research associate under the National Bureau of Economic Research in Cambridge, Massachusetts. In 1981 he returned to the University of Chicago, where he directed the newly created Center for Population Economics at the Booth School of Business.
Fogel researched and wrote on numerous fields in his career, including not only economic history but also demographics, physiology, sociology of the family, nutrition, China's economic development, philosophy of science, and other related fields. He integrated insights from such diverse fields in his attempts to explain important historical phenomena such as the dramatic fall in mortality rates from the 18th to the 20th century. His former colleague Deirdre McCloskey credits Fogel with "reuniting economics and history". He advised many students who went on to become prominent economic historians, so that many economic historians in the United States trace their academic linage to him.
Fogel married Enid Cassandra Morgan, an African-American woman, in 1949 and had two children. The couple faced significant difficulties at the time due to anti-miscegenation laws and prevalent sentiments against interracial marriages.  Fogel died on June 11, 2013, at a health services center in Oak Lawn, Illinois of a short illness, aged 86.
Born
July, 01, 1926
USA
New York, New York
Died
June, 11, 2013
USA
Oak Lawn, Illinois
16521 profile views