Rik Mayall
(Richard Michael Mayall)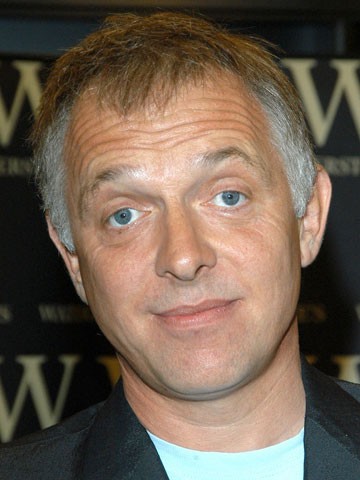 Rik Mayall
Richard Michael "Rik" Mayall (7 March 1958 – 9 June 2014) was an English comedian, writer, actor and voice-over artist. Mayall was best known for his comedy partnership with Ade Edmondson, for his energetic "post-punk" style of acting, and as a pioneer of alternative comedy in the early 1980s. He appeared in numerous cult classic sitcoms, including The Young Ones (1982–84), Filthy Rich & Catflap (1987), The New Statesman (1987–94), Bottom (1991–95), and Blackadder, and in the comedy films Drop Dead Fred (1991) and Guest House Paradiso (1999).
At the time of his death, Mayall was described by Danny Cohen, director of BBC Television, as a "truly brilliant" comedian with a unique stage presence, whose "fireball creativity" and approach to sitcom had inspired a generation of comedy stars.
Personal life
Family
Mayall married Scottish make-up artist Barbara Robbin in 1985, and the couple had three children: Rosie (born 1986), Sidney (born 1988) and Bonnie (born 1995). The couple met in 1981 while filming A Kick Up the Eighties and embarked on a secret affair. At the time, Mayall was in a long-term relationship with Lise Mayer. Upon finding out Robbin was pregnant, Mayall eloped with her to Barbados. Mayer would later suffer a miscarriage. In a 2002 newspaper article, Mayall said that Mayer had since forgiven him.
Political views
Mayall twice became involved in politics. In 2002 he dressed as Adolf Hitler for an advert in opposition to Britain joining the euro, and in 2011 appeared in character as Alan B'Stard to oppose the proposal to use an Alternative Vote system in UK elections.
Quad bike accident
On 9 April 1998, Mayall was injured after crashing a quad bike near his home in Devon. Mayall's daughter Bonnie and her cousin had asked him to take them for a ride on the bike—a Christmas gift from his wife—but he refused because it was raining, and he later went alone. Mayall's wife Barbara looked out of the window and saw him lying on the ground with the bike. Believing he was joking, she initially left him for a few minutes. Mayall was airlifted to Plymouth's Derriford Hospital, with two haematomas and a fractured skull. During the following 96 hours, he was kept sedated to prevent movement which could cause pressure on his brain. His family was warned that he could die or have brain damage. He was in a coma for several days. After five days doctors felt it safe to bring Mayall back to consciousness.
During Mayall's hospitalisation, The Comic Strip special, Four Men in a Car, was broadcast for the first time. The film involves Mayall's character being hit by a car. Mayall and Edmondson joked about the event in stage versions of Bottom, Edmondson quipping "If only I'd fixed those brakes properly," and Mayall referring to himself: "You must know him, that tosser who fell off the quad bike." The pair wrote the first draft of their feature film Guest House Paradiso while Mayall was still hospitalised. They planned to co-direct, but Edmondson took on the duties himself. Mayall returned to work doing voice-overs. His first post-accident acting job was in the 1998 Jonathan Creek Christmas special, as DI Gideon Pryke, a role he reprised in 2013. In his 2005 spoof autobiography, Mayall claims that he "rose from the dead".
Death
On 9 June 2014, Mayall died at his home in Barnes, London, England at the age of 56. After being called to the house with a report of a sudden death at 13:19, the Metropolitan Police said that the death was not believed to be suspicious. His death was announced by his management team. Tributes were paid by the comedy producer John Lloyd, the comedian David Walliams, actor and writer Stephen Fry, surrealist and actor Noel Fielding, film director Edgar Wright, and many others.
There were times when Rik and I were writing together when we almost died laughing. They were some of the most carefree stupid days I ever had, and I feel privileged to have shared them with him. And now he's died for real. Without me. Selfish bastard.
—Ade Edmondson
On 12 June the West London Coroner's Office found that post-mortem examinations on Mayall had proved inconclusive and that further tests would be needed. His widow stated that he had suffered an "acute cardiac event" shortly after returning from a run.
Mayall's funeral took place on 19 June 2014 in Dittisham, Devon. Among those who attended were Dawn French, Jennifer Saunders, Peter Richardson, Alan Rickman and Mayall's Young Ones co-stars Ade Edmondson, Nigel Planer, Alexei Sayle, and Young Ones co-writer Ben Elton. Edmondson also served as a pall-bearer.
Born
March, 07, 1958
England
Essex
Died
June, 09, 2014
England
London
18245 profile views