Randy Scruggs
(Randy Lynn Scruggs)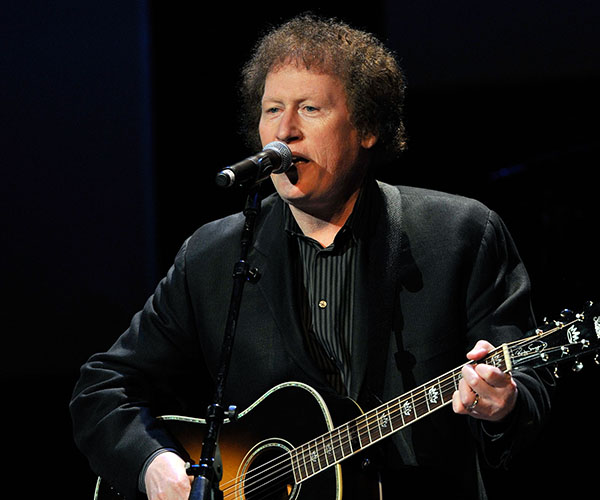 Randy Scruggs
Randy Scruggs, son of banjo icon Earl Scruggs and former Flatt & Scruggs manager, Louise Scruggs, died yesterday. He was 64 years of age, and had been ill for a brief period of time.
Though all three of the Scruggs boys were musicians, Randy was the most active and prolific in the industry. He was a successful writer, producer, and session player in Nashville, where he worked with very nearly everyone prominent there in town.
As a young man he learned his father's iconic banjo style, along with the acoustic guitar, and was an important part of the Earl Scruggs Revue with his older brother Gary. Earl and the boys formed the Revue when Flatt & Scruggs split up in 1969. They toured and recorded successfully throughout the 1970s, often appearing at rock festivals and on bills with top pop acts on college campuses. The group continued until Earl's health required him to stop the rigorous travel, and they officially broke up in 1982.
Randy appeared with his dad on the epic Will The Circle Be Unbroken album by The Nitty Gritty Dirt Band in 1972, with some music historians saying that the Scruggs record that same year, I Saw the Light with a Little Help from my Friends, which included collaborations with country, folk, and pop artists, was the inspiration behind the more expansive Circle album.
Once the Revue disbanded, Randy started his calling as a session player in Nashville, where his skill and expertise led to a career producing in the country field. His bluegrass background was a bonus, and he was called to produce recordings by New Grass Revival, Alison Krauss, Leftover Salmon, and Emmylou Harris in addition to more standard Nashville fare.
Highly respected in the Nashville music community, Randy never sought the limelight, though he served as a major mover and shaker in Music City. He is remembered as a friendly face with a reserved demeanor, possessed of an impressive knowledge of music and music history.
Towards the end of his father's life, Randy toured with Earl on the few occasions when he played live shows, and played on The Three Pickers record with Earl, Doc Watson, and Ricky Skaggs in 2003.
Perhaps his most enduring legacy in the bluegrass world may be serving as the inspiration of one of his father's more popular tunes, Randy Lynn Rag, named for the youngster when he was a toddler. Close watchers of the old Flatt & Scruggs TV show will remember seeing him perform with The Foggy Mountain Boys in 1962 when he was just 9 years old.
Born
August, 03, 1953
Nashville, Tennessee,
Died
April, 17, 2018
Nashville, Tennessee
Cause of Death
Died shortly after a brief illness.
Cemetery
Other
687 profile views