Prince
(Prince Rogers Nelson)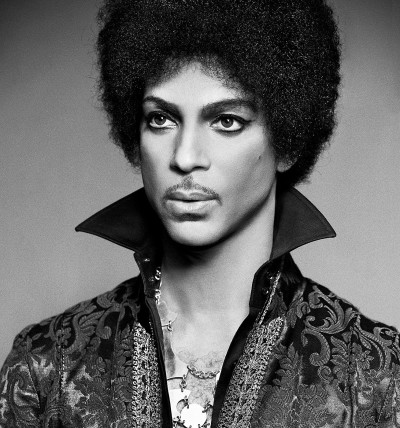 Prince was born Prince Rogers Nelson on June 7, 1958, in Minneapolis, Minnesota. His early music career saw the release of Prince, Dirty Mind and Controversy, which drew attention for their fusion of religious and sexual themes. He then released the popular albums 1999 and Purple Rain, cementing his superstar status with No. 1 hits like "When Doves Cry" and "Let's Go Crazy." A seven-time Grammy winner, Prince had a prodigious output that included later albums like Diamonds and Pearls, The Gold Experience and Musicology. He died on April 21, 2016, from an accidental drug overdose.
On April 21, 2016, Prince was found dead at his Paisley Park compound in Minnesota. The week prior, his plane made an emergency landing and the singer was hospitalized for what was purportedly a severe case of the flu, though reports later stated that the musician was actually given a life-saving "safe shot" for a Percocet overdose. The Carver County sheriff's department and Midwest Medical Examiner's office launched an investigation into the cause of death. After the autopsy was performed, his remains were cremated and his close family and friends gathered for a small, private funeral on April 23.
Almost two weeks after the musician's death, a lawyer revealed that Dr. Howard Kornfeld, a California-based physician who specializes in treatment for those dependent upon and addicted to pain medication, had been called upon by Prince's team to aid the musician. (The performer had undergone hip surgery some years earlier, and was believed to have endured recurring discomfort while giving concerts.) Kornfeld's son had reportedly flown to Prince's compound to initiate the recovery process and was among those who found him dead. While Prince's state of health at the time of his death is unknown, attorney William Mauzy said the artist "was dealing with a grave medical emergency" when Kornfeld was called, as reported by The Minneapolis Star Tribune.
On June 2, 2016, the Midwest Medical Examiner's office released results of its investigation, which determined that Prince died from an accidental overdose of "self-administered" fentanyl, a synthetic opiate.
Tributes to a profoundly unique artist poured in from fans across the globe, as evidenced by impromptu memorials and celebrations of his work. With love especially hailing from the city where Prince was born and continued to live, thousands of mourners sang "Purple Rain" in downtown Minneapolis on the night of his death.
His Minnesota home/studio, Paisley Park, officially opened its doors as a museum in October 2016. The following month, his first posthumous song, "Moonbeam Levels," was released. Additionally, production began on a documentary about the singer's early years, entitled Prince: R U Listening?
On April 19, 2018, Carver County concluded its two-year investigation with the announcement that no criminal charges would be filed in Prince's death. Attorney Mark Metz said that it was unknown who supplied the musician with the fentanyl-laced pills that killed him, and that there was no evidence that any associates knew he was ingesting such a dangerous substance.
"There is no doubt that the actions of individuals around Prince will be criticized and judged in the days and weeks to come," Metz said. "But suspicions and innuendo are not sufficient in bringing criminal charges."
Born
June, 07, 1958
Minneapolis, Minnesota
Died
April, 21, 2016
Chanhassen, Minnesota
Cause of Death
Cemetery
Other
4329 profile views