Phyllis McGuire
(Phyllis Jean McGuire)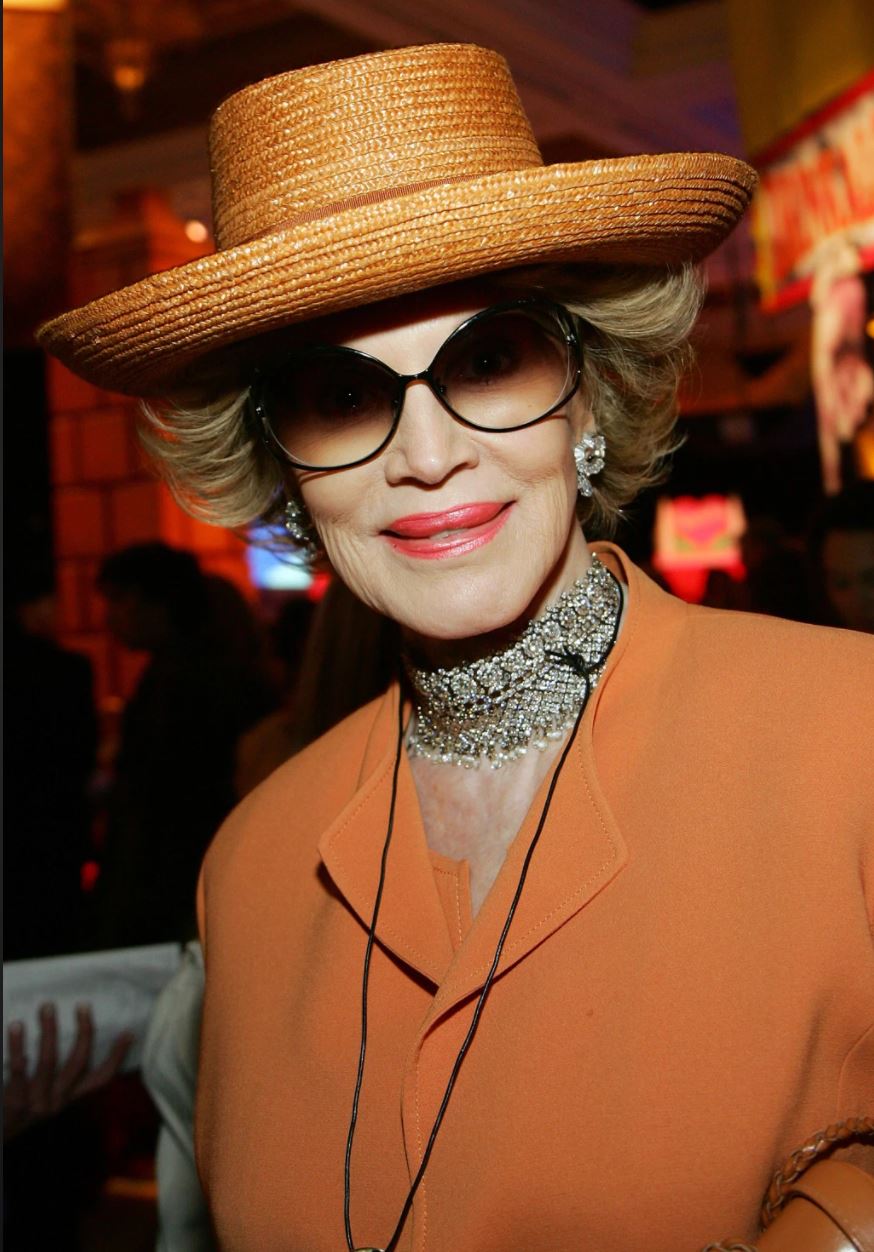 Phyllis McGuire
Phyllis McGuire, the last of the popular McGuire Sisters singing trio and onetime girlfriend of Chicago Outfit boss Sam Giancana, died December 29 at her Las Vegas home. She was 89.
The McGuire Sisters, whose sweet harmonies made them big stars in the 1950s, had chart-topping hits such as "Sincerely" and "Goodnight, Sweetheart, Goodnight," which recalled an era, as the New York Times put it, of "car fins, charm bracelets and duck-tail haircuts."
In 1952, barely into her 20s, McGuire married broadcaster Neal Van Ells. This was the same year she and her sisters began their musical ascent after winning the Arthur Godfrey Talent Scouts competition. By 1956, McGuire and Van Ells ended their marriage without children.
The daughters of an Ohio steelworker father and minister mother, Phyllis, Dorothy and Christine McGuire ranked with the top stars of the '50s and early '60s. Phyllis was the youngest of the trio and the lead singer.
For some fans, however, Phyllis McGuire's wholesome image seemed less glossy after reports surfaced about her relationship with Chicago Outfit boss Sam Giancana.
By the time McGuire met Giancana in Las Vegas in 1959, he'd had a long history in Chicago's underworld and as a force on the national criminal scene. In the early '60s, Giancana was part of an unsuccessful alliance between the Mafia and the CIA to assassinate Cuban leader Fidel Castro.
Around the time Giancana met Phyllis McGuire, he and President John F. Kennedy were involved with the same woman, Judith Campbell Exner. At some point, Campbell Exner also was in a romantic relationship with stage and screen star Frank Sinatra.
During this time, federal agents were tracking Giancana's movements, including when he traveled to different cities to meet up with McGuire where she was performing. In 1963, this led to a scandal that cost Frank Sinatra his ownership of the Cal-Neva Lodge on the north shore of Lake Tahoe.
That summer, Giancana stayed with McGuire in one of the lodge's chalets while she and her sisters were there to perform in the Celebrity Room. Giancana is believed to have had a hidden ownership in the now-shuttered Cal-Neva Lodge.
Giancana wasn't supposed to be there at all. His name was in the Nevada Gaming Control Board's Black Book, prohibiting him from entering any casino statewide. When a Nevada gaming regulator confronted Sinatra about this, Sinatra lit into the state official, calling him a "crippled S.O.B." Because of childhood polio, this state official used a cane.
Within months, Sinatra forfeited his ownership in the Cal-Neva, as well as a 9 percent interest in the Sands Hotel in Las Vegas. Sinatra and Giancana blamed each other for the incident.
McGuire once said she had known about Giancana's underworld reputation but not what those activities entailed, according to the New York Times. The relationship caused some heartache in her family, she said.
"It makes me look terrible," McGuire said of the relationship. "It would be different if I were on my own, but I'm not a single — I'm part of a trio. My sisters and my parents — they're brokenhearted about this."
McGuire and her older sisters performed together until 1968, when the other two took time off to focus on their families. Phyllis continued performing from her base in Las Vegas.
In 1975, Giancana, age 67, was shot to death in his home in Oak Park, Illinois, a Chicago suburb. No one was ever arrested in the killing.
His death had a permanent impact on McGuire. "The two great losses of my life were my father and Sam," she said.
The McGuire Sisters got back together in 1985 and toured for about 20 more years, performing in casinos and nightclubs. Phyllis McGuire added impersonations of other singers to the show.
Phyllis McGuire's sisters preceded her in death, Dorothy in 2012 and Christine in 2018.
Born
February, 14, 1931
Middletown, Ohio
Died
December, 29, 2020
Las Vegas, Nevada
Cause of Death
Cemetery
Palm Memorial Park
Las Vegas, Nevada
294 profile views