Peter Stone P e t e r S t o n e
(Peter Hess Stone)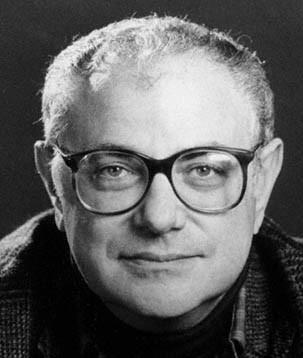 When Peter Stone was 15, his parents took him to see Mexican Hayride starring Bobby Clark at the Hazard's Pavilion. Stone saw Clark throw his hat on a hat tree 100 feet away, and, at that moment, knew he wanted to work in theatre. He graduated from University High School in Los Angeles, attended Bard College starting in 1947. While at Bard, Stone wrote two plays that were both produced and performed at the school. After Stone left Bard, his mother (still married) eloped with a Hungarian literary agent (also married) to Paris. While in Paris, they both settled their divorces and got married to each other. Stone describes this as "…a really great opportunity came to me through what should have been emotionally wrenching, but wasn't", stating that his mother hated Hollywood and was finally happy. After visiting them in the late 1940s, Stone lived in and around Paris for about thirteen years. Stone worked for CBS Radio while overseas, where one of the stories he covered was Grace Kelly's wedding to Rainier III, Prince of Monaco. Not too long after this, Stone got married. In 1953, Peter Stone saw a play by Jean Paul Sartre called Kean, adapted from the play by Alexandre Dumas based on the life of Edmund Kean. The Broadway singer and actor Alfred Drake was keen to make Kean into a musical, so much so that his agent (who was also Stone's agent) became the producer. In 1961 Kean premiered on Broadway, with music and lyrics by Robert Wright and George Forrest, and Stone as playwright. He was hesitant to write for a musical, even though he loved them and saw them: "I did not see myself as doing that…and then an opportunity arose…I just wanted to be on Broadway". Stone needed some help, so he consulted Frank Loesser. Stone said of him, "terrible talented, successful and sophisticate man", when asking Loesser where songs went and other questions about musical structure, and said he was "more than helpful, he was inspiring".
Peter Stone's only non-musical work was a play called The Last Station, later retitled Full Circle, co-written with Erich Maria Remarque. The two men were introduced by Warner LeRoy. He won Tony Awards for his books for the Broadway musicals Titanic, Woman of the Year and 1776. Stone sold his first script to Studio One in 1956. He wrote two episodes of the 1961 television series The Asphalt Jungle and won an Emmy for a 1962 episode of The Defenders. Stone's first film script was Charade (1963), which he turned into a novel at the suggestion of his agent Robert Lance. Stone said he "submitted everywhere and nobody wanted it". After it was made into a novel, it was published, and even portions of it were pre-printed in Redbook. Stone sold the script to Stanley Donen, whom he chose because "One was he was the only person who hadn't seen it before and I felt silly selling it to the people who rejected it. Two, It got me out of New York, which at that point I wanted to, I'd been there a long time with Kean. And three, Stanley got stars, and I had written with Cary Grant and Audrey Hepburn in mind". After the success of Charade, Stone signed an exclusive five-picture deal with Universal Studios. Peter Stone would go on to write Father Goose (1964), which won the Oscar for best screenplay in 1965. Father Goose is a fairly conventional comedy, but the other films share a common theme and a style of screenwriting. Primarily, they attempt a blend of comedy, suspense, and romance. He also wrote Mirage (1965).
A decade before Brian De Palma earned a reputation exploiting Hitchcockian motifs, Stone's work in the 1960s employed Hitchcock-like narratives, even while the director was still an active film maker. Hitchcock's influence is especially evident in Edward Dmytryk's Mirage, a suspense-mystery that Stone adapted from the Howard Fast novel Fallen Angel. The narrative has Gregory Peck suffering from "unconscious amnesia" while dodging bullets in downtown New York. Although shot in black-and-white, many of its themes and images are reminiscent of Vertigo. Peter Stone died of pulmonary fibrosis on April 26, 2003 in Manhattan, New York.
Born
February, 27, 1930
USA
Los Angeles, California
Died
April, 26, 2003
USA
Manhattan, New York
Cause of Death
591 profile views