Peter B. Lewis
(Peter B. Lewis)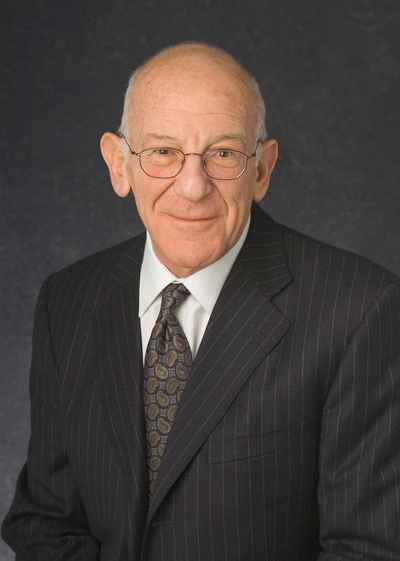 Lewis was raised in a Jewish family in Cleveland Heights, Ohio, the oldest of four children born to Helen and Joseph Lewis. His father — who had co-founded a small auto insurance company named Progressive Insurance with Jack Green in 1937 — was grooming Lewis to work at the company when he died at age 48 while Lewis was a junior at Cleveland Heights High School. In 1955, he graduated from Princeton University.
After college, Lewis joined Progressive Insurance as an underwriting trainee. In 1965, he and his mother borrowed $2.5 million, pledging their majority stake as collateral, and completed a leveraged buyout of Progressive. Lewis became chief executive officer of a company which had 40 employees at that time. He subsequently grew the business and, by the 1960s, Progressive had over 100 employees and $6 million in annual revenue. Lewis focused on insuring high-risk drivers — where premiums were greater — using an innovative pricing system and consumer-friendly service offering competitor quote matching and instant claims service. He also brought in a slew of young, enthusiastic workers and devolved decision-making downward, fostering a relaxed yet disciplined and creative corporate culture.  As of 2010, Progressive had grown to 27,250 employees, with sales of $15.0 billion and had become the third largest auto insurance company in the United States. In 2000, Lewis retired as CEO of Progressive, though he remained as Chairman of the Board.
Lewis was a trustee of Princeton University, former chairman of the board of directors at the Guggenheim Museum (resigned January 19, 2005), and served on the board of the Cleveland Museum of Art. Although Lewis often gave substantial gifts to artistic and educational organizations, he also had a reputation for — often forcefully — insisting that such organizations be financially accountable and financially sound; in late 2004, Lewis said he would no longer give to Case or Cleveland's University Circle neighborhood due to poor leadership and management. He said that those funds might instead be diverted to Cleveland State University.
Lewis was an advocate of taxing and regulating the use and sale of marijuana and was one of the main financial backers of the campaign to legalize the use of marijuana for medical use in the United States. In January 2000, Mr. Lewis was arrested and charged in New Zealand for possession of marijuana. Lewis pleaded guilty to three charges and paid a substantial fine, though under New Zealand law he was not required to serve time in jail or prison. According to his lawyer, Marie Dyhrberg, Lewis used the marijuana on the advice of his doctor for pain relief after the partial amputation of his leg in 1998.
In 1955, Lewis married Toby Devan. They amicably divorced in 1981. They had three children: Ivy, Jonathan and Adam Joseph. He had homes in Miami, Cleveland, New York City, and Aspen, Colorado; he also traveled around the world on his motor yacht, Lone Ranger. Since 1985, his ex-wife Toby, who had worked at the Cleveland Center for Contemporary Art, took over the expansive Progressive art collection.  In September 2013, he married his long-time companion, Janet Rosel of Cleveland.  Lewis died of a heart attack at his home in Coconut Grove, Florida on November 23, 2013 at the age of 80. His net worth at the time of his death was $1.25 billion.
Born
November, 11, 1933
USA
Cleveland, Ohio
Died
November, 23, 2013
USA
Coconut Grove, Florida
16658 profile views