Pearl Butler
(Pearl Dee Jones)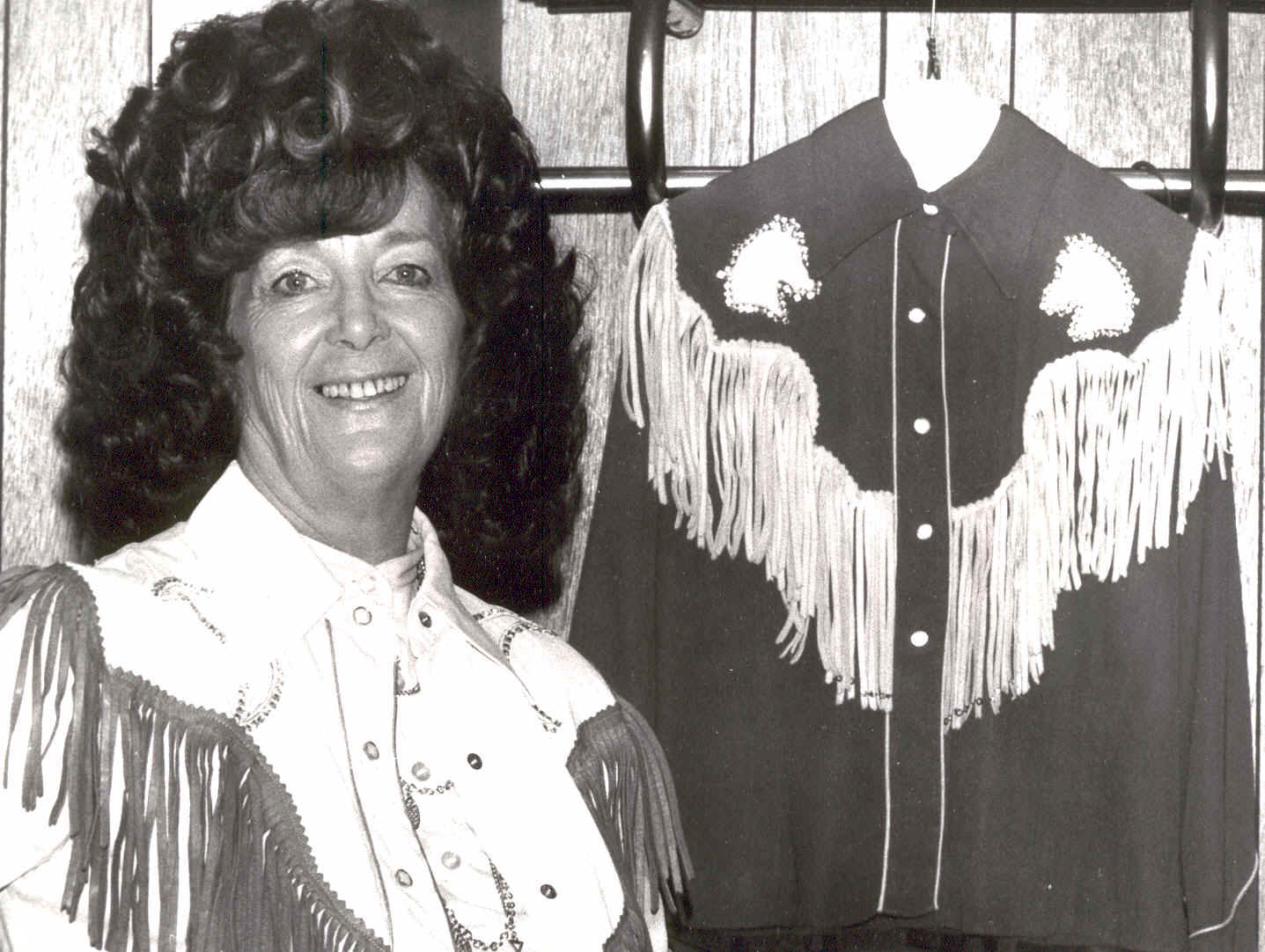 Pearl Butler
Born Pearl Dee Jones in Nashville, Tennessee, she is best known for "Carl and Pearl Butler" a duet act with her husband country artist Carl Butler. In 1962, they joined the Grand Ole Opry and became regular members of the Porter Wagoner TV show. Through the 1960s, they had many country chart hits to include "Don't Let Me Cross Over", "I Wouldn't Change You If I Could", "Loving Arms", " Forbidden Street", "Just Thought "I'd Let You Know" and "Punish Me Tomorrow".
Pearl Butler was born on September 20, 1927 in Nashville, Tennessee, USA as Pearl Dee Jones. She was married to Carl Butler. She died on March 1, 1989.
Best known for providing harmony on her husband, Carl Butler's No. 1 country song, "Don't Let Me Cross Over." That song spent 11 weeks at No. 1 on Billboard magazine's country singles chart in early 1963.
Carl and Pearl joined the Opry as a duo in 1962 and their 1960's duets on Columbia sparked the revitalization of country male/female duos that would set the pace for success within the next three decades. The Butlers toured America and Canada and were regulars on such TV shows as the syndicated "The Porter Wagoner Show". They appeared in the movie "Second Fiddle to a Steel Guitar", in 1967.
Carl Butler recorded solo output for Capitol Records from 1951 to 1953. Okeh Records and Columbia from 1953 to the 1960's, including these numerous singles: " Country Mile ", " I Need You So ", " Linda Lou ", " Our Last Rendezvous ", and " Penny for Your Thoughts ", which appeared on Willie Nelson's 1976 LP. " Don't Let Me Cross Over " (the #1 country hit/gold certified single from 1962-63), was vocally credited to Carl and featured harmonies by Pearl, this hit has since been covered by several country artist.
Carl Butler wrote " Building On Sand " (with Earl Scruggs), " Guilty Conscience (recorded by Carl Smith)", and " If Teardrops Were Pennies " (which was a #8 country hit for Carl Smith in 1951). He wrote a Pearl Butler single in 1966 and a 1973 top-ten hit for Porter Wagoner and Dolly Parton. Carl and Pearl helped Dolly Parton get established in Nashville in the early 1960's.
Carl wrote, " Crying My Heart Out Over You ", which became Ricky Skaggs first-ever #1 country hit, recorded on a 1981's gold-certified LP " Waitin' For The Sun To Shine ".
Born
September, 20, 1927
Nashville, Tennessee
Died
March, 01, 1988
Franklin, Tennessee
Cause of Death
died of thyroid complications
Cemetery
Williamson Memorial Gardens
Franklin, Tennessee
571 profile views