Pauline Maier
(Pauline Maier)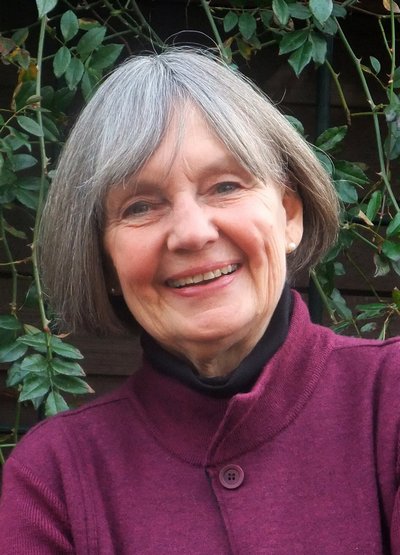 Born in St. Paul, Minnesota in 1938 as Pauline Rubbelke, she attended parochial schools. Her father was a firefighter and her mother was a homemaker with five children. On entering Radcliffe College as an undergraduate, her original ambition was to be in the newspaper business.  She was a writer on The Harvard Crimson and worked summers at the Quincy, Massachusetts 'Patriot Ledger'. She graduated from Radcliffe in 1960 with a bachelor's degree in history and literature. It was on the Crimson that she met her future husband, Charles S. Maier. After graduation, they both attended schools at Oxford on fellowships, she as a Fulbright Scholar at the London School of Economics and Political Science. On completing their studies, they married and toured Europe together.
The couple returned to Harvard University to pursue doctoral degrees, Charles in European history, and Pauline in 20th century urban studies in line with her interest in contemporary politics. But after taking Bernard Bailyn's "Colonial and Revolutionary America" seminar, she said, "Once you get into the 18th century, you never get out." Pauline and Charles earned their PhD degrees at Harvard, and Charles began a career there. They raised two daughters and a son in Cambridge. Maier pursued gardening and cooking at the family weekend home.
Maier taught at University of Massachusetts Boston for nine years, and one year at the University of Wisconsin before taking her position at Massachusetts Institute of Technology in 1978 as William R. Kenan, Jr. Professor of American History. Her career included various appointments in five prestigious universities, and numerous fellowships and awards. Her lecture classes through 2011 included three courses of Early American history, and she co-taught "Riots, Strikes and Conspiracies in American History" with urban historian Robert M. Fogelson.
Maier chaired a university-wide committee at MIT in 1985 to re-organize its humanities schools and broaden and structure its programs. Its adopted recommendations expanded women's studies, awarded specific area degrees, and initiated a doctoral program collaborating history and anthropology under Dean Ann Fetter Friedlaender. MIT's faculty voted Maier the Killian Award in 1998, given annually to one senior faculty member for outstanding achievement. The recipient presents on their professional activities over their Lecturer year.
In 1976, she became a member of the American Antiquarian Society. An offprint of its proceedings featured her "Boston and New York in the 18th Century" (1982). In the 1990s, Maier was a charter member of "The Historical Society" group among American Historical Association membership who were concerned about restrictive 'political correctness' and collegial civility. Maier was elected as an American Academy of Arts and Sciences "History Fellow" in 1998. In 2010, Maier became one of two women honorary members of the Colonial Society of Massachusetts since 1947.
Maier was the 2011 President of the Society of American Historians (SAH), an affiliate of the American Historical Association. It is dedicated to literary distinction in history and biography. The society's past presidents include Allan Nevins, Eric Foner, James M. McPherson, and David McCullough.  In 2012, President Obama appointed Maier to the James Madison Memorial Fellowship Foundation Board of Trustees. The foundation was created by Congress in 1986 as part of the bicentennial celebration of the Constitution and offers $24,000 graduate level fellowships to secondary teachers to undertake a master's degree which emphasizes the study of the Constitution.
Maier's writing is characterized as serious and unadorned, with a crossover appeal from scholars to intelligent readers who enjoy a well-told story of well-researched scholarly history. In Ratification, Maier attributed her storytelling ability to Barbara Tuchman's insight that the writer can build suspense by never acknowledging a development until the characters in the narrative could know it.
Professionally, her research-writing technique was self-described as looking for something comparative to come up with new questions. For example, in American Scripture, she found over 90 local declarations and then compared them to that of the Second Continental Congress. Popular support for the Declaration of Independence was built on how much was known and how widely the newspapers circulated. Massachusetts did not control Virginia, there was a confluence of ideas, assumptions, and similar responses to similar events.  As a popular history writer, she sought to understand her subjects as humans as well as their causes. Personal elements may not be important to public life, but they are the kinds of things people want to know. In Hamilton's famous phrase, he was "unfaithful to my wife, but not to my country." Historians always ask, What did they do for the public?
Maier won fellowships to write curriculum for college courses and high school teachers. She believed that the interest in American history was not tapped in the curriculum of many states. As a democratic country, the U.S. should give any student a background knowledge of what happened to make the Declaration and the Constitution, and how their uses changed.[8] Assumed things were not always so, students should understand how things can and do change. "Every time you understand what's distinctive about a different time, you are understanding what is distinctive about our time."
Born
April, 27, 1938
USA
St. Paul, Minnesota
Died
August, 12, 2013
USA
Cambridge, Massachusetts
16814 profile views