Olivia De Havilland
(Olivia Mary de Havilland)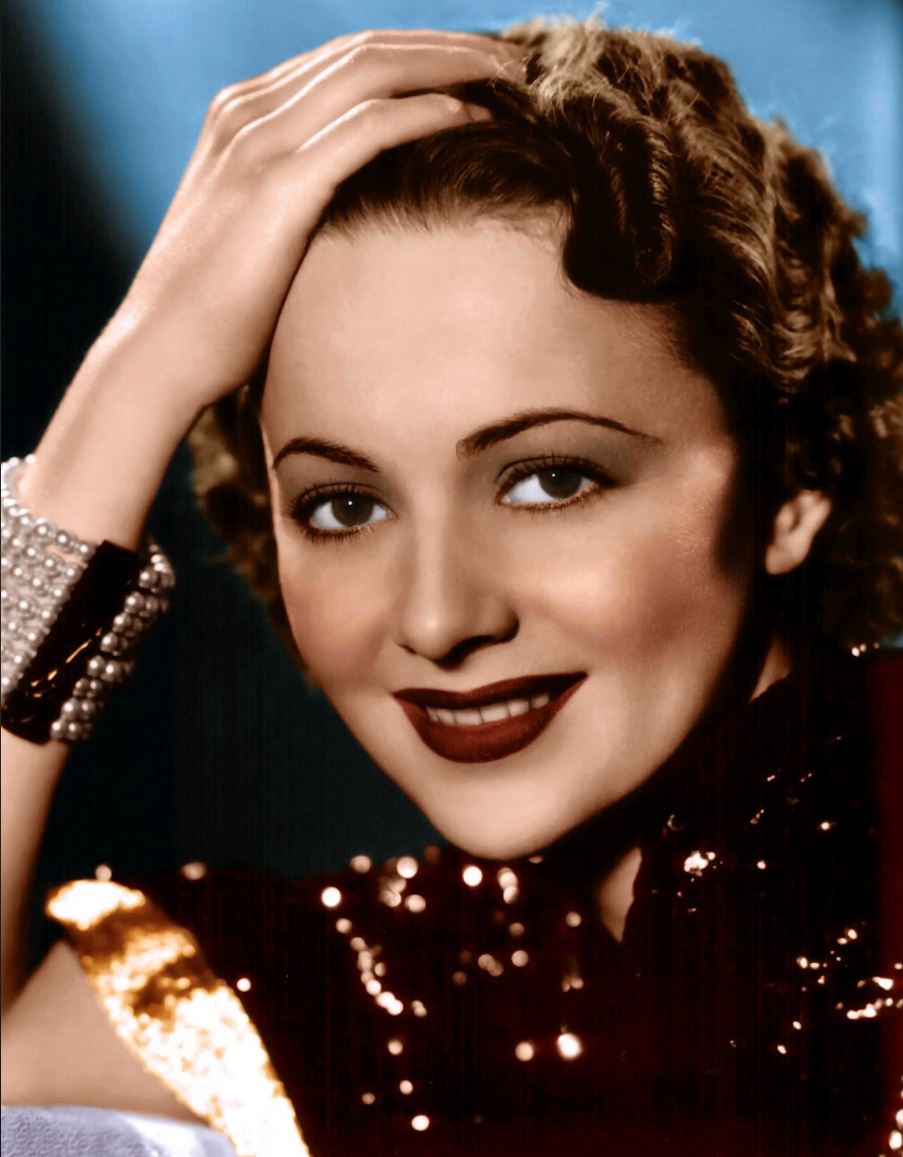 Olivia De Havilland
Olivia de Havilland signed with Warner Brothers in 1935 and in 1939 appeared as Melanie in Gone with the Wind. The role gained her recognition and she went on to win Academy Awards for the films To Each His Own and The Heiress.
Born on July 1, 1916, in Tokyo, Japan, de Havilland spent much of her youth in California. She moved there with her mother and younger sister, Joan, after her parents divorced. De Havilland caught her big break in 1933 with her stage role as Hermia in a Max Reinhardt production of William Shakespeare's A Midsummer Night's Dream at the famed Hollywood Bowl.
De Havilland earned the chance to reprise her role in the 1935 film adaptation with Dick Powell and James Cagney. Along with her coveted part, she also landed a seven-year contract with Warner Brothers. The studio soon paired her with one of her frequent co-stars, Errol Flynn. The duo first appeared together in the action-adventure tale Captain Blood (1935).
De Havilland continued to work with Errol Flynn, and they proved to be a popular on-screen couple. She played Maid Marian to his Robin Hood in 1938's The Adventures of Robin Hood. While these films were entertaining, they did little to reveal de Havilland's talents as a serious performer.
With 1939's Gone with the Wind, movie audiences had their first real experience with de Havilland as a dramatic actress. This Civil War era drama, based on the Margaret Mitchell novel, proved to be one of the top films of the year and has continued to enjoy enormous popularity since its release. De Havilland played the gentle and kind Melanie Hamilton opposite Vivien Leigh's fiery Scarlett O'Hara. Both characters vied for the love of Ashley Wilkes (Leslie Howard), and Melanie won his heart. Scarlett eventually ended up with the dashing Rhett Butler (Clark Gable).
De Havilland earned an Academy Award nomination for Best Supporting Actress for her portrayal of Melanie, but she lost out to her fellow castmate Hattie McDaniel. McDaniel became the first African American to win an Academy Award. Two years later, de Havilland scored another Academy Award nomination for her role in the drama Hold Back the Dawn (1941), with Charles Boyer — this time as Best Actress. This time around, de Havilland lost out to her own sister, who used the stage name of Joan Fontaine.
Over the years, de Havilland became increasingly frustrated with her situation at Warner Brothers. Good parts seemed to be few and far between, and she was relieved when her contract with the studio neared its end in 1943. Warner Brothers, however, subtracted time that she had been suspended while under contract and claimed that she owed them that time. Rather than comply, de Havilland battled Warner Brothers in court.
The case went all the way to the California Supreme Court in 1945, which reaffirmed a lower court ruling in favor of de Havilland. The case created the de Havilland rule, which limited the length of a contract to a maximum of seven calendar years. During her years away from the silver screen, de Havilland found work in radio and toured military hospitals to show her support to soldiers fighting in World War II.
After her hiatus, de Havilland quickly returned to top form with To Each His Own. Her turn as an unwed mother brought her the Academy Award for Best Actress, making she and Joan the only siblings to have both won Academy Awards in a leading category.
Delivering another impressive performance, de Havilland starred in 1948's The Snake Pit. This film was one of the first to explore mental health issues, and de Havilland played a troubled woman who is sent to an insane asylum.
In The Heiress (1949), de Havilland lit up the screen as a wealthy young woman torn between her love (Montgomery Clift) and her father (Ralph Richardson). This adaptation of a Henry James story led to de Havilland's second Best Actress Academy Award win, as well as a Golden Globe. But by the 1950s, de Havilland's film career had slowed down.
Hush … Hush, Sweet Charlotte (1965) proved to be one of de Havilland's more notable later roles. She shared the screen with fellow film legend Bette Davis in this acclaimed psychological thriller. In the 1970s, de Havilland appeared in the popular disaster film Airport '77 and the killer bee horror movie The Swarm (1978), among other roles.
On the small screen, de Havilland made guest appearances on such programs as The Danny Thomas Hour and The Love Boat. She landed roles in such popular miniseries as Roots: The Next Generations (1979) and North and South, Book II (1986). Also in 1986, de Havilland had a supporting role in the television movie Anastasia: the Mystery of Anna, which earned her a Golden Globe Award.
With the dawning of the new century, de Havilland received another wave of accolades for her work. The Academy of Motion Picture Arts & Sciences held a special tribute for her in 2006. Two years later, President George W. Bush awarded de Havilland the National Medal of Arts. She earned the Legion of Honor award from French President Nicolas Sarkozy in 2010.
De Havilland lived in Paris, France, where she has resided since the mid-1950s. Before getting married, de Havilland dated the likes of Howard Hughes, actor James Stewart and director John Huston. She has been married twice — first to writer Marcus Goodrich and later to Paris Match editor and journalist Pierre Galante. Both unions ended in divorce. With Goodrich, de Havilland had a son named Benjamin. Benjamin died in 1991. Her daughter, Gisele, from her marriage to Galante, works as a journalist in France.
Over the years, de Havilland was involved in one of Hollywood's most longstanding feuds. She and her sister, Joan Fontaine, had reportedly not spoken to each other since their mother's death in the 1970s. After Fontaine's death in 2013, de Havilland issued the following statement: "I was shocked and saddened to learn of the passing of my sister, Joan Fontaine, and my niece, Deborah, and I appreciate the many kind expressions of sympathy that we have received."
In 2017, Catherine Zeta-Jones played de Havilland in the FX series Feud: Bette and Joan, which dramatized another notorious Hollywood rift, between leading ladies Davis and Joan Crawford. Not pleased with the portrayal, de Havilland subsequently sued FX for depicting her in a "false light, with intentional or reckless disregard for the truth."
The network claimed that their characterization of the actress was accurate and protected by free speech. De Havilland's legal team countered that the show willfully created a version of the actress that wasn't based on her real-life persona and violated her publicity rights.
Although FX initially was unsuccessful in an attempt to have the case dismissed, in March 2018 an appeals court agreed that the show's portrayal of de Havilland was protected by the First Amendment and tossed the defamation suit. "Whether a person portrayed in one of these expressive works is a world-renowned film star — 'a living legend' — or a person no one knows, she or he does not own history," wrote one justice. "Nor does she or he have the legal right to control, dictate, approve, disapprove or veto the creator's portrayal of actual people."
De Havilland passed away on July 26, 2020, in her sleep at her home in Paris, France.
Born
July, 01, 1916
Tokyo, Empire of Japan
Died
July, 26, 2020
Paris, France
Cause of Death
Cemetery
Other
Cremated, Ashes scattered
730 profile views