Olive Brasno
(Olive Brasno Wayne)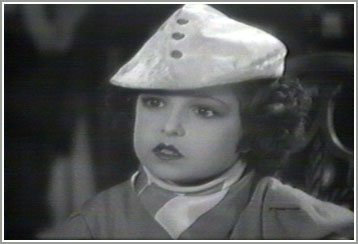 Olive Brasno Wayne
A midget actress who worked with a number of top entertainment luminaries during the 1930s, died Jan. 25 of heart failure at a hospital in Lakeland, Fla. She was 80.
Born in Old Bridge, N.J., she performed with her brothers Richard and George (also midgets) in vaudeville and motion pictures beginning in the early 1930s.
In a popular act called "Buster Shaver, Olive and George," she and her brother George Brasno performed in theaters across the country.
The brother and sister act also appeared with Shirley Temple in "Little Miss Broadway" and co-starred in the films "The Mighty Barnum" and "Charlie Chan at the Circus." She also appeared in an "Our Gang" short titled "Shrimps for a Day."
Wayne had been offered a role in "The Wizard of Oz" in 1939 but turned down the offer. "They offered $75 a week," said Wayne, "but in vaudeville, my brothers and I were making $150 a week. We didn't know the movie would be so big."
She also danced with Donald O'Connor at the Sahara Hotel in Las Vegas during the 1950s and 1960s. O'Connor told Daily Variety, "She was one of the finest dancers I ever worked with. "Working with her on the stage I forgot she was a little person, she suddenly became six feet tall. I'll miss her."
Born
October, 17, 1917
Old Bridge, New Jersey
Died
January, 01, 1998
Lakeland, Florida
Cause of Death
Cemetery
Saint Marys Cemetery
East Brunswick, New Jersey
3896 profile views