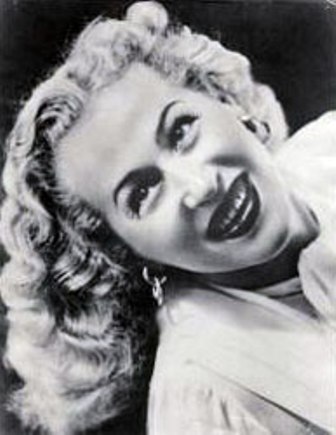 Actress, Singer. Though she appeared on Broadway and in a number of
Hollywood films, she shall be best remembered as a star of the Yiddish
theater scene of New York. Born Mina Bernholtz in what is now Poland,
she was introduced to the stage early on with the traveling group
Ararat. Fleeing the Nazi invasion of 1939, she continued entertaining as
she and her daughter lived first in Russia, then in Uganda, and finally
in Palestine. By the time Bern landed in New York in 1949, the
once-thriving Yiddish theater was moribund, as the language was no
longer in everyday use by Jewish immigrants; starting with the revue
"Shalom, Tel Aviv", she and her future second husband Ben Bonus began
attracting a larger audience to keep the medium alive. Besides
performing on Second Avenue, she and Bonus toured throughout north
America with their singing and comedy act. She appeared on Broadway in
"Let's Sing Yiddish" and "Sing, Israel, Sing", directed (and performed
in) the 1970 "Light, Lively, and Yiddish", and, in 1976, had a major hit
with the touring Bicentennial revue "Long Live Columbus". Following
Bonus' death, Bern made a rather late silver screen debut with the 1985
"Tenement"; she was to have "grandmother" roles in roughly a dozen
features including "Crossing Delancy" (1988), the 1994 "It Could Happen
To You", and 2001's "Brooklyn Babylon". As part of the National Yiddish
Theater-Folksbiene (which, at her death, continued in business), she
remained an active performer well into old age. Bern won a 1999 Obie
Award for "Sweet Dreams", was well regarded for her turn in "An American
Family", and received a Yiddish Theater Lifetime Achievement Award in
2002. Fluent in five languages, she once spoke of her affinity for the
tongue of her childhood: "Yiddish is such a rich language. As an actress
I can convey sorrow, pain, fear, and pleasure without having to look
for a word".
Born
Died
January, 10, 2010
USA
New York
Cemetery
Mount Hebron Cemetery
New York
USA
16989 profile views