Mike Nichols
(Mike Nichols)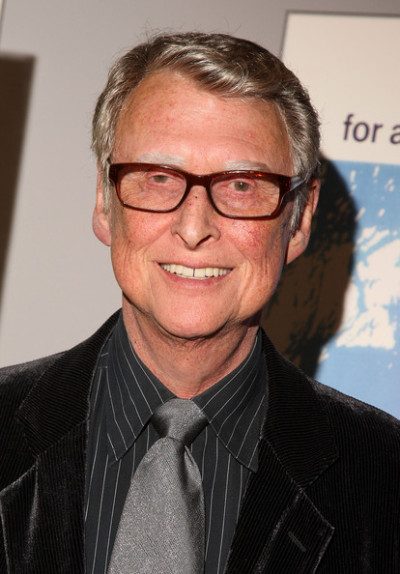 Mike Nichols (born Mikhail Igor Peschkowsky; November 6, 1931 – November 19, 2014) was a German-born American film and theatre director, producer, actor and comedian. He began his career in the 1950s with the improv troupe The Compass Players, predecessor of the Second City in Chicago, and as one half of the comedy duo Nichols and May, along with Elaine May. May was also in the Compass. In 1968 he won the Academy Award for Best Director for the film The Graduate. His other films include Who's Afraid of Virginia Woolf?, Catch-22, Carnal Knowledge, Silkwood, Working Girl, The Birdcage, Closer, Charlie Wilson's War (his final picture), and the TV mini-series Angels in America. He also staged the original theatrical productions of The Apple Tree, Barefoot in the Park, Luv, The Odd Couple and Spamalot.
As well as winning an Academy Award, Nichols won a Grammy Award, four Emmy Awards and nine Tony Awards. He was one of a small group of people who have won an Emmy, Grammy, Oscar, and Tony Award. He was also a three-time BAFTA Award winner. His other honors included the Lincoln Center Gala Tribute in 1999, the National Medal of Arts in 2001, the Kennedy Center Honors in 2003 and the AFI Life Achievement Award in 2010. His films garnered a total of 42 Oscar nominations and seven awards.
Nichols was married four times. The first three ended in divorce; the last ended upon his death. His first wife was Patricia Scott; they were married from 1957 to 1960. He was married to Margot Callas, a former "muse" of the poet Robert Graves from 1963 to 1974, producing a daughter, Daisy Nichols. His third marriage, to Annabel Davis-Goff, produced two children, Max Nichols and Jenny Nichols. They were divorced in 1986. He married former ABC World News anchor Diane Sawyer on April 29, 1988.
Nichols' grandfather, Gustav Landauer, was a leading theorist on anarchism in the early 20th century. According to research done by Professor Henry Louis Gates, Jr., of Harvard University, in 2010 for the PBS series Faces of America, Nichols is related to Albert Einstein who was a third cousin on his mother's side.  Among Nichols' personal pursuits was a lifelong interest in Arabian horses. From 1968 to 2004, he owned a farm in Connecticut and was a noted horse breeder. Over the years, he also imported quality Arabian horses from Poland, some of which later resold for record-setting prices.  Nichols died of a heart attack on November 19, 2014, at his apartment in Manhattan.
Born
November, 06, 1931
Berlin, Germany
Died
November, 19, 2014
USA
New York, New York
16306 profile views