Mel McDaniel
(Mel McDaniel)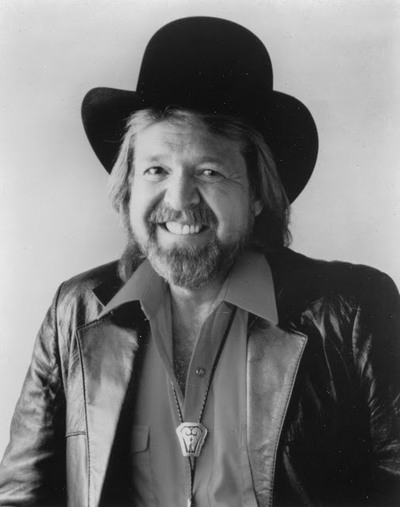 Melvin Huston "Mel" McDaniel was born in Checotah, Oklahoma, a small town in McIntosh County, Oklahoma. McDaniel, the son of a truck driving father, grew up in Okmulgee, Oklahoma. He was inspired to play music after seeing Elvis Presley on television. His first interest in music was when he learned the trumpet in the fourth grade, but he soon learned the guitar. At age 14, he taught himself the guitar chords to "Frankie and Johnny" and performed at a high-school talent contest. He made his professional debut at age fifteen performing in a talent contest at Okmulgee High School. While in high school, he played in several local bands, and after graduation, began working as a musician in Tulsa clubs. While in Tulsa, he recorded several singles for local label (J.J. Cale and wrote and produced his first single, "Lazy Me". But he decided to leave Oklahoma.
After marrying his high school sweetheart, McDaniel began performing in Tulsa. From there, he had an unsuccessful trip to Nashville, followed by quite a bit of success in Anchorage, Alaska performing in the oil fields. After two years there, he returned to Nashville and landed a job as a demo singer and songwriter with Combine Music. With the help of music publisher Bob Beckham, Mel signed to Capitol Records in 1976 and released his first single, "Have a Dream on Me".
His career finally took off with "Louisiana Saturday Night" in 1981, and in early 1985 he scored his only No. 1 hit with "Baby's Got Her Blue Jeans On". Other Top 10 hits include "Right in the Palm of Your Hand" (later covered by Alan Jackson in 1999), "Take Me to the Country", "Big Ole Brew", "I Call It Love", and "Real Good Feel Good Song".
McDaniel was a member of the Grand Ole Opry since January 11, 1986 and made frequent appearances on the show.  McDaniel was inducted into the Oklahoma Music Hall of Fame in 2006, along with induction classmate Leon Russell.
On November 14, 1996, he had a near-fatal fall into an orchestra pit while he was performing at the Heymann Performing Arts Center in Lafayette, Louisiana. This ended his touring career and he underwent several surgeries thereafter. McDaniel never recovered from his injuries. On June 16, 2009, McDaniel suffered a heart attack, putting him in a medically induced coma in a Nashville area hospital according to The Tennessean. Mel's wife, Peggy, requested the prayers of the singer's fans, saying his situation was "not good."  McDaniel had since recovered from his heart attack. On February 19, 2011, he was diagnosed with lung cancer and died at home on the evening of March 31, 2011 as a result of the disease.
Born
September, 06, 1942
USA
Checotah, Oklahoma
Died
March, 31, 2011
USA
Nashville, Tennessee
17428 profile views