Martin Landau
(Martin James Landau)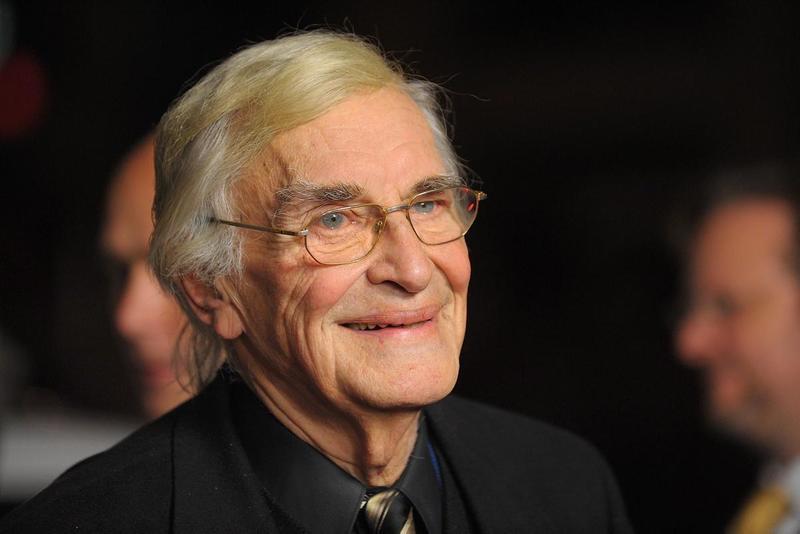 Martin Landau
Martin Landau, the tall, intense, sometimes mischievously sinister actor best known for his role in the television series "Mission: Impossible" and his Oscar-winning portrayal of Bela Lugosi in the film "Ed Wood," died on Saturday in Los Angeles. He was 89.
His death was confirmed by his publicist.
Mr. Landau starred in "Mission: Impossible," a hit suspense drama on CBS, as Rollin Hand, a versatile covert-operations agent, from its debut in 1966 until 1969.
After the show's third season, he and Barbara Bain, his wife and co-star, left because of a contractual dispute. But the series had served its purpose. Because Mr. Landau's character was a master of disguise, morphing into a different character every week, casting people began to think of him for a variety of roles — and not only villains, which he had so often played earlier in his career.
Almost two decades later, after some lean years, Mr. Landau enjoyed a career revival in feature films. In Francis Ford Coppola's "Tucker: The Man and His Dream" (1988), he was cast as the title character's amiable hustler of a business partner as they challenged the Big Three automakers in the 1940s. The film brought him an Academy Award nomination.
He received another nomination the next year for Woody Allen's "Crimes and Misdemeanors," in which he played a successful, upstanding ophthalmologist and family man who gets away with the arranged murder of his mistress.
Then, in 1994, he played Lugosi, the faded horror star — now elderly, poor and morphine-addicted — in Tim Burton's "Ed Wood." Johnny Depp played Wood, the enthusiastic but inept 1950s filmmaker, who befriends and employs Lugosi.
Mr. Landau's performance earned him the Oscar and the Golden Globe for best supporting actor, as well as awards from the National Society of Film Critics, the New York Film Critics Circle, the Los Angeles Film Critics Association, the Chicago Film Critics Association, the Boston Society of Film Critics and the Screen Actors Guild.
But he never forgot the difficult years. "There was a period when things weren't coming my way," he told The Seattle Post-Intelligencer in 1994. "I was doing lousy parts in lousy movies, mindless characters. I was a bad guy by profession, a heavy in a certain kind of tacky movie."
He was also a serious alumnus of the Actors Studio in New York. He once told an NPR listener that he had never had trouble learning lines. "I think of them as thoughts and ideas" that the character needs to express, not as dialogue, he explained.
Martin Landau was born on June 20, 1928, in Brooklyn, the son of Morris Landau, a machinist, and the former Selma Buchman. He attended James Madison High School and Pratt Institute, and originally planned to be an illustrator.
He worked at The Daily News in New York for five years, illustrating "Pitching Horseshoes," a column written by the impresario Billy Rose, and assisting Gus Edson with the comic strip "The Gumps." He eventually quit to pursue a career in the theater.
His stage debut was in the summer of 1951 in "Detective Story" at the Peaks Island Playhouse in Maine. That same year he made his Off Broadway debut in "First Love" at the Provincetown Playhouse in Greenwich Village.
By 1955 Mr. Landau was accomplished enough to be admitted to the Actors Studio. He often told interviewers that 2,000 would-be members had applied that year, but that only two had gotten in: he and Steve McQueen. Mr. Landau became close friends with James Dean, a fellow Actors Studio member, and dated Marilyn Monroe. (He later taught at the West Coast Actors Studio, where his students included Jack Nicholson.)
And he found steady work, including a role in a 1957 touring production of Paddy Chayefsky's "Middle of the Night" that starred Edward G. Robinson. "I didn't have to drive a cab," Mr. Landau told The Boston Globe in 1989. "I didn't have to be a waiter. I never had to work in a laundry."
Television was a major part of his career early on. His first screen acting job was in a 1953 episode of the NBC series "Molly" (originally "The Goldbergs"). He appeared on numerous series during the 1950s, including golden-age anthologies like "Playhouse 90" and many westerns, before making his feature film debut as a soldier in the Korean War film "Pork Chop Hill," released in 1959.
That same year he appeared in his first truly memorable role, in Alfred Hitchcock's "North by Northwest," as a spy's henchman who is both menacing and, as Mr. Landau chose to play him, attracted to his boss (James Mason).
"Hitchcock loved it," he said of his characterization in a 2003 interview with The Hartford Courant. "People thought I was nuts to play the character gay, which wasn't originally written that way. But so what? I'm not gay. I'm an actor."
Before being cast in "Mission: Impossible," Mr. Landau also appeared alongside Elizabeth Taylor and Richard Burton in "Cleopatra" (1963), as a loyal Roman soldier, and in "The Greatest Story Ever Told" (1965), as the Jewish high priest Caiaphas.
After leaving "Mission: Impossible," he and Ms. Bain moved to London, where they starred from 1975 to 1977 in "Space: 1999," a science fiction series in which he played the commander of a lunar colony and she its chief medical officer.
But by 1981 the good parts had grown hard to find for both Mr. Landau and Ms. Bain; that year, in what he later acknowledged was a low point, they appeared in the TV movie "The Harlem Globetrotters on Gilligan's Island."
After his career rebounded with "Tucker" and "Crimes and Misdemeanors," the meaty roles returned. He played Simon Wiesenthal, the Nazi hunter, in the TV movie "Max and Helen" (1990); Joseph Bonanno in "Bonanno: A Godfather's Story" (1999), also a TV movie; and Geppetto in a 1996 live-action film version of "The Adventures of Pinocchio."
He returned to the stage in 2003 in "Sixteen Wounded," at the Long Wharf Theater in New Haven, playing a Jewish baker who unknowingly befriends a Palestinian terrorist.
In recent years he was seen in the TV series "Without a Trace," for which he received two Emmy nominations, and "Entourage," for which he received one. (He was also nominated three times for "Mission: Impossible," although he never won an Emmy.) In 2015 he appeared in the "Entourage" movie. Among his last movies were "The Last Poker Game," "Without Ward" and "Nate & Al."
Mr. Landau married Ms. Bain in 1957. They had two daughters and divorced in 1993. He is survived by his daughters, Susie Landau Finch and Juliet Landau, and a granddaughter.
Born
June, 20, 1928
Brooklyn, New York City
Died
July, 15, 2017
Los Angeles, California
Cause of Death
cause of death was hypovolemic shock brought on by internal bleeding and heart disease
Cemetery
Beth David Cemetery
Elmont, New York
814 profile views