Luis Avalos
(Luis Avalos Luis Avalos)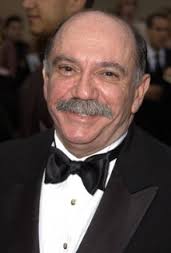 Luis Avalos
Luis Ávalos (September 2, 1946 – January 22, 2014) was a Cuban character actor. He made numerous film and television appearances, most notably in the 1971-2011 children's television show The Electric Company. He joined the show with Denise Nickerson (who was in only season two) and they replaced Irene Cara (who was in only season one and recently departed in 1972) in season two, playing, most notably, Doctor Doolots. He was in seasons two-six of this show. He was good friends with fellow Electric Company star Rita Moreno. His most notable movie role was as Ramon in the 1979 comedy Hot Stuff, in which he starred alongside Jerry Reed, Dom Deluise, and Suzanne Pleshette.
Ávalos also starred as Jesse Rodriguez on the short-lived situation comedy Condo with McLean Stevenson, and as Dr. Tomas Esquivel on the short-lived situation comedy E/R with Elliott Gould and Mary McDonnell. Additionally, he starred as Stavi in the comedy The Ringer with Johnny Knoxville.
He died on January 22, 2014, of heart failure, after a recent heart attack. He was buried at Forest Lawn Memorial Park (Hollywood Hills) in Los Angeles at Burbank.
Born
September, 02, 1946
Cuba
Havana
Died
January, 22, 2014
United States
California
16116 profile views