Kirk Douglas
(Issur Danielovitch)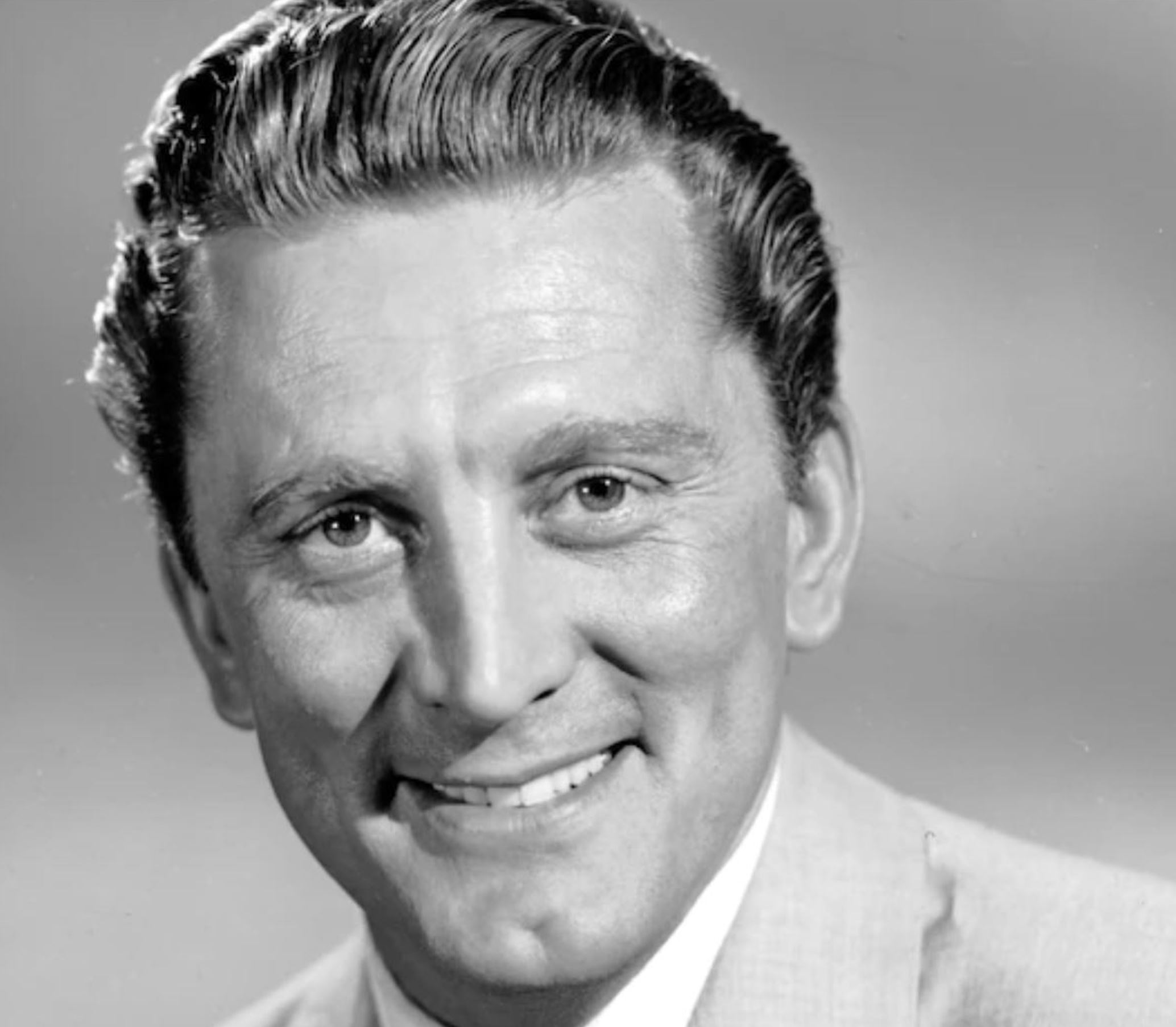 Kirk Douglas, original name Issur Danielovitch, also called Izzy Demsky, (born December 9, 1916, Amsterdam, New York, U.S.—died February 5, 2020, Los Angeles, California), American film actor and producer best known for his portrayals of resolute, emotionally charged heroes and antiheroes.
The son of Russian Jewish immigrants, he was born Issur Danielovitch and later became known as Izzy Demsky before taking the stage name Kirk Douglas. He worked as an usher, a bellhop, a waiter, and a professional wrestler while attending St. Lawrence University in Canton, New York (B.A., 1939) and the American Academy of Dramatic Art (1939–41) in New York City. He played mostly minor roles on Broadway before and soon after service in the U.S. Navy (1943–44) and then was drawn to Hollywood. After his first film, The Strange Love of Martha Ivers (1946) with Barbara Stanwyck, Douglas played supporting roles in several notable films, including Out of the Past (1947), Mourning Becomes Electra (1947), and I Walk Alone (1948). He emerged as a star with an Oscar-nominated performance as a ruthless boxer in Champion (1949). In this film, Douglas established a screen persona of a cocky, intense, self-absorbed individual. His on-screen charisma made him an audience favorited despite numerous such roles in which he portrayed men with an abundance of tragic flaws. "I've made a career of playing sons-of-bitches," he once said.
A robust, athletic man with a distinctive, much-imitated voice and a deeply cleft chin, Douglas worked with several renowned directors on some of the most highly regarded films of the 1950s. He portrayed a self-destructive jazz musician, loosely based on cornetist Bix Beiderbecke, in Michael Curtiz's Young Man with a Horn (1950); an unscrupulous reporter who attempts to capitalize on real-life tragedy in Billy Wilder's Ace in the Hole (1951, also released as The Big Carnival); a western marshal consumed with guilt over his father's death in Raoul Walsh's Along the Great Divide (1951); and a volatile and vengeful cop in William Wyler's Detective Story (1951). He was cast as a corrupt motion-picture executive in Vincente Minnelli's The Bad and the Beautiful (1952), and the performance earned Douglas his second Oscar nomination. One of Douglas's most memorable performances was also one of his most atypical: his intense portrayal of tormented genius Vincent van Gogh in Minnelli's Lust for Life (1956) earned another Oscar nomination.
Douglas maintained his status as a top box-office draw for the next decade with such classic films as Stanley Kubrick's Paths of Glory (1957) and Spartacus (1960), Gunfight at the O.K. Corral (1957), The Devil's Disciple (1959), Lonely Are the Brave (1962), Seven Days in May (1964), and In Harm's Way (1965). Thereafter, the quality of Douglas's films declined, although he remained highly active, averaging at least one film per year until the late 1980s. The better films of his later career include The Brotherhood (1968), There Was a Crooked Man (1970), The Fury (1978), The Man from Snowy River (1982), and Tough Guys (1986), Douglas's seventh and last film with his close friend Burt Lancaster. Douglas also directed two films, the ill-conceived pirate comedy Scalawag (1973), and the cynical western adventure Posse (1975), which became a cult favourite.
Douglas suffered a life-threatening stroke in 1995, but, befitting his scrappy image, he was back on-screen four years later to portray the leading role in the comedy Diamonds. His later credits include It Runs in the Family (2003) and Illusion (2004).
In addition to acting, Douglas wrote a number of books, including the best-selling novels Dance with the Devil (1990) and The Gift (1992) and the nonfiction work I Am Spartacus!: Making a Film, Breaking the Blacklist (2012). His well-received autobiographies include The Ragman's Son (1989), My Stroke of Luck (2002), and Let's Face It: 90 Years of Living, Loving, and Learning (2007). Douglas received a Life Achievement Award from the American Film Institute in 1991 and an honorary Academy Award in 1996. His eldest son, Michael Douglas, was a noted actor and producer.
Born
December, 09, 1916
Amsterdam, New York
Died
February, 05, 2020
Beverly Hills, California
Cause of Death
Cemetery
Westwood Village Memorial
Westwood, California
436 profile views