Kenneth Lee Boyd
(Kenneth Lee Boyd)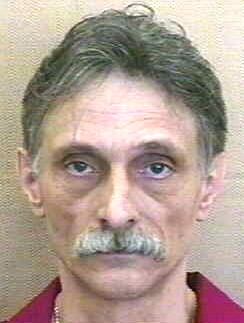 After leaving school in the ninth grade, Boyd later joined the United States Army and volunteered for a tour of duty in Vietnam in 1967. Two years later he received an honorable discharge. After his first marriage had ended in divorce, he married Julie. This second marriage, which resulted in three boys, had a series of arguments, separations, and reconciliations.  On March 4, 1988 he went to the house of her father, where she and their children were living, while Boyd and Julie were separated once again. He told police that he found the door unlocked and entered with a .357 Magnum pistol. Seeing a silhouette that he thought was Thomas, he fired and hit him. He continued firing as he moved through the house, finding Julie in the kitchen. While reloading he heard her moan and so shot her again. He fired at anything that moved and then rang 9-1-1 and told police to "come and get me". When they arrived, Boyd emerged from nearby woods and surrendered. He gave a full confession after being read his Miranda warning. Boyd was arrested and sentenced to death row.
After being indicted on May 16, 1988, he was tried, convicted and received a death sentence for each murder from a jury in Rockingham County. This conviction and sentence was overturned on appeal to the North Carolina Supreme Court on the grounds that a juror was improperly excused after a private, unrecorded bench conference with the juror. A new trial resulted in Boyd once again being convicted and sentenced to death on July 14, 1994. The sole aggravating circumstance was that the murder was committed during the commission of other acts of violence.  Psychiatrists testified as expert witnesses at his trial that Boyd suffered from several mental health issues at the time of the murders. Dr. Patricio Lara said that Boyd suffered from adjustment disorder with psychotic emotional features, alcohol abuse, and a personality disorder with predominante compulsive-dependent features. Dr. John Warren diagnosed chronic depression, alcohol abuse disorder, dependent personality disorder, and a reading disability. He had an IQ of 77, placing him into "borderline deficiency" region of the Wechsler Adult Intelligence Scale, one level above "mild mental retardation.  The Supreme Court of the United States turned down Boyd's petition for a writ of certiorari on October 3, 2005. Ten days later, the North Carolina Secretary of Corrections, Theodis Beck, set the execution date for December 2, 2005.  Less than four hours before the scheduled time, Governor Mike Easley denied Boyd clemency. It was just after the Supreme Court of the United States had denied another appeal by Boyd's lawyers.
In the early hours of December 2, 2005, Boyd was executed by lethal injection. He was pronounced dead at 2:15 a.m.. He would be the 1,000th person to be executed since 1977, when the death penalty was reinstated.  In his final statement, he asked that his son and grandchildren be looked after and finished with "God bless everybody in here."  Boyd's last meal consisted of New York strip steak, a baked potato with sour cream, salad with ranch dressing, and cola.
Born
Died
December, 02, 2005
USA
Raleigh, North Carolina
Cause of Death
execution by lethal injection
11461 profile views