Ken Berry
(Kenneth Ronald Berry)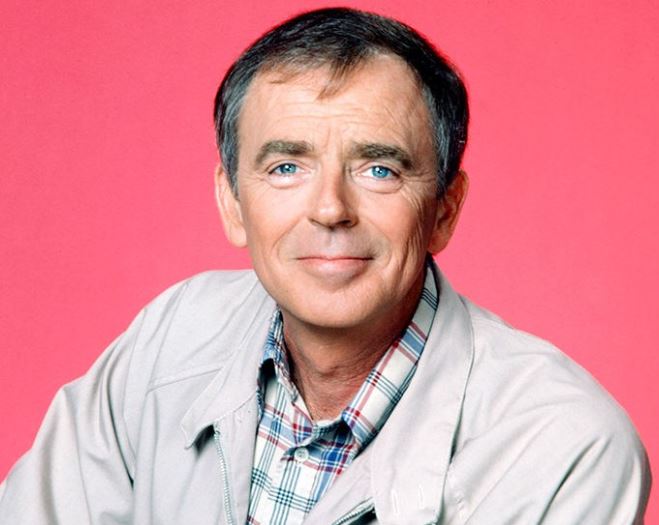 Ken Berry
Ken Berry, the boyish television actor who played nice guys with affable attitudes and a wide range of I.Q.s on three popular sitcoms between 1965 and 1990, died on Saturday in Burbank, Calif. He was 85.
The death was confirmed by a spokeswoman at Providence St. Joseph Medical Center, The Associated Press said.
Ken Berry was a handsome, accident-prone 1860s Army captain who got along remarkably well with his Native American neighbors in the farcical " F Troop" (1965-67); a widowed North Carolina farmer with a small son and no housekeeping skills, replacing Andy Griffith when "The Andy Griffith Show" evolved into " Mayberry R.F.D "" (1968-71); and a hapless Southern husband and son in "Mama's Family" (1983-84, 1986-90), a successful spinoff from "The Carol Burnett Show."
In a 2012 Archive of American Television interview, Mr. Berry said that his time on " F Troop" had been his most cherished, partly because it was his first starring television role and partly because he was allowed to contribute to the character's comic persona.
"To be entrusted with that on that level was a big treat for me," he recalled. Capt. Wilton Parmenter, his character, was a bumbling accidental hero who was involved in more pratfalls than you might expect from the dignified leader of a strategically important Western fort.
"I have never been that happy in my life," he said of those years. "I just walked on air for a long time." And best of all, "I knew how lucky I was at the time." The show became an even bigger hit in reruns.
His "Mayberry R.F.D." character was a charming guy of normal intelligence, but "Mama's Family" (not in the short-lived network version but in its second, syndicated incarnation) turned him into Vinton Harper, a son of Vicki Lawrence's grouchy gray-haired character, a simple man described by Mr. Berry as "a good-natured guy" who is "dumb, and he knows he's dumb."
But he took no credit for that characterization, praising the show's writers instead. "It was all on the page," he said.
Kenneth Ronald Berry was born on Nov. 3, 1933, in Moline, Ill., a small city in the northwestern part of the state. He was the younger of two children of Daniel Berry, an accountant, and Bernice Berry. Ken was 12 or 13, he recalled as an adult, when he saw children his own age performing at a carnival and decided on the spot to become a dancer when he grew up — or even before.
Idolizing Gene Kelly and Fred Astaire and hoping to be in movie musicals one day, he began tap lessons. At 15, he won a local talent competition and was invited by its organizer, the big band leader Horace Heidt, to join his touring company.
Mr. Berry's Army service, after high school, turned out to be a helpful career move. His sergeant in Special Services was Leonard Nimoy, the future "Star Trek" star, who made some Hollywood contacts for him, particularly with agents. Mr. Berry also won two military talent competitions, which resulted in television appearances in New York, including one on Ed Sullivan's weekly variety show, which at the time was called "The Toast of the Town."
His official television debut, however, was in 1959 on an Andy Williams variety series, "The Chevy Showroom." He played a bellhop on the last season of "The Ann Sothern Show" (1960-61). Another recurring role was on "Dr. Kildare," as a young doctor who provided comic relief in the middle of that medical drama.
In addition to his three best-known shows, he appeared on "The Carol Burnett Show," "The Sonny and Cher Comedy Hour," "Fantasy Island," "Love American Style" and "No Time for Sergeants," and was the star of "The Ken Berry Show "Wow Show" (1972), a variety-comedy summer replacement series.
Mr. Berry had originally considered focusing on a stage career and opened for the Old Hollywood comedy stars Bud Abbott and Lou Costello in their Las Vegas act in the mid-1950s. He made his Broadway debut in "The Billy Barnes Revue" (1959). He attributed the considerable help he received from Lucille Ball and from Ms. Burnett to their each having seen him in one of the productions he did over the years with Billy Barnes,  a songwriter and cabaret producer.
He appeared in half a dozen feature films, including the Disney comedies "Herbie Rides Again" (1974) and " The Cat From Outer Space" (1978).
Mr. Berry's last screen acting role was on "Maggie Winters," a 1998-99 sitcom starring Faith Ford. He played a small-town Midwestern sheriff. Asked in the Archive of American Television interview how he wanted to be remembered, he said, as "a working actor who tried never to step on anybody's lines or upstage anybody."
Born
November, 03, 1933
Moline, Illinois
Died
December, 01, 2018
Burbank, California
Cause of Death
cause of death has not been disclosed
1299 profile views