Jovanka Broz
(Jovanka Broz)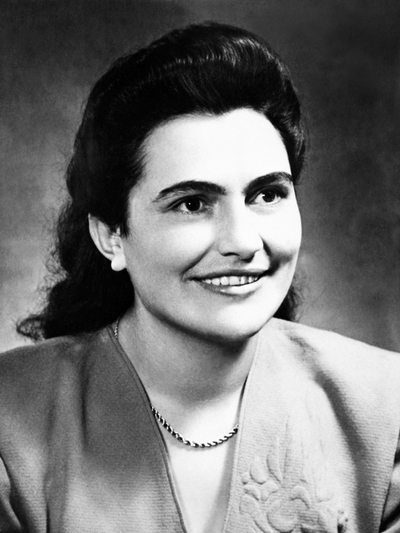 She was born on 7 December 1924 to an ethnic Serbian farming family in Pećane, in the kingdom of Serbs, Croats and Slovenians, present day Croatia. World War II broke out when she was nearly 15-years-old. The family was forced to flee the Ustasha regime that took power in the newly created Nazi-puppet Independent State of Croatia. Their house was eventually burned down by the Ustasha's. She joined the Yugoslav Partisans when she was 17.
Former JNA General Marjan Kranjc says Jovanka was assigned to the Marshal as early as 1945 as part of the personnel that checked his food and overall cleanliness for the purpose of preventing disease. After the death of Tito's great love Davorjanka Paunović (sr), whose grave is in the Royal Compound in Dedinje, 1946, Jovanka became his personal secretary according to Kranjc. "In this way she became a part of the inner most security ring around Tito and had to sign a secret cooperation agreement with the State Security Service (SDB), which was the law" – says Kranjc.
The exact date of their marriage is also subject to debate. The secret wedding ceremony happened either during 1951 or in April 1952; however the location of the ceremony is also not clear. Some sources say it took place in the posh Dunavka villa in Ilok while others list Belgrade's municipality of Čukarica as the location.  Many believed her to be a victim of the ambitions of various politicians who managed to manipulate the aging Marshal into turning against his wife. According to Ivo Eterović, a writer and photographer with unprecedented decades-long access to Yugoslavia's ruling couple, "the main culprits for the Tito-Jovanka split are that pig Stane Dolanc and General Nikola Ljubičić". In 1975 Tito left their common home and she did not see him between 1977 and 1980 when he died. After Marshall Tito's death she lived in seclusion in Dedinje, a Belgrade suburb.  Broz was hospitalized on 23 August 2013, and died from a heart attack in a Belgrade hospital on 20 October 2013, aged 88.
Born
Died
October, 20, 2013
Belgrade, Serbia
16660 profile views