Jovan Belcher
(Jovan Henry Allen Belcher)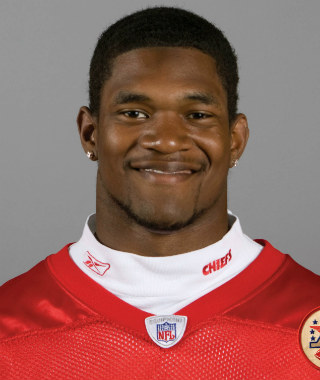 The son of John Belcher and Cheryl Shepard, Jovan Belcher grew up on Long Island, New York, and attended West Babylon High School in West Babylon, New York. He wrestled and played football there under head coach Albert Ritacco between 2001 and 2004. He was a three-time All-American as a wrestler, and played as a linebacker, offensive tackle, nose guard and fullback on the football team. He was captain of the football team for two seasons and led West Babylon to two Long Island Football Championships playoff appearances, although the team did not reach the title game. The team had its first-ever undefeated regular season in 2004, when Belcher was a senior, but lost in the Suffolk County Championship game. The school retired his number 52 jersey, and he returned to the school frequently later in his career to give pregame speeches to the team. Though he had an accomplished high school career – Jovan Belcher was a second-team All-Long Island selection in 2004 and was named to Newsday's list of the best players of the decade for the 2000s – he was not heavily recruited by major college football programs. Jovan Belcher attended the University of Maine, a Division I FCS school, and played on its Black Bears football team. Playing as an outside linebacker, he was fourth on the team in tackles in his first two seasons, registering 58 as a freshman in 2005 and 52 as a sophomore in 2006.
Jovan Belcher had a standout season as a junior after he was switched from linebacker to defensive end. The Associated Press named him a second-team All-American, while Sports Network named him a third-team All-American. He led Maine's collegiate conference, the Colonial Athletic Association (CAA), with 10 sacks and 17 tackles for a loss. His sacks total was seventh-highest in the nation. Belcher was named a second-team preseason All-American by Lindy's Publications before his senior season in 2008, when he also served as a team co-captain. He led the CAA again with 17.5 tackles for losses. He also had 7.5 sacks and was the association's defensive player of the year. After the season, Belcher was named by the American Football Coaches Association and the Walter Camp Foundation as a first-team All-American in the Football Championship Subdivision, a grouping of smaller schools in the National Collegiate Athletic Association's Division I. He was the fourth multiple-time All-American in Black Bears history, following John Huard, Aaron Dashiell and Stephen Cooper. Jovan Belcher, who was a strong student in high school and college, graduated from Maine with a degree in child development and family relations. "He always did his work, sat right up front," Ritacco, Belcher's high school coach and 10th-grade biology teacher, said later. After graduating from college, he won an Academic Momentum Award from the National Consortium for Academics and Sports' Scholar-Baller Program.
Prior to the 2009 NFL Draft, Jovan Belcher was considered one of the best small-school prospects and was expected to move to outside linebacker in the NFL. He was projected by Sports Illustrated as a sixth-round draft pick. After going undrafted, Jovan Belcher signed a free agent contract with the Chiefs in March 2009. At 228 pounds, he was considered small for an inside linebacker, but made three starts as a rookie and played in all of the team's games. He had 33 tackles and two assists as Kansas City finished with a 4–12 win-loss record for last place in the AFC West division. Belcher became a regular starter in the 2010 season, registering 53 tackles and 31 assists. The Chiefs finished with a 10–6 record and reached the playoffs. Kansas City lost 30–7 to the Baltimore Ravens in the wildcard round; Belcher had one and a half sacks and nine tackles in the game. Belcher continued as a starter in the 2011 NFL season, recording 61 tackles and 26 assists. Kansas City finished last in the AFC West with a 7–9 record, and head coach Todd Haley was replaced by defensive coordinator Romeo Crennel with three games remaining in the season. Belcher was involved in community activities in Kansas City in 2011, visiting a nearby military base and a local elementary school to promote an NFL program for children. He also traveled back to West Babylon every year and gave motivational speeches to students. The Chiefs re-signed Belcher in March 2012 to a one-year contract worth around $1.9 million. Prior to his death, Belcher played in 11 games during the 2012 season, including 10 starts. He had 33 tackles and five assists as the Chiefs started with a 1–10 record. Jovan Belcher apparently shot his girlfriend to death before going to Arrowhead Stadium where he took his own life.
Born
July, 24, 1987
USA
West Babylon, New York
Died
December, 01, 2012
USA
Kansas City, Missouri
Cause of Death
Cemetery
North Babylon Cemetery
Babylon, New York
USA
1948 profile views