Joseph Armone
(Joseph Armone)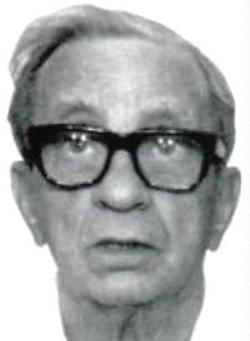 Joseph Armone
Armone followed his brother into the Mangano family. By the time Albert "Mad Hatter" Anastasia took over the family, he had become one of the family's major earners. In 1957, underboss Joseph Biondo allegedly picked Armone and two other family mobsters to kill Anastasia. However, before the attack could take place, Armone was arrested on a narcotics charge and sent to jail. Biondo allegedly replaced Armone with his brother Stephen and the hitmen killed Anastasia. However, other accounts suggest that Profaci crime family capo Joe Gallo and his crew members were responsible for the Anastasia murder.
In 1964, Armone survived an assassination attempt. Armone was in a Manhattan bar when a gunman shot him five times at point blank range.
On October 1, 1964, Armone and 11 other mobsters were indicted in what became the French Connection case.They were accused of transporting $20 million of heroin from 1956 to 1965 from France to the U.S. using sailors, businessman, and a diplomat as drug couriers. During the trial, one of the jurors was approached outside the courthouse by Patricia DeAlesandro, a former Playboy bunny and a friend of Armone. DeAlesandro tried to bribe the juror, but he reported the incident to law enforcement. DeAlesandro was later convicted of bribery and sentenced to five years in prison.
On June 22, 1965, Armone was convicted of the French Connection charges. In July 1965, Armone was sentenced to 15 years in prison.
After serving ten years in prison, Armone was released. When mobster Paul Castellano became family boss, he promoted Armone to caporegime. Mob author and journalist Jerry Capeci would cite Armone's success as an example of the American Mafia disregarding its official ban of dealing drugs.
In 1985 Armone was recruited by capo John Gotti into a conspiracy to kill Castellano. Gotti already had the support of capo Frank DeCicco and soldiers Sammy Gravano and Robert DiBernardo, but lining up the support of Armone was a critical step in the conspiracy. As a well respected old-timer in the Gambinos, would offer more credibility to the new regime and placate Castellano's supporters. For his part, Armone had a dim view of Castellano as a gangster and saw Gotti's coup as a final chance to rise to a leadership role in the family.
That chance came in April 1986, when Gotti's original underboss, Frank DeCicco, was blown up by a remote-controlled bomb. Gotti then appointed Armone as his new underboss and sent him to Florida to supervise Gambino activities there.
On December 22, 1987, Armone was convicted in New York on charges of racketeering conspiracy involving extortion, bribery and illegal interstate travel to commit bribery. The bribery charge involved a plot from 1981 to 1982 to bribe a government official $20,000 to transfer the son of Gambino consigliere Joseph N. Gallo from a New York state prison to a federal prison. Gallo was also convicted in the trial. At their ages, any sentence imposed on Gallo and Armone would ensure they would die in prison. With this in mind, the judge released Gallo on bail before sentencing, effectively giving him a final Christmas with his family. Armone was offered a similar temporary release, but only on the condition that he publicly admit his role in the family and renounce his ties to it. Gotti, however, had banned Gambino members from taking plea deals that acknowledged the existence of the family, and refused Armone an exception.
On February 22, 1988, Armone was sentenced to 15 years in federal prison and was fined $820,000.
On September 24, 1988, in a separate case, Armone was convicted in Florida of extortion, loansharking, and racketeering in Broward County
On February 23, 1992, Armone died in prison of natural causes. He was buried in the Cemetery of the Resurrection in Staten Island, New York.
Born
September, 13, 1917
Manhattan,New York
Died
February, 23, 1992
Staten Island, New York
Cause of Death
died in prison of natural causes
Cemetery
Cemetery of the Resurrection
Staten Island, New York
17441 profile views