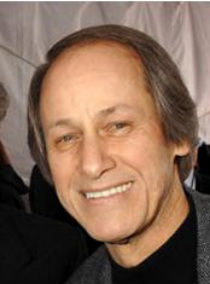 Jon Hager
Sam Lovullo, who produced "Hee-Haw" and was a friend of Hager's, said Hager was found dead in his apartment Friday morning. He was found in bed and apparently died in his sleep.Lovullo said Hager had been in poor health and was depressed since his identical twin brother, Jim Hager, died in May 2008.The twins were in the original cast of the syndicated
TV
show, which debuted in 1969 satirizing country life with a mixture of music and comedy. Both were guitarists and drummers.The Hagers had worked with country star Buck Owens and joined "Hee Haw" when Owens signed as the show's co-host with Roy Clark.
Lovullo said they were originally hired for their musical talent, but as the show went on they incorporated more comedy into their act.
"They had a fun personality," Lovullo said. "They were also the answer to the Hee-Haw Honeys. We were always looking for the other side of the gender — for good looking hunks. They fit the bill very nicely."
The Hagers left the program in the mid-80s and continued to perform together.
The twins were born in the Chicago area and lived in Los Angeles before "Hee Haw." They said in 1998 that they had been together all their lives except for three and a half years, after Jon left Los Angles and moved to Nashville. Jim remained on the West Coast, but eventually followed.
"They were always contributing their talents to whatever was needed, not for money but just so they could help out. They did a lot of fund raisers and were supportive of young people who were ill," Lovullo said.
Born
August, 30, 1941
Chicago, Illinois
Died
January, 09, 2009
Nashville, Tennessee
Cemetery
Middle Tennessee State Veterans Cemetery
Nashville, Tennessee
17598 profile views