Johnny Otis
(Ioannis Alexandres Veliotes Alexandres Veliotes Veliotes)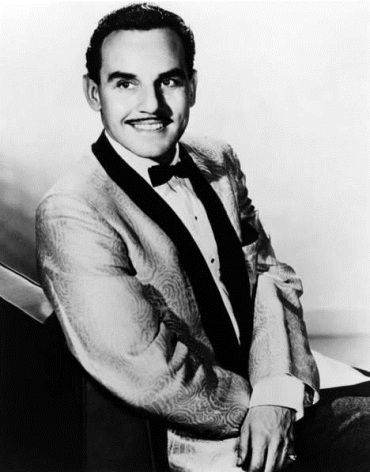 Johnny Otis
Otis was born to Greek immigrants Alexander J. Veliotes, a Mare Island longshoreman and grocery store owner, and his wife, the former Irene Kiskakes, a painter. He had a younger sister, Dorothy, and a younger brother, Nicholas A. Veliotes, former U.S. Ambassador to both Jordan (1978–1981) and Egypt (1984–1986)). He grew up in a predominantly black neighborhood in Berkeley, California, where his father owned a neighborhood grocery store. Otis became well known for his choice to live his professional and personal life as a member of the African-American community. He wrote, "As a kid I decided that if our society dictated that one had to be black or white, I would be black."  He was the father of musicians Shuggie Otis and Nicholas Otis.
Otis began playing drums as a teenager, when he purchased a set by forging his father's signature on a credit slip. Soon after he dropped out of Berkeley High School during his junior year, Otis joined a local band with pianist friend 'Count' Otis Matthews called the West Oakland Houserockers. By 1939, they were performing at many of the local functions, primarily in and around the Oakland and Berkeley area, and became quite popular among their peers.
Otis played in a variety of swing orchestras, including Lloyd Hunter's Serenaders, and Harlan Leonard's Rockets, until he founded his own band in 1945 and had one of the most enduring hits of the big band era, "Harlem Nocturne", an Earle Hagen composition. His band included Wynonie Harris, Charles Brown, and Illinois Jacquet, to name a few. In 1947, he and Bardu Ali opened the Barrelhouse Club in the Watts district of Los Angeles, California. He reduced the size of his band and hired singers Mel Walker, Little Esther Phillips and the Robins (who later became the Coasters). He discovered the teenaged Phillips when she won one of the Barrelhouse Club's talent shows. With this band, which toured extensively throughout the United States as the California Rhythm and Blues Caravan, he had a long string of rhythm and blues hits through 1950.
Otis discovered tenor saxophonist Big Jay McNeely, who then performed on his uptempo "Barrelhouse Stomp". He began recording Little Esther and Mel Walker for the Newark, New Jersey-based Savoy label in 1949, and began releasing a stream of hit records, including "Double Crossing Blues", "Mistrustin' Blues" and "Cupid Boogie"; all three reached no. 1 on the Billboard R&B chart. In 1950, Otis was presented the R&B Artist of the Year trophy by Billboard. He also began featuring himself on vibraphone on many of his recordings.  In 1951, Otis released "Mambo Boogie" featuring congas, maracas, claves, and mambo saxophone guajeos in a blues progression. This was to be the very first R&B mambo ever recorded.
Around the time Otis moved to the Mercury label in 1951, he discovered vocalist Etta James, who was only 13 at the time, at one of his talent shows. He produced and co-wrote her first hit, "The Wallflower (Roll With Me, Henry)".
In 1952, while in Houston, Texas, Otis auditioned singer Willie Mae 'Big Mama' Thornton. Otis produced, co-wrote, and played drums on the original 1953 recording of "Hound Dog" (he and his band also provided the backup 'howling' vocals). It was also co-written by Jerry Leiber and Mike Stoller, He had a legal dispute with the songwriting duo over the credits after he learned that Leiber and Stoller revised the contractual agreement prior to a new version of the song being recorded by singer Elvis Presley, which became an instant no. 1 smash hit. Claiming Leiber and Stoller illegally had the original contract nullified and rewrote a new one stating that the two boys (who were both 17) were the only composers of the song, Otis litigated. However, the presiding judge awarded the case to the defendants based on the fact that their signing of the first contract with Otis was 'null and void' since they were minors at the time.
One of Otis' most famous compositions is the ballad "Every Beat of My Heart", first recorded by The Royals in 1952 on Federal Records but then became a hit for Gladys Knight and the Pips in 1961. He also produced and played the vibraphone on singer Johnny Ace's "Pledging My Love", which was at no. 1 on the Billboard R&B charts for 10 weeks. Another successful song for Otis was "So Fine", which was originally recorded by The Sheiks in 1955 on Federal and was a hit for The Fiestas in 1959. As an artist and repertory man for King Records he discovered numerous young prospects who would later become successful, including Jackie Wilson, Hank Ballard, and Little Willie John, among others.  In addition to hosting his own television show titled "The Johnny Otis Show", he also became an influential disc-jockey in Los Angeles, hosting his own radio show on radio station KFOX in Long Beach, California in 1955.
That same year, Otis started his own label, Ultra Records (which he changed to the name Dig after five single releases). Continuing to perform and appearing on TV shows in Los Angeles from 1957. On the strength of their success, he signed to Capitol Records. Featuring singer Marie Adams, and with his band now being credited as the Johnny Otis Show, he made a comeback, at first in the British charts with "Ma He's Making Eyes At Me" in 1957. In April 1958, he recorded his best-known recording, "Willie and the Hand Jive", a clave-based vamp, which relates to hand and arm motions in time with the music, called the hand jive. This went on to be a hit in the summer of 1958, peaking at no. 9 on the U.S. Pop chart, and becoming Otis' only Top 10 single. The single reached no. 1 on the Billboard R&B chart. Otis' success with the song was somewhat short-lived, and he briefly moved to King Records in 1961, where he worked with Johnny "Guitar" Watson.
In 1969, Otis landed a deal with Columbia Records and recorded "Cold Shot!" and the sexually explicit Snatch and the Poontangs (which had an "X" rating), both of which featured his son Shuggie and singer Delmar 'Mighty Mouth' Evans. A year later, he recorded a double-live album of his band's performance at the Monterey Jazz Festival titled Johnny Otis Show Live at Monterey! with Little Esther Phillips, Eddie "Cleanhead" Vinson, Pee Wee Crayton, Ivory Joe Hunter, and The Mighty Flea, among others. A portion of the performance was featured in the Clint Eastwood film Play Misty For Me.  Although Otis' touring lessened throughout the 1970s, he started the Blues Spectrum label and released a fifteen album series entitled Rhythm and Blues Oldies, which featured 1950's R&B artists Louis Jordan, Roy Milton, Richard Berry, and even Otis himself.
During the 1980s, he had a weekly radio show which aired Monday evenings from 8 to 11 pm on Los Angeles radio station KPFK, where he played records and had guest appearances by such R&B artists as Screamin' Jay Hawkins. Otis also recorded with his sons Shuggie on guitar and Nicky on drums, releasing a slew of albums, including The New Johnny Otis Show(1982), Johnny Otis! Johnny Otis!(1984), and Otisology(1985). In the summer of 1987, Otis hosted his own Red Beans & Rice R&B Music Festival in Los Angeles which featured top-name acts and hosted a Southern-style red beans and rice cook-off. He moved the festival site to the city of San Dimas, where it ran annually for 20 years in association with the Los Angeles County Department of Parks and Recreation for twenty years until 2006.
Otis and his family moved from Southern California to Sebastopol, California, a small apple farming town in Sonoma County. He continued performing in the U.S. and Europe through the 1990s, headlining the San Francisco Blues Festival in 1990 and 2000. In 1993, he opened The Johnny Otis Market, a deli-style grocery store/cabaret, where he and his band played sold-out shows every weekend until its doors closed in 1995. He was inducted to both the Rock and Roll Hall of Fame and Blues Hall of Fame in 1994.  In the 1960s, he entered journalism and politics, losing a campaign for a seat in the California State Assembly (one reason for the loss may be that he ran under his much less well known real name). He then became chief of staff for Democratic Congressman Mervyn M. Dymally.
Otis also founded and pastored the New Landmark Community Gospel Church, which held weekly Sunday services in Santa Rosa, California. Landmark's worship services centered on Otis' preaching and the traditional-style performances of a vocal group and choir backed by Otis' rhythm section and an organist. The church closed its doors in mid-1998.  The Johnny Otis Show was relocated to sister station KPFA in Berkeley, California, where it aired every Saturday morning. After his market opened in Sebastopol in 1994, he would eventually broadcast from it, where his band would play live on the air. After Otis' retirement in late 2004, his grandson Lucky hosted the show at KPFA for two years until its final airing in late 2006, when Otis and his wife relocated back to Los Angeles.
Otis died of natural causes on January 17, 2012, in the Altadena area of Los Angeles, California just three days before Etta James, whom he had discovered in the early 1950s.
Born
December, 28, 1921
Vallejo, California
Died
January, 17, 2012
Los Angeles, California
Cause of Death
Cemetery
Other
Cremated, Ashes given to family
17325 profile views