Joan Hackett
(Joan Ann Hackett)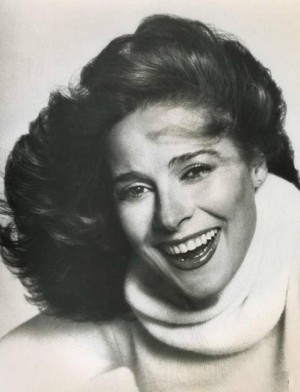 Joan Hackett
Joan Hackett was never one of your conventional leading ladies. Directors sometimes found her difficult to work with. Yet, this strong-minded perfectionist had an unquenchable individuality that came through in her performances and she never hesitated being unglamorous whenever the role demanded. Born of an Italian mother and an Irish-American father in East Harlem on March 1 1934, teenage Joan left school during twelfth grade to become a model. On the cover of Harper's Junior Bazaar in 1952, the attractive brunette turned down the resulting offer of a contract with 20th Century Fox and opted instead for acting classes at Lee Strasberg's Actor's Studio.
Joan made her Broadway debut in the John Gielgud production of "Much Ado About Nothing" in 1959 and also appeared in her first television episode that year. In 1961, she had her first success in an off-Broadway play, "Call Me By My Rightful Name", winning three awards including an Obie. A later stage performance, "Night Watch" (1972), based on a play by Lucille Fletcher, saw her playing an emotionally disturbed woman with such intensity that Clive Barnes of The New York Times described her performance as "beautifully judged". From 1961 to 1962, Joan had regular work in the CBS courtroom drama series The Defenders (1961) (starring E.G. Marshall), playing social worker "Joan Miller", fiancée of one of the partners in the law firm. During the remainder of the decade, she guest-starred in many top-rated TV shows, from Twilight Zone (1959) to Bonanza (1959) and Ben Casey (1961) (an Emmy-nominated performance). She also played the second "Mrs. de Winter" in a Television version of Daphne Du Maurier's classic "Rebecca".
Joan's off-beat personality likely limited her career in films. She was first featured as one of eight Vassar graduates making up The Group (1966), a 150-minute Sidney Lumet-directed part-satire, part-soap-opera, examining the lives and loves of the protagonists over the years. Her next motion pictures allowed Joan considerably more screen time. She co-starred with Charlton Heston in the moody, idiosyncratic western Will Penny (1968). She gave a decidedly understated, subtle performance as the down-to-earth frontier woman who befriends the hero, shares in his ordeals, then is left by him when he realizes that there is no future in their relationship. In stark contrast was her role in the western comedy Support Your Local Sheriff! (1969). She was very much in her element as feisty, accident-prone mayor's daughter "Prudy Perkins". In this film, she displayed a talent for visual comedy reminiscent of Lucille Ball, but otherwise rarely seen since silent films. There was also great chemistry and clever verbal interaction between her and co-star James Garner, as the newly appointed sheriff, who catches her character in various embarrassing situations.
She was also featured in the lackluster spy film Assignment to Kill (1968), followed by the predictable "Baby Jane" look-alike TV thriller How Awful About Allan (1970). Joan then gave assured performances in two Subsequent thrillers, the stylish The Last of Sheila (1973), and the made-for-TV disguised remake of Diabolique (1955), Reflections of Murder (1974) with Sam Waterston. There were to be few roles of interest until Only When I Laugh (1981). The film, based on Neil Simon's play "The Gingerbread Lady", won Joan a Golden Globe Award and an Academy Award nomination as Best Supporting Actress. By that time, she was already so ill with cancer that she had to travel to the award ceremony in a wheelchair.
Joan Hackett was well-known as a social activist, embracing solar energy and losing causes, such as the preservation of the old Morosco Theatre in Times Square, with equal fervor. According to personal friends, she accepted her fate with equanimity and dignity, dying at the age of just 49 in a hospital in Encino, California, in October 1983.
Born
May, 01, 1934
New York City, New York
Died
October, 08, 1983
Encino, California
Cause of Death
Cemetery
Hollywood Forever Cemetery
Hollywood,California
17619 profile views