Jerry Van Dyke
(Jerry McCord Van Dyke)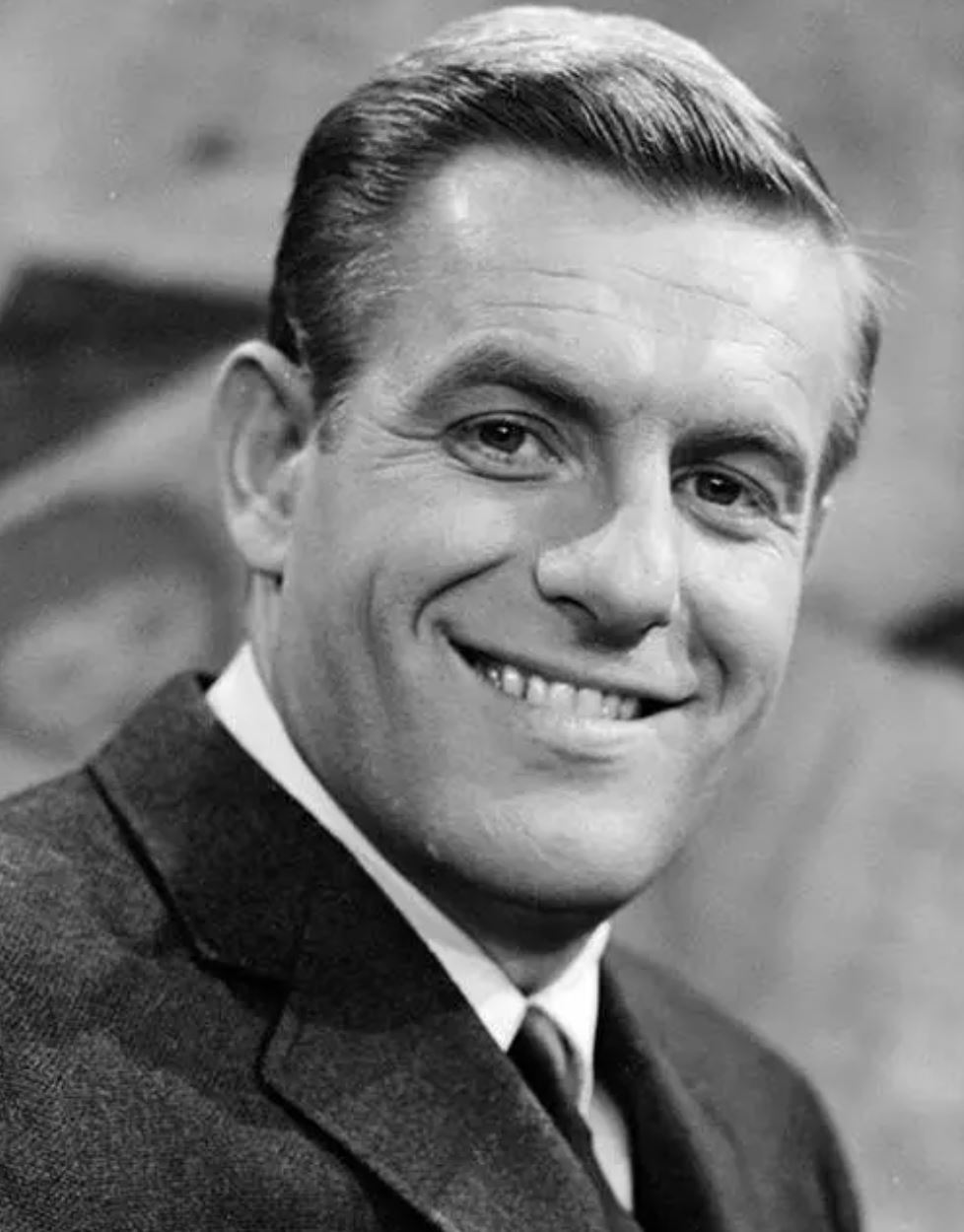 Jerry Van Dyke
He had that same genuine likability factor, owned that same trademark lantern jaw and was just as appealing and gifted as his older brother, Dick Van Dyke, but, for decades, Jerry Van Dyke bore the brunt of his brother's overwhelming shadow.
Six years younger than brother Dick, the comic actor was born on July 27, 1931, in Danville, Illinois. Raised there, the crew cut blond showed an aptitude for clowning in high school. His stand-up comedy venues first took the form of dives and strip clubs throughout the Deep South in which his banjo-playing became an intricate part of the routine. At one point, Jerry was a regular on the Playboy club circuit. He then set his sights on the top showrooms in Las Vegas, Lake Tahoe and Atlantic City and became a dependable opening act.
Jerry's early career should have been rightfully interrupted when he joined the Air Force in 1952. He, instead, kept the troops laughing by performing in Special Services shows. Winning a military talent contest actually earned him a couple of appearances on The Ed Sullivan Show (1948) (aka "The Ed Sullivan Show") and resulting TV exposure. Following his tour of duty, he nabbed variety appearances and a regular comic relief role on The Judy Garland Show (1963). He found comic acting parts as well on TV. Like brother Dick, who was a huge TV star by this time, Jerry also did a stint emceeing a game show. In Jerry's case, it was Picture This (1963).
Ever the hapless klutz and happy-go-lucky stammerer, Jerry built up his TV reputation in the early 60s. He turned down the title role in Gilligan's Island (1964), which he rightfully deemed inane, but instead chose the equally silly My Mother the Car (1965). It proved to be a detrimental career move. While "Gilligan" became a surprise hit that still runs in syndication four decades later, Jerry had to live down starring in one of the most lambasted sitcoms of all time. Truthfully, the two shows were on an equal (sub)par with each other. It was just a cruel luck of the draw that Jerry ended up biting the bullet while Gilligan's Bob Denver found cult celebrity. Jerry's subsequent two series were also one seasoners with Accidental Family (1967), a sitcom in which he more or less played himself (a nightclub comedian), and Headmaster (1970), a drama starring Andy Griffith in which he played a physical education coach. Neither did much for his career. A promising co-star role with Griffith in the film Angel in My Pocket (1969) also went nowhere. Over the years, Jerry has appeared as a guest star on a number of brother Dick's shows, including the classic The Dick Van Dyke Show (1961) in which he played, of course, Dick's brother.
The genially dim character "George Utley" on Bob Newhart's 1980s series was originally created for Jerry but Tom Poston assumed the part. Good fortune finally smiled on Jerry when he won the hapless role of "Luther Van Dam", a role that capped his long career, on Coach (1989). He earned four consecutive Emmy nominations and a steady paycheck for eight seasons. His seesaw struggle and survival after nearly five decades truly paid off this time, and only proves his love for the business.
Nearing the millennium, Jerry was seen frequently on the smaller screen. In addition to guesting on such shows as "The New Addams Family," "The District," "Diagnosis Murder," "My Name Is Earl," "Committed" and "Raising Hope," the veteran actor played the regular roles as grandpa types in the sitcom fantasies Teen Angel (1997) and You Wish (1997); had the recurring grandparent role of Big Jimmy Hughes in the comedy series Yes, Dear (2000) and ended his career as a grandpa in the established sitcom The Middle (2009) starring Enrique Iglesias.
In later years, Jerry spent much of his time at a ranch in Arkansas where he lived with his second wife, the former Shirley Jones (not the singer/actress), and raised cattle. Tragedy struck in 1991 when one of his three children, Kelly Van Dyke, a substance abuser, took her own life. On the sly, one could also find Jerry at the poker table as part of ESPN tournaments. He died in Arkansas on January 5, 2018, aged 86.
Born
July, 27, 1931
Danville, Illinois
Died
January, 05, 2018
Malvern, Arkansas
Cause of Death
Cemetery
Other
380 profile views