Jerry Jeff Walker
(Ronald Clyde Crosby)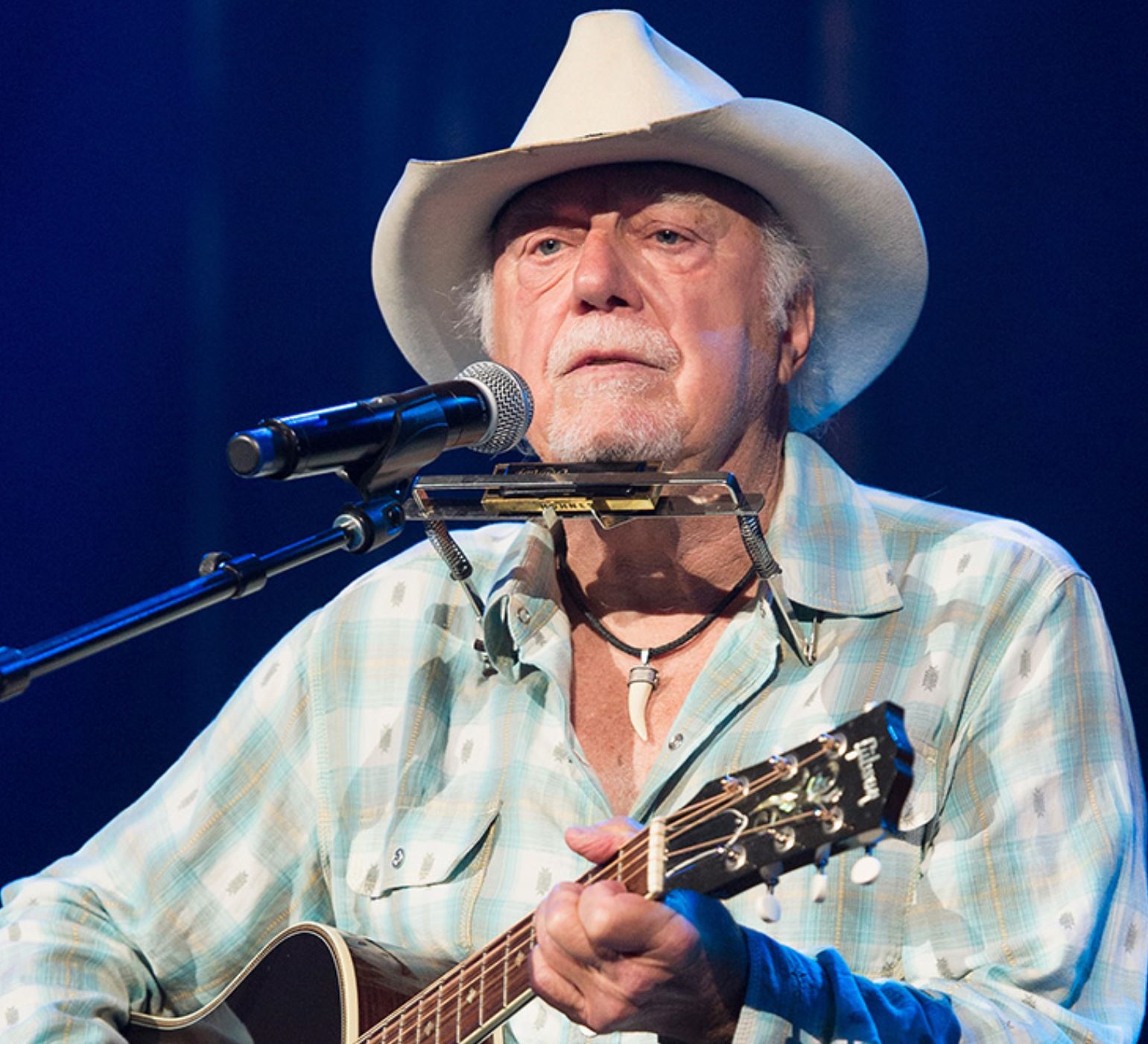 Jerry Jeff Walker
Jerry Jeff Walker was born Ronald Clyde Crosby in Oneonta, New York on March 16, 1942. His parents were avid square dancers, and his maternal grandparents were both active amateur musicians. Crosby was 12 years old when he got his first guitar, and in high school he played in a band called the Tones. Crosby joined the National Guard, but was eventually kicked out for going AWOL, and he took to wandering the country, busking and playing random gigs wherever he could. He adopted the stage name Jeff Farris, and by the time he settled in New York City in the mid-'60s, he'd become known as Jerry Walker. He initially played the folk circuit in New York, and went on to join a rock band called Circus Maximus, who played a blend of folk-rock, jazz, and psychedelia. He was billed as Jerry Walker on their self-titled debut album, issued by Vanguard Records in 1967, and on their second and last LP, 1968's Neverland Revisited, he'd settled on the name Jerry Jeff Walker.
By the time the second Circus Maximus album came out, Walker had left the band and launched his solo career with the LP Mr. Bojangles, released by Atco in 1968 and featuring a backing band that included David Bromberg and Ron Carter. In 1969, he brought out two albums, the rock-oriented Five Years Gone for Atco and the folk-infused Driftin' Way of Life for Vanguard. He returned to Atco for Bein' Free, which arrived in 1970, the same year the Nitty Gritty Dirt Band scored a Top Ten single with their cover of "Mr. Bojangles." In 1971, Walker visited Austin, Texas for the first time since the mid-'60s, and he quickly fell in love with the city and was eagerly adopted by the local singer/songwriter community. Walker's music and personality were a comfortable fit for the loose collection of writers and performers whose music married rootsy country with a dusting of hippie sensibility. They were described as "Cosmic Cowboys" and their spiritual home was the Austin venue the Armadillo World Headquarters, a home to both rock and country artists. 1972's Jerry Jeff Walker — recorded in Texas, Louisiana, and New York — was the first flowering of his new Austin-bred sound and became one of his most celebrated albums.
Walker began touring with a group of Austin musicians he called the Lost Gonzo Band, and one of their shows in August 1973 was recorded live for Viva Terlingua, which became one of the defining documents of the Texas Outlaw scene; one of the tracks, "London Homesick Blues" (written by pianist Gary P. Nunn, who also took the lead vocal), would become the theme song for the long-running PBS series Austin City Limits. While Walker would never become a major star, Viva Terlingua represented the point where his cult following came to full flower, especially in the Southwest, and he and the Lost Gonzo Band cut a handful of solid albums for MCA throughout '70s, including Ridin' High (1975) and A Man Must Carry On (1977), but he jumped to Elektra Records for 1978's Jerry Jeff. Walker produced his second effort for Elektra, 1979's Too Old to Change, but the album didn't impress fans or critics, and he joined forces with MCA's Southcoast subsidiary to release 1981's Reunion and 1982's Cowjazz.
Cowjazz would prove to be Walker's last album for a major label; in the latter part of the '70s, years of drinking and drug abuse began taking their toll; he had developed a reputation for missing shows or being too drunk to play that did noticeable damage to his touring receipts), and he fell deep into debt thanks to a large bill for back taxes from the IRS. With the help of his wife, Walker got clean and sober, settled his finances, and formed his own Tried & True Music label. He made a deal with Rykodisc to distribute Tried & True's product, and 1987's Gypsy Songman: A Life in Song found him reinterpreting a set of his best-known and favorite tunes. 1991's Navajo Rug took him back to the country charts for the first time since 1978's Jerry Jeff, and 1992's Hill Country Rain was cited as a strong return to form by critics. Walker recorded at a steady but relaxed pace throughout the '90s and 2000s, as well as playing frequently in the Southwest, and his birthday was celebrated in Austin with a series of annual concerts that became a cherished local tradition. After 2009's Moon Child, Walker put recording on hold and stuck to live work, but after he was diagnosed with throat cancer in 2017, he made a comeback with 2018's self-released It's About Time. Walker remained in treatment for cancer until he died on October 23, 2020, at a hospital in Austin. He was 78 years old.
Born
March, 16, 1942
Oneonta, New York,
Died
October, 23, 2020
Austin, Texas
Cause of Death
Cemetery
Texas State Cemetery
Austin, Texas
213 profile views