Jason Massey J a s o n M a s s e y
(Jason Eric Massey)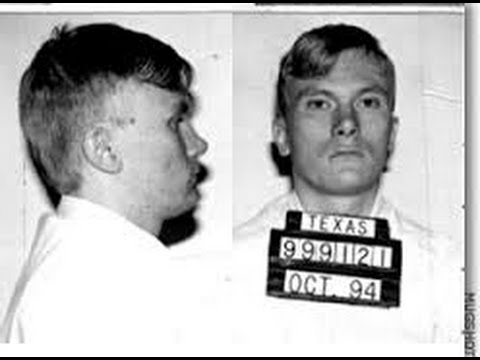 Jason Massey
In July 1993, James King was awakened early one morning by the sound of a car pulling up to his house, honking its horn twice, and driving away. A little later, when the car came by again, King looked out his window and observed a tan car turn off its headlights and park in front of his house. King got out of bed and went to the front door. Looking outside, he saw his 14-year old son, Brian, approach the car on foot and talk to the people in the car. At this point, King went to the restroom. When he returned, both Brian and the car were gone.
King waited for about an hour for his son to return before going back to bed. When he got up the next morning, King found that Brian and his 13-year old stepdaughter, Christina, were not in the house. King woke his common-law wife, Donna Benjamin, and although worried, they decided to wait to see if they would return home. When the children did not appear, James and Donna searched for them and subsequently filed a missing persons report.
Two days later, the kids' bodies were found in a field. Christina had been shot in the back, decapitated, and mutilated. Her head and hands were missing and not recovered. Her torso was deeply cut and her internal organs exposed. Prosecutors described, "very long, delicate, intricate carvings" on her trunk and genitals. She was identified using recent hospital records. James was killed by two shots to the head from a small-caliber gun.
Police learned that Jason Massey, then 20, had been seen carrying a pistol by several people recently. Massey was arrested. A store clerk who sold .22-caliber bullets, handcuffs, and two knives to him picked him out of a lineup. Shortly afterward, after Massey's picture had circulated in the newspaper, the owner of a local car wash told police he saw Massey dumping items in his trash bin at 11:30 p.m. one night. Items police recovered from the car wash trash bin and vacuum containers included a red bandanna with blond hair on it and a piece of paper with Massey's name on it.
In a search, police found handcuffs and newspaper articles about the murders in Massey's house. In his car, they found a knife and numerous blood spots, which were DNA matched to Christina Benjamin. Hairs found in the car and on the bandanna recovered from the crime scene matched hairs found at the crime scene. Carpet fibers found on Brian's shoe matched fibers from Massey's car.
At his trial, an acquaintance of Massey named Christopher Nowlin testified that he introduced Massey to Christina Benjamin, a friend of his, and that they flirted and discussed "sneaking out" at night sometime. Nowlin said that Massey told him he planned to sexually abuse Christina, mutilate her with a knife, and kill her, but that he didn't pay much attention to this, because Massey "talked about killing girls all the time." Other witnesses testified that Massey had spoken many times about killing dogs, cats, and cows, and that he kept detailed journals of his activities. Another witness testified that while on a walk in the woods, he came across a cooler containing animal skulls and numerous journals labeled "the thoughts of Jason Massey." In these journals, Massey detailed his love of killing and his plans to become a serial murderer. "My goal is 700 people in 20 years," read one entry. In another entry, Massey wrote that he had killed 41 cats, 32 dogs, and 7 cows.
A state psychiatrist who examined Massey in June 1991 found that he had a fantasy of becoming a serial killer and had listed the names of several girls he wanted to kill in his journals. He had Massey committed to a psychiatric hospital. Reports did not indicate how long he stayed there, but he was known to be out in mid-1993, when he was stopped by police. On that occasion, a dead cat was found in his car.
According to public records, Massey was convicted of driving while intoxicated in June 1993 and was sentenced to 120 days in jail. Information about how much jail time he served, if any, was not available. The murders occurred 51 days later.
Massey pleaded not guilty to killing Christina Benjamin and Brian King. A jury found him guilty and sentenced him to death. The Texas Court of Criminal Appeals affirmed his conviction. All of his other appeals in state and federal courts were rejected.
At his execution, Massey confessed to his crime and apologized to the victim's family: "I do not know any of y'all and that is unfortunate, because I would like to apologize to each and every one of you individually." "I want you to know I did do it," he continued, "I'm sorry for what I have done." He added, "I know you guys want to know where the rest of her remains are. I put her remains in the Trinity River." Next, he expressed love to individual members of his family and apologized to them "for all of the pain that I have caused." He then talked about how "God has used this to change my life" and proclaimed Jesus as Lord. In closing, he said, "Tonight I dance on the streets of gold. Let those without sin cast the first stone." His last statement finished, the lethal flow was started. Massey was pronounced dead at 6:20 p.m.
Born
January, 07, 1973
Ellis County, Texas
Died
April, 03, 2001
Huntsville, Texas
Cause of Death
execution by lethal injection
12919 profile views