James Lee Clark
(James Lee Clark)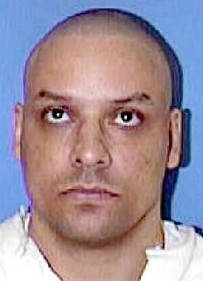 Clark was born in Caddo Parish, Louisiana. Court documents revealed that his father disappeared the day he found out Clark's mother was pregnant. Testimony from a psychologist at his appeals hearing stated that Clark told him he had his first drink when he was seven years old and was commonly drunk by the age of 13, at which point he also began to smoke cannabis regularly. After failing two grades and being placed in special education classes he dropped out of school in the ninth grade.  At the age of 15 he was remanded into the Gainesville State School, a reformatory for boys and girls in Gainesville, Texas, for auto theft. At that time his mother told the Texas Youth Commission that he "has no friends in school … because he steals from them all." and Clark was subsequently diagnosed as having a "conduct disorder, associated with psychological deprivation, coupled with features of immature personality." At the Gainesville State School, Clark was able to complete his GED and was released at the age of 18 to find his mother had abandoned him, wanting nothing more to do with him.  In 1989 Clark was convicted of a felony – the burglary of a building – and incarcerated in state prison. In 1991 Clark pled guilty to theft by a check and was confined to the county jail for 20 days, fined, and ordered to pay restitution. In 1992 Clark was convicted of burglary and received a 10-year sentence in prison, which is where he met Brown. On May 26, 1993, after serving only ten months of his sentence, Clark was granted parole due to the problem of overcrowding in the Texas prison system. Two weeks later Clark and Brown were arrested for the Crews and Garza murders.
On June 4, 1993, Clark and Brown participated in breaking into vehicles and stole a shotgun and a rifle and went in search of someone to rob. In the early morning hours of June 7, 1993 they came upon Crews and Garza at Clear Creek near Denton, Texas and the following day their bodies were pulled from the water. Crews' body was discovered nude with a pair of shorts around her neck and her wrists bound with her own bra, she had been raped and had died from a shotgun wound to the back of her head. Garza had been also killed by a close range shotgun blast originating below his chin. Also recovered from the creek was a .22 rifle with the stock sawed off and the murder weapon, a 12-gauge shotgun.  That same morning paramedics and police officers responded to a call of a gunshot victim at a local service station. Upon arrival they found Brown with a serious shotgun wound to the leg, attended by Clark, who claimed they had been attacked by a robber who shot Brown while they were fishing at Three Rivers Bridge. However, no evidence was found at that scene to support the claim of the crime or that anyone had been present on the location or fishing at that time. Both suspects were covered with white sand consistent with the banks of Clear Creek and confronted with this evidence Brown lead police to the body of Garza, which had not yet been located. Subsequent investigation discovered that Brown had actually shot himself at point-blank range in the act of assaulting the teens.
Due to Clark and Brown's conflicting statements, a search warrant was obtained to search the trailer Clark and Brown shared, in violation of their paroles, located in Aubrey, Texas. There police discovered the stock to the sawed off rifle which was a match to the rifle found in the creek, as well as ammunition and evidence that, days prior to the murder, Clark and Brown had purchased ammunition for the murder weapon.  DNA evidence provided by Clark matched evidence taken from Crews' body proving that Clark had sexually assaulted her. Additionally, blood determined to be that of Brown, Crews and Garza's was found splattered on Clark's shoes.  Both men were arrested at the Aubrey trailer after moderate resistance and ultimately admitted they had been at Clear Creek, first claiming they witnessed Garza shoot Crews, before they eventually admitted they had indeed robbed the teens, but, each blamed the other for the actual murders. Clark claimed that it was Brown who instigated the crime and shot himself using the rifle as a bludgeon on Garza, after which he killed both teens. Brown countered that it was Clark who committed the murders. On September 12, 2000 the 5th Circuit Court of Appeals would find in favor of Brown's version of the story on the grounds that with Brown's injury occurring prior to the murders Clark must have unloaded the spent cartridge and reloaded the shotgun.
On April 29, 1994, a jury in Denton County convicted James Lee Clark of robbery and the murder and rape of Crews and on May 3, 1994 Judge Sam Houston sentenced Clark to death, transferring Clark to the Allan B. Polunsky Unit. Clark filed an appeal asserting he had been denied effective assistance of counsel because his original trial attorneys, Richard Podgorski and Henry Paine, made no opening arguments, called no witnesses for guilt or innocence in either the trial or penalty phase, nor did they perform adequate discovery, having made no attempt to contact or interview any members of Clark's family or other relevant persons from his past. In fact, there is no evidence they even pursued these avenues despite the Supreme Court ruling, Wiggins v. Smith (2003), that established standards for effective legal counsel, stating that counsel must perform a reasonable exploration of investigation in constituting defense strategy or risk creating an unconstitutional deprivation of rights to affective counsel. Brown's trial for the murder of Garza was delayed due to the injury of his leg and at his trial he was depicted as appearing "young and defenseless as he sat at the defense table in a wheelchair". Brown admitted to the robbery, however denied involvement in the murders, describing how he was shot in the act of trying to prevent the crime and expressed remorse for his acts. Ultimately, he was convicted of the only the robberies and sentenced to 20 years and has since been denied for parole twice.
The case drew international attention and campaigns to stop the execution were waged by Amnesty International, Amnesty USA, Petitions Online, Urgent Action Network, Texas Moratorium Network and other Anti-Death Penalty groups.  On April 11, 2007, the day of the execution, the Steinway piano that John Lennon used to compose the 1971 song "Imagine" was placed outside the front door of the prison as a protest to the execution, a sign of peace and statement that there is too much violence in the world.  That same day, Texas Governor Rick Perry refused to commute the death sentence, two hours prior to the execution the Supreme Court denied a last minute appeal and at 6:17 PM, James Lee Clark was executed in the Walls Unit of Huntsville Prison by means of lethal injection. He requested no final meal. When asked if he had any final words he gave a nervous chuckle and stated, "Uh, I don't know. Um, I don't know what to say. I don't know …" He then seemed to notice the witnesses in the gallery and added, "I didn't know anybody was there," he laughed again and said, "Howdy." Upon which the lethal cocktail of medications were administered, Clark made a gurgling sound and became still.
Born
May, 13, 1968
USA
Caddo Parish, Louisiana
Died
April, 11, 2007
USA
Texas State Penitentiary at Huntsville, Huntsville, Texas
Cause of Death
execution by lethal injection
11013 profile views