James Avery
(James Avery)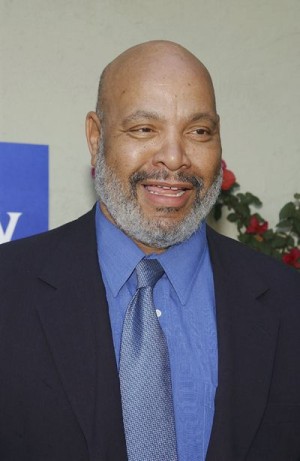 James Avery
James LaRue Avery (November 27, 1945 – December 31, 2013) was an American actor. He played patriarch and Judge Philip Banks in the sitcom The Fresh Prince of Bel-Air (1990−96). This character was ranked #34 in TV Guide's "50 Greatest TV Dads of All Time." He also provided the voice of Shredder in the 1987 Teenage Mutant Ninja Turtles television series, as well as War Machine in the animated series Iron Man (1994−95) and Junkyard Dog in Hulk Hogan's Rock 'n' Wrestling (1985). He also played Michael Kelso's commanding officer at the police academy late in the series run of That '70s Show (2004).  Avery was born in 1945 in Pughsville, Hampton Roads, Virginia and raised in Atlantic City, New Jersey. He served in the Vietnam War as a member of the U.S. Navy from 1968–1969, after graduating high school. Later on, he moved to San Diego, California where he began to write poetry and TV scripts.  In addition to his fame in sitcoms, he did voice acting for many animated series, most notably the 1987 Teenage Mutant Ninja Turtles series (as the voice of Shredder) and James Rhodes/War Machine in the 1990s Iron Man series.
On December 31, 2013, Avery died at the age of 68 from complications following open heart surgery in a Los Angeles suburb hospital Glendale Memorial Medical Center. He is survived by his mother Florence Avery, as well as his wife and stepson. Janet Hubert, who was his original wife on Fresh Prince said after his passing, "Acting with James was like a great doubles match! He was one of the best actors I have worked with in my many years. He was like a big strong boulder, that could either crush you or shield you. He was first and foremost an actor, classically trained, climbed that ladder step by step, role by role, to become one of the most powerful TV dads that had ever been created. My heart goes out to Barbara his real wife and family and I ask that you respect her place, as his real wife with regards to her husband with request for statements from me who simply but proudly played his TV wife Vivian Banks. RIP James, all the world is a stage, and we are all merely players in this production called LIFE."
Born
November, 27, 1945
Pughsville, Virginia
Died
December, 31, 2013
Glendale, California
Cause of Death
Cemetery
Other
Cremated, Ashes scattered in the Pacific Ocean near Los Angeles, California.
16651 profile views