Holly Dunn
(Holly Suzette Dunn)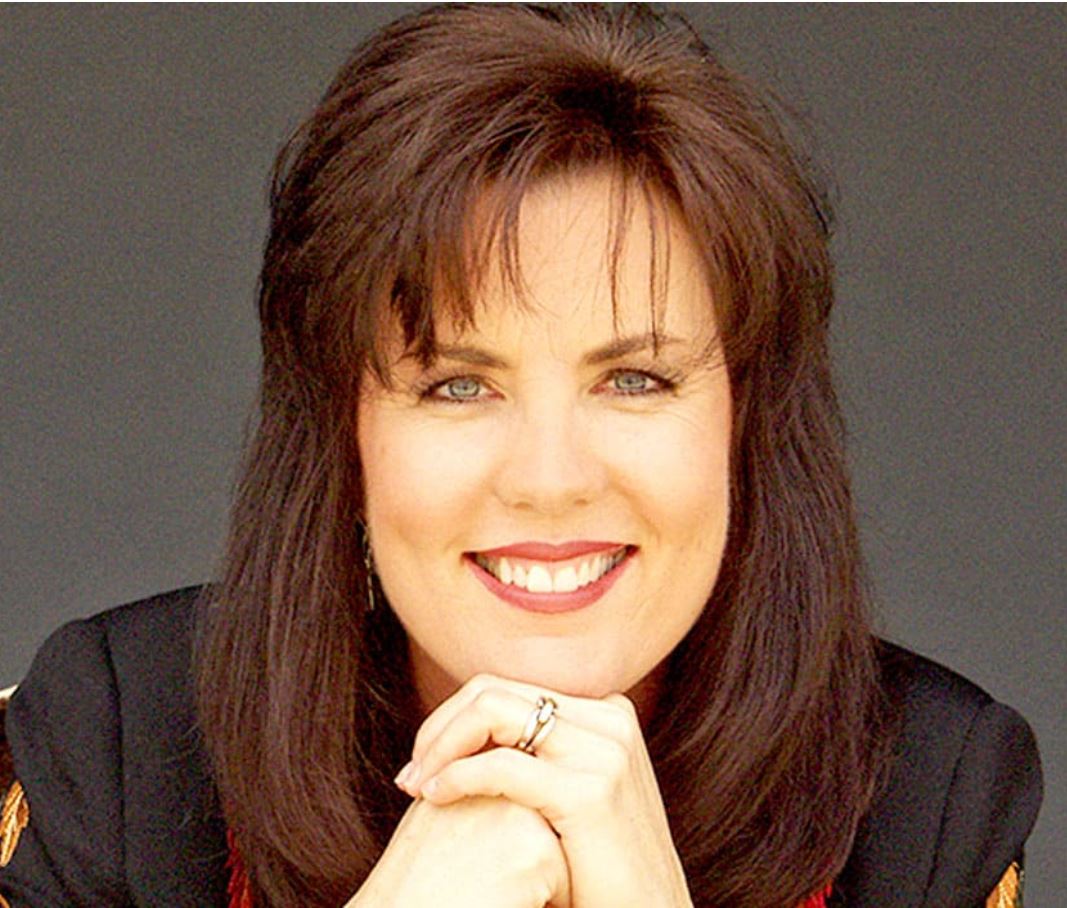 Holly Dunn
Dunn attended college at Abilene Christian University where she performed in a school-sponsored band called The Hilltoppers. While there, she began writing songs with her brother, Chris Waters, who would go on to become a famous Nashville songwriter in his own right. After graduation, Dunn and Waters moved to Nashville to begin their country music careers.
Beginning as a demo singer and then as a songwriter with her brother for CBS records, Dunn worked her way up the ranks in Nashville before finally getting signed to her own record contract with MTM Records.
Dunn's first album, the self-titled Holly Dunn, started slow. Her first two singles from the album — "Playing for Keeps" and "My Heart Holds On" — didn't even make the top 40. Dunn's cold streak wouldn't last long. Her fourth single, "Daddy's Hands," was an instant hit. The song shot up to number 7 on the Billboard U.S. Hot Country Songs chart and stayed on the charts for six months.
From there, Dunn was unstoppable. She had multiple top ten hits including "Love Someone Like Me," "Only When I Love" and "Strangers Again" from her Cornerstone album. She received two Grammy nominations for "Daddy's Hands": Best Female Country Vocal Performance and Best Country Song. On the strength of "Daddy's Hands," she was also named Academy of Country Music's Top New Female Vocalist for 1986 and won the Country Music Association's Horizon Award.
The hits just kept on coming. She released another top ten hit, "That's What Your Love Does to Me," in 1988 from her Across The Rio Grande album. The singer-songwriter had her first number one hit with "Are You Ever Gonna Love Me" and followed that up with "There Goes My Heart Again", which topped out at fourth on the charts. Both songs were off her third album, The Blue Rose of Texas, which was her first release on Warner Bros. Records.
Dunn also began partnering up with other country music stars like Kenny Rogers, Joe Diffie, and Michael Martin Murphey for duets. By 1990 Dunn had released her fourth album, Heart Full of Love, and scored her second number one hit with the second release from the album, "You Really Had Me Going".
A greatest hits album followed in 1991, entitled Milestones: Greatest Hits. Dunn released a few more albums throughout the 90s (Getting it Dunn, Life and Love and All the Stages, Leave One Bridge Standing) before transitioning from performer to host. A former DJ in college, Dunn joined the country music radio station WWWW in Detroit, Michigan as the station's morning show host. Then, from 1999 to 2002 Dunn co-hosted Opry Backstage on The Nashville Network.
In 2003, Dunn released her final record, a gospel album entitled Full Circle. She then announced that she was retiring from country music to pursue her other passion, painting. Dunn moved to New Mexico and began painting landscapes, like her mother.
Sadly, Holly Dunn's life came to an early end in 2016 when, on November 14th, she passed away from ovarian cancer in Albuquerque. The country singer and painter was buried in Salado Cemetery in Salado, TX at the Dunn family plot.
Born
August, 22, 1957
San Antonio, Texas
Died
November, 14, 2016
Albuquerque, New Mexico,
Cause of Death
492 profile views