Harvey Lembeck
(Harvey Lembeck)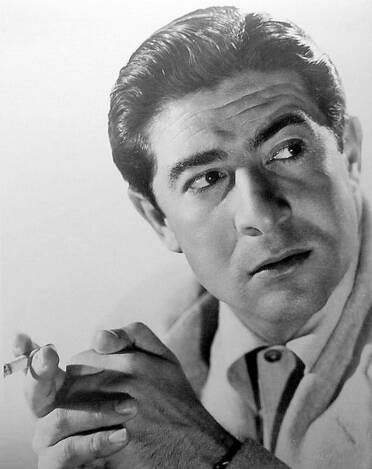 Two weeks after graduation, Harvey Lembeck won the key role of Sam Insigna in Mister Roberts, which he played on Broadway for nearly three years, winning runner-up honors to James Whitmore as New York's best new actor of 1948. Lembeck made three movies for 20th Century Fox, You're in the Navy Now, Fourteen Hours, and The Frogmen, all released in the first half of 1951. He went back to Broadway as Army Air Forces Sgt. Harry Shapiro (citation needed) in Stalag 17, subsequently playing the same role in the Billy Wilder – directed film version, earning the Theater Owners of America's Laurel Award for outstanding comedy performance and best possibility for stardom. From 1952 to 1954 he also made nine other movies mostly playing military roles. In 1954, he returned to Broadway, appearing in the play Wedding Breakfast. That same year, he appeared with Skip Homeier in the episode "Eye for an Eye" of the NBC legal drama Justice, based on case studies of the Legal Aid Society of New York. His stint with Phil Silvers' popular Sergeant Bilko series began in 1955. Lembeck played Bilko's sidekick, Corporal Rocco Barbella. The show ran for four years. In the 1961-1962 television season, Harvey Lembeck played a theatrical agent, Jerry Roper, in the ABC sitcom The Hathaways, starring Peggy Cass and Jack Weston as "parents" to the performing Marquis Chimps. He appeared twice as "Al" in "Variations on a Theme" and "Music Hath Charms" (both 1961) on another ABC sitcom, The Donna Reed Show.
Having spent a great deal of his adult life in uniform, Harvey Lembeck once again donned Navy togs in the 1962-1963 season to co-star with Dean Jones in the NBC sitcom Ensign O'Toole. He co-starred with Steve McQueen in Love with the Proper Stranger and then spent part of the early 1960s playing the lovable bad guy malaprop Eric Von Zipper in seven American International beach party films, with Frankie Avalon and Annette Funicello. (He did not appear in the second "beach" film, 1964's Muscle Beach Party.) The Von Zipper character, leader of the Rat Pack motorcycle gang, was a parody of Marlon Brando's role in The Wild One (Von Zipper reveals in Beach Blanket Bingo that one of his idols was "Marlo Brandon".) Among other things, Von Zipper pronounced his judgments on others by saying "Him, I like", or "Him, I do not like". In 1964 he also co-starred with Debbie Reynolds in The Unsinkable Molly Brown. In 1964, Jack Kosslyn of the Mercury Theatre asked Lembeck to take over his actors' workshop. Lembeck took this opportunity to create his comedy workshop. Initially working with comedy scripts, he soon ran out of good comedy material and found that improv was a wonderful tool to teach and exercise comedy. He realized that the improv method, new in the early 1960s, was one of the best ways to develop actors' comedy instincts. Lembeck returned to the theatre to star as Sancho Panza on Broadway and in the first national company of Man of La Mancha. President Lyndon Johnson chose this company to give a command performance at the White House.
During the late 1960s and 1970s, Lembeck became a mainstay on television, making over 200 guest appearances, including Ben Casey, Mr. Novak, The Munsters, The Man from U.N.C.L.E., Route 66, The Monkees, Night Gallery, It Takes a Thief, The Partridge Family, Chico and the Man, Vega$, All in the Family, Batman and Mork and Mindy. Harvey Lembeck also directed the road companies of Stalag 17 and Mister Roberts, along with the revues A Night at the Mark in San Francisco and Flush in Las Vegas. Harvey Lembeck continued to perform and teach up until his death from a heart attack on January 5, 1982. He was performing in an episode of Mork and Mindy when he took ill, collapsed and died. In an interview taped shortly before his own death in 1985, Phil Silvers said he was shocked and saddened by the untimely death of Lembeck, and missed him terribly.
Born
April, 15, 1923
USA
Brooklyn, New York
Died
January, 05, 1982
USA
Los Angeles, California
Cause of Death
Cemetery
Eden Memorial Park
Mission Hills, California
USA
1004 profile views