Harold Hitz Burton
(Harold Hitz Burton)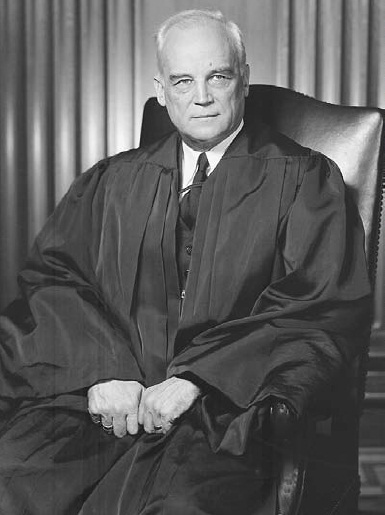 Harold was born in Jamaica Plain, Massachusetts, the second son of Alfred E. Burton and Anna Gertrude Hitz. His younger brother was named Felix Arnold Burton.  Harold's father was an engineer and the first Dean of Student Affairs at the Massachusetts Institute of Technology (1902-1921), reporting to the president. He taught at MIT before being selected as dean. As a former explorer, Burton had accompanied Robert Peary on several expeditions to the North Pole.
Harold's mother died young. In 1906, his father married Lena Yates, a poet and artist from England. (She later took the name of Jeanne D'Orge.) They met that year on a walking trip in France. Yates published children's books as Lena Dalkeith. The couple had three children: Christine, Virginia (1909-1968), and Alexander Ross Burton. The half siblings developed warm relationships over time. Virginia became an author and illustrator.  Burton attended Bowdoin College, where he was elected to the Phi Beta Kappa honor society, was quarterback of the football team, and graduated summa cum laude. His roommate and Delta Kappa Epsilon fraternity (Theta chapter) brother was Owen Brewster, later a U.S. Senator from Maine. Burton went on to Harvard Law School, graduating in 1912.
Felix Arnold Buton became an architect after also attending Bowdoin. The Burton brothers and J. Edgar Hoover were second cousins on their mothers' side. Their common great-grandparents were Johannes (Hans) Hitz, first Swiss Consul General to the United States, and his wife Anna Kohler.  Burton married Selma Florence Smith in 1912. They had four children: Barbara (Mrs. Charles Weidner), William (who served in the Ohio House of Representatives and was a noted trial lawyer), Deborah (Mrs. Wallace Adler), and Robert (a distinguished attorney and counsel to athletes).
After graduation and marriage, Burton moved with his wife to Cleveland and began the practice of law there. However, in 1914 he joined his wife's uncle as a company attorney for Utah Power and Light Company in Salt Lake City. He later worked for Utah Light and Traction, and then for Idaho Power Company and Boise Valley Traction Company, both in Boise, Idaho.When the U.S. entered World War I, Burton joined the United States Army, rising to the rank of Captain. He served as an infantry officer, saw heavy action in France and Belgium, and received the Belgian Croix de Guerre.  After the war, Burton returned with his family to Cleveland, where he resumed his law practice. He also taught at Western Reserve University Law School.
In the late 1920s, Burton entered politics as a Republican. He was elected to the East Cleveland Board of Education in 1927, and to the Ohio House of Representatives in 1928. After serving briefly in the Ohio House, he became law director for the city of Cleveland in 1929, returning to private practice in 1932.  In 1935 Burton was elected Mayor of Cleveland. He worked on issues of continuing assimilation of immigrant populations, supporting industry in the city, and dealing with transportation needs. Re-elected twice, he served until entering the U.S. Senate in 1941. For his decorous personal life and opposition to organized crime, he was dubbed "the Boy Scout Mayor".
In 1940, Burton was popularly elected to the U.S. Senate, with 52.3% of the vote. It was in the Senate that he first met fellow Senator Harry S. Truman. Burton served on Truman's "Special Committee to Investigate the National Defense Program", which monitored the U.S. war effort during World War II, and the two got along well.  Truman was elected Vice President in 1944, and succeeded as President upon the death of Franklin D. Roosevelt in 1945.
Justice Owen J. Roberts retired later that year, and Truman decided, as a bipartisan gesture, to appoint a Republican to replace him. He selected Burton as someone whom he knew and respected. (See, Harry S. Truman Supreme Court candidates.)
Burton's nomination was announced to the Senate and confirmed unanimously on the same day, without hearing or debate. Burton resigned from the Senate on September 30, 1945, the day of his official nomination and took his seat on the Court the next day. Burton was the last serving member of Congress to be appointed to the Court. Sherman Minton, a former Senator, was appointed in 1949.  Burton served until retiring on October 13, 1958. According to the papers of Chief Justice of the United States Earl Warren, Burton was influential in bringing about the Supreme Court's unanimity in the landmark case of Brown v. Board of Education (1954), when the court ruled that segregation of public schools was unconstitutional.
Following his retirement from the Supreme Court, Burton sat by designation for several years on panels of the United States Court of Appeals for the District of Columbia.  He suffered from Parkinson's disease in his later years. He died on October 28, 1964 in Washington, DC, from complications arising from this, kidney failure and pulmonary trouble. His remains are interred at Highland Park Cemetery in Cleveland.
Born
June, 22, 1888
USA
Boston, Massachusetts
Died
October, 28, 1964
USA
Washington D.C.
Cemetery
Highland Park Cemetery
Highland Hills, Ohio
USA
16728 profile views