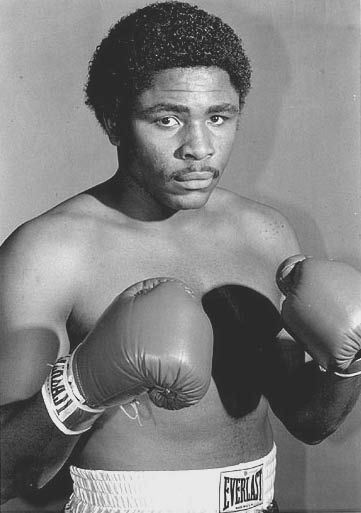 Greg Page
Professional Boxer. He was the former WBA Heavyweight Champion from 1984 to 1985. He defeated Gerrie Coetzee to win the title and relinquished it to Tony Tubbs. Prior to turning professional, Page was a two-time National AAU Heavyweight Champion (1977 and 1978), and the National Golden Gloves Heavyweight Champion in 1978. He compiled a career record of 58 wins (48 knockouts) and 17 losses with 1 draw in 76 fights.
On March 9, 2001, Page fought Dale Crowe at Peel's Palace in Erlanger, Kentucky for $1,500. Page appeared to be holding his own with Crowe until the tenth round. Crowe said, "The timekeeper smacked the mat with his hand toward the end of the fight to indicate ten seconds were left, and that's when I went after Greg with one last flurry." Crowe hit Page with a flush left to the chin and then pushed him back. Page fell against the ropes, slid down, and was counted out by the referee.
What followed was chaos. There wasn't an ambulance, a team of paramedics, or oxygen, all of which were required by law. The ringside doctor, Manuel Mediodia, wasn't licensed in Kentucky and was under suspension in Ohio. At the time of the stoppage, Mediodia had already left and had to be brought back into the building. Twenty-two minutes passed before an ambulance arrived.
Before the fight, Page's trainer, James Doolin, complained to several members of the state commission about the conditions, including the lack of oxygen. He then wrote his complaints on a piece of paper and sealed it inside an envelope. Doolin gave it to the commission chairman, Jack Kerns, who then gave it back to Doolin. "Mail it to me," Kerns said.
Page was taken to the emergency room at St. Luke's hospital, where a CT scan revealed a huge mass being formed by the bleeding inside his head. He was then transported to University Hospital in Cincinnati. During post-fight brain surgery, he suffered a stroke and was left paralyzed on the left side of his body. Page was in a coma for nearly a week.
For the rest of his life, Page suffered many complications from his injury. He was hospitalized numerous times for such ailments as pneumonia, acute respiratory failure, sepsis, hypothermia, and seizures.
Page filed a lawsuit against the state of Kentucky and settled out of court for $1.2 million in 2007. As part of the settlement, boxing safety regulations the state enacted the previous year were named the "Greg Page Safety Initiative."
Born
October, 25, 1958
Louisville, Kentucky
Died
April, 27, 2009
Louisville, Kentucky
Cause of Death
consistent with positional asphyxia, an inability to breathe because of body position
Cemetery
Calvary Cemetery
Louisville, Kentucky
17739 profile views