Gerard Parkes
(Gerard Parkes)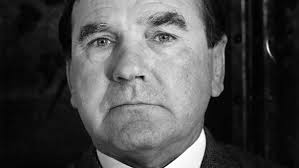 Gerard Parkes
Gerard "Gerry" Parkes (October 16, 1924 – October 19, 2014) was an Irish Canadian actor who was born in Dublin, Ireland, and moved to Toronto in 1956.
Career
His acting career spanned film, radio, television, and the stage. Parkes worked often on CBC radio, beginning in 1959, and shifted into television and film, acting in such diverse series as the 1960s' ecological adventure series The Forest Rangers, children's show The Littlest Hobo, and the detective series Cagney and Lacey. In 1968, Parkes won the first Canadian film award (then called the Etrog and now known as the Gemini) for his portrayal of Uncle Matthew in the movie Isabel. He received the Andrew Allan Award in 1983 for Best Radio Actor, and in 1999, he won the Dora Mavor Moore Award for Outstanding Performance in a Featured Role for Kilt.
Parkes played the role of Doc in the North American version of Fraggle Rock. When he was cast in Fraggle Rock, Parkes was just finishing a regular role as another type of "doc," playing Dr. Arthur Lowe on the Canadian TV series Home Fires. After Fraggle Rock, in addition to returning as Doc in A Muppet Family Christmas, he continued to work in children's television, guest starring as alcoholic photographer Phil (opposite Sesame Park puppeteer Nina Keogh) on the TVOntario puppet series Today's Special, and appearing regularly on PBS's Shining Time Station as store owner Barton Winslow.
In 1996, he portrayed Jonathan Swift in the HBO Original Film Handel's Last Chance. He appeared on an episode of PBS's Noddy, as Wally the Wanderer in "Noah's Leaving", which aired in 1998. In 1999, he appeared with Willem Dafoe and Billy Connolly in The Boondock Saints (playing a Tourette's syndrome-afflicted bartender, also named "Doc"). He reprised the role for The Boondock Saints II: All Saints Day. He appeared in The Adjuster, which premiered at the New York Film Festival. At the 17th Moscow International Film Festival it won the Special Silver St. George.
In 1993, the Toronto International Film Festival ranked the film 10th in the Top 10 Canadian Films of All Time.
Death
He died three days after his 90th birthday on October 19, 2014
Born
October, 16, 1924
Ireland
Dubland
Died
October, 19, 2014
Canada
Toronto
17102 profile views